Cameron Diaz | Success Story of the Globally-Recognized Actress
Cameron Diaz is one of the most prominent actresses globally. She has been a part of the entertainment industry for over three decades. Cameron rose to fame during the 2000s after starring in several box-office hits. She is famous for her versatile and convincing acting skills. Cameron has won various accolades during her career. Her achievements include three MTV Movie Awards, two Nickelodeon Kid's Choice, two Teen Choice, and the People's choice awards. Cameron is one of the highest-paid actresses of her time. She has acted in over forty significant projects.
About
Cameron Michelle Diaz is an American actress, author, and entrepreneur. She began her career in 1990 after signing a contract with Elite Model Management. Cameron's breakthrough performance came in 2000 after starring in the action comedy film Charlie's Angels. In her three-decade-long career, Cameron has worked with iconic artists like Tom Cruise, Drew Barrymore, John Cusack, Ben Stiller, Leonardo DiCaprio, Kate Winslet, Jude Law, Justin Timberlake, and Brad Pitt. She has co-written the New York Times Bestseller The Body Book: Feed, Move, Understand and Love Your Amazing Body.
Early Life
On the 30th of August 1972, Cameron Michelle Diaz was born in San Diego, California, USA. Her father, Emilio Diaz, worked as the foreman of a Californian oil company. In contrast, her mother, Billie Early, was an import/export agent. Cameron has Cuban, Spanish, German, and English roots. She has an elder sister named Chimene. Cameron grew up in Long Beach. The family was not financially stable but lived happily. Cameron's parents taught her to be hardworking and sensible with money. For schooling, Cameron attended the Los Cerritos Elementary School. For higher studies, she enrolled at the Long Beach Polytechnic High School. While in high school, Snoop Dogg was Cameron's senior.
During her teenage years, Cameron was tall, thin, and athletic. She often got into fights with boys. She was a part of the school's cheerleading squad. When Cameron was sixteen, modeling scouts started noticing her. She was 5 feet and 8 inches tall at the time. At a party, Cameron came across photographer Jeff Dunas. He asked her to begin a career in modeling after talking to her parents. Soon after, Cameron signed a modeling contract with the renowned Elite Model Management. The company represented top models like Cindy Crawford, Heidi Klum, and Tyra Banks. By the time Cameron turned seventeen, she had modeled for top brands like Calvin Klein and Levi's. After some time, Cameron left California and lived in several places across the globe for modeling assignments.
Beginning of Career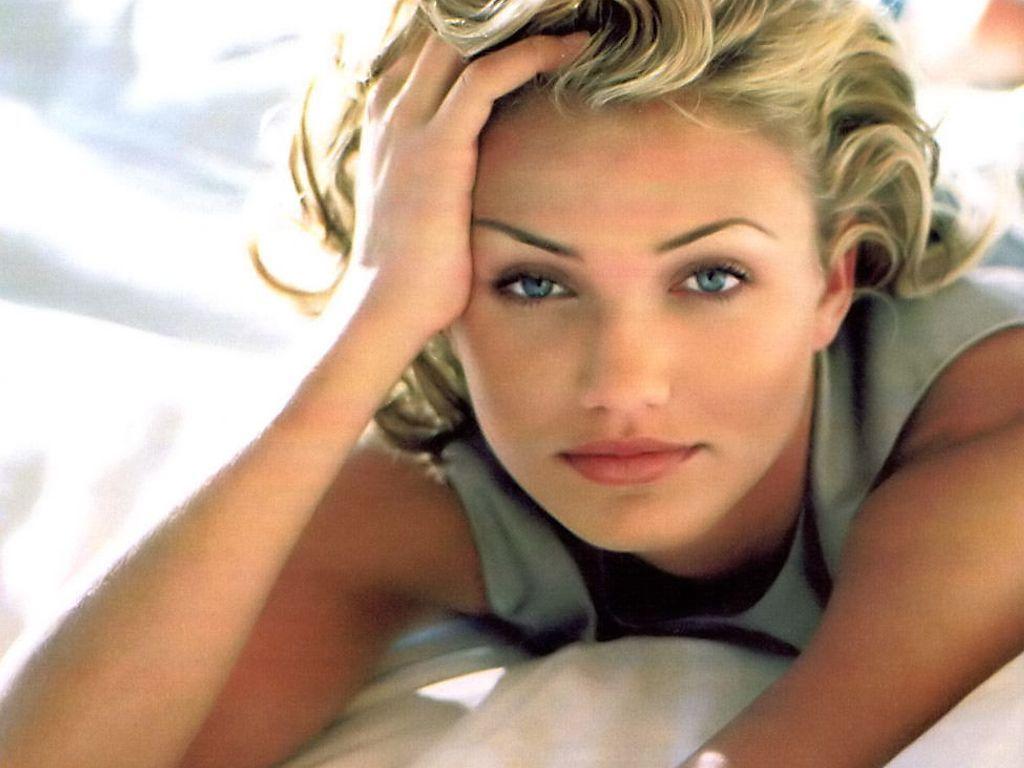 Cameron lived in Japan, Australia, Mexico, Morocco, and Paris during her late teens. At age 19, she got a Coca-Cola commercial in Sydney, Australia. In 1993, Cameron returned to California. Her agency recommended her name to New Line Cinemas. At the time, the production house wanted to cast a model in the lead role for the superhero comedy movie The Mask. Cameron went to the audition with no prior acting experience. After that, she began taking acting and dancing classes. The film's directors believed that Cameron would be the right choice for the part. After eight callbacks, Cameron finally got the role. In 1994, the movie hit the cinemas. It was a major critical and commercial success. Through her performance, Cameron gained significant recognition.
Pathway to Success
During the 1990s, Cameron starred in several successful projects. She world alongside notable artists like Keanu Reeves, Tuesday Weld, Courtney B. Vance, and Jennifer Aniston. Cameron's popularity reached new heights in 1997 after P. J. Hogan cast her as Kimmy Wallace in My Best Friend's Wedding. The film was a massive critical and commercial hit. It achieved global recognition for its refreshing storyline and charming performances. The following year, Cameron portrayed an orthopedic surgeon Mary Jensen in the romantic comedy There's Something About Mary. For her spectacular performance, Cameron won several accolades and garnered wider recognition. During the late 1990s and early 2000s, Cameron became one of the most-demanded actresses.
Worldwide Recognition
In 2000, Cameron's popularity reached its peak after playing the lead role in McG's Charlie's Angels. The film revolved around three female private investigators working for an unseen millionaire. Charlie's Angels was a worldwide hit. Later, during the mid-2000s, Cameron starred in commercially successful movies like Vanilla Sky, Gangs of New York, The Sweetest Thing, and the sequel to Charlie's Angels. In these projects, she worked with the leading people in the industry. Her fame continued to grow during the late 2000s. In 2010, Forbes named Cameron the wealthiest female celebrity in the globe. However, constant traveling for over two decades made Cameron exhausted. As a result, in 2014, she took a hiatus from her highly successful acting career. She remained on top of her game from her modeling days and accomplished herself in the competitive business. Hollywood considers Cameron one of the most talented actresses of the era.
Also read: Drew Barrymore | The success story of this famous Hollywood actress
How old is Cameron Diaz?
Cameron Diaz is 50 years old in 2022. She was born on the 30th of August 1972 in San Diego, California, USA. Her father was a foreman in a Californian oil company, and her mother was an import/export agent. Cameron grew up in Long Beach.
What is the net worth of Cameron Diaz?
Cameron Diaz's net worth is estimated to be $140 million. She has been a part of the entertainment industry for over three decades. Cameron is best known for starring in the action comedy film Charlie's Angels alongside Drew Barrymore and Lucy Liu.
Is Cameron Diaz married?
Yes, Cameron Diaz has been married to Benji Madden since 2015. The couple has known each other for nearly a decade. They have one child together. Benji is the lead guitarist of the rock band Good Charlotte.