Alexis Bledel | Success story of the character 'Rory Gilmore'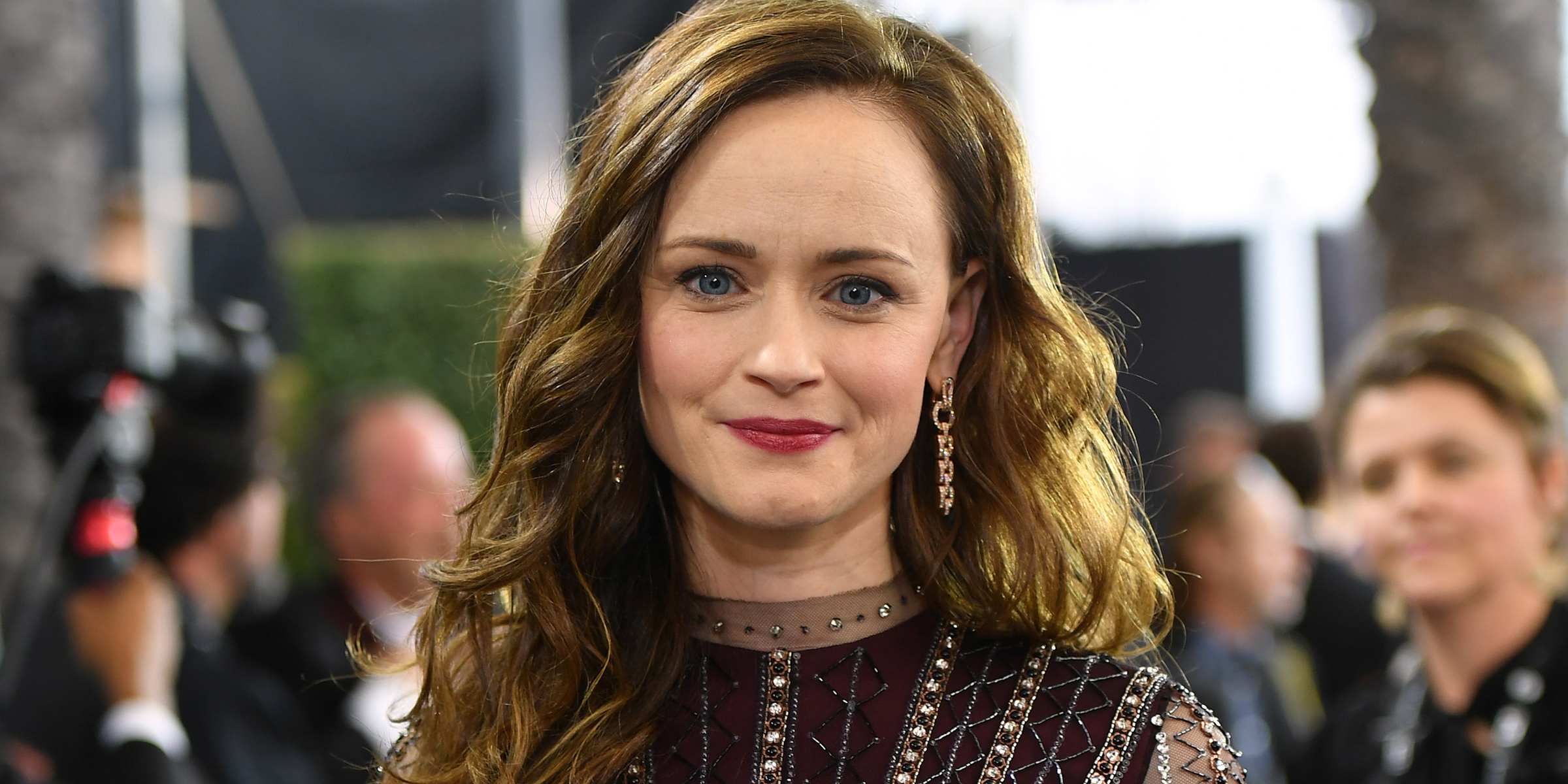 Alexis Bledel is an American actress, model, and producer. Currently, she appeared in The Handmaid's Tale as Emily Malek. Before all this, she played Rory Gilmore on Gilmore Girls for its entire seven-year tenure (2000–2007).
Early Life
Alexis Bledel was born in Houston, Texas, and of Argentinian descent. Her father's side has Danish and German heritage, while her mother has Scottish, English roots. She has a younger brother named Eric, who goes to college.
An ancestor on her paternal grandfather's (Enrique Einar Bledel Huus) side worked as Vice President of Coca-Cola Latin America. Bledel grew up in a Spanish-speaking household, where her parents raised their children. Bledel's mother was born and moved to Mexico City at eight, while her father was also born and raised there. At school, she finally learned English; Bledel considers herself Latina rather than American.
She attended Catholic school, as well as Baptist and Lutheran schools. Her mother encouraged her to try community theater to overcome her shyness. As a child, she appeared locally in Our Town and The Wizard of Oz productions. Later she was scouted at a local shopping mall for modeling work.
Career of Alexis Bledel
Bledel played the role of Rory Gilmore in her first significant television produced by WB drama Gilmore Girls. She played a high school student living with her single mother, Lorelai (Lauren Graham), in a small town in Connecticut. Bledel starred in Tuck Everlasting, alongside Jonathan Jackson and other actors. It was based on the novel of Natalie Babbit published back in 1975.
Before her work in that film, Bledel was an uncredited extra in the 1998 comedy-drama Rushmore. In 2005, she co-starred with Amber Tamblyn and America Ferrera as Lena Kaligaris–an aspiring artist on a journey with her three best friends linked over the summer by a pair of "magical" jeans.
Bledel starred in the film The Good Guy, which was premiered at Tribeca Film Festival on April 26th, 2009. It centered around Scott Porter's character Tommy, who faces change when he helps out Bryan Greenberg's character Daniel as they work together on Wall Street. Bledel played Beth in the film.
In 2004 she made an appearance on NBC medical drama ER in a two-hour finale episode "And In The End," where she starred as Dr. Julia Wise, one of three new interns to the hospital. Also, her modeling contract with IMG started in 2009 May.
2010 onwards
Alexis Bledel has had a few notable roles in movies. In 2010, she starred in the title role of Kate Logan in an independent film called The Kate Logan Affair. The movie premiered at Montreal's Festival du Nouveau Cinéma and was shown all over Canada.
Later, Bledel co-starred with James McAvoy and Robin Wright in the historical drama. 'The Conspirator' is about Mary Surratt – America's first woman to be hanged by the United States federal government – which Robin Wright plays.
Alexis Bledel has starred in several theatrical productions, such as Regrets by the Manhattan Theatre Club and Friends & Family. Later in 2018, she co-starred with Jason Ritter in the Sony Pictures Television series Us & Them. The show was premiering on Fox before the production house canceled it due to low viewership that year. However, it will be airing exclusively on Crackle later this fall for all those who were too busy during its original release date or missed out entirely!
In 2016, Netflix released Gilmore Girls revival, with four 90-minute films set around the four seasons, and Alexis Bledel made a comeback as Rory Gilmore. Additionally, in 2017 she appeared as Ofglen in The Handmaid's Tale for Hulu; this led to an increased position for the second season of The Handmaid's Tale, which won her first Emmy Award nomination and won at the Creative Arts ceremony.
Also Read: Reese Witherspoon | The success story of this talented Hollywood actress