Aman Gupta | Success story of the co-founder of boAt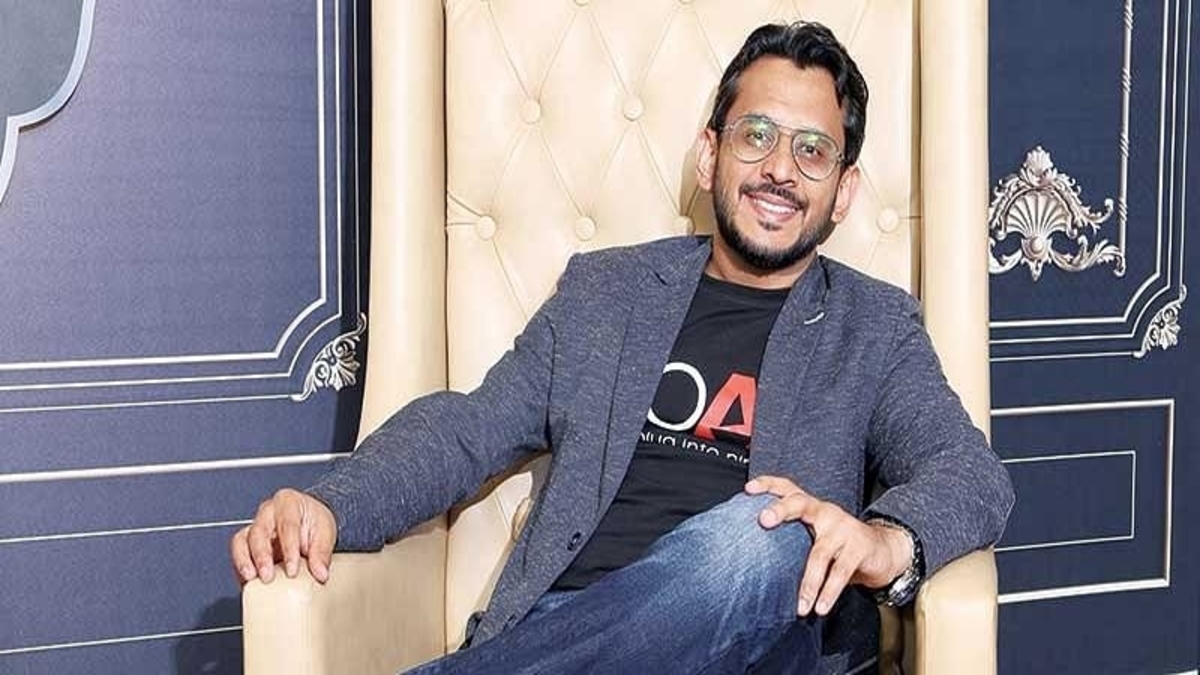 Aman Gupta is an Indian entrepreneur who co-founded and Chief Marketing Officer (CMO) of boAt. The boat is an earwear audio brand that offers a variety of products ranging from headphones to travel chargers. Aman started the company in 2016 with his business partner, Sameer Mehta. Today, it is one of the leading earwear companies in India with more than Rs. 1000 crores in sales. Before boAt, Gupta worked at several companies and entered the entrepreneurial world. Aman Gupta is also one of the investors on Shark Tank India. Here's his success story.
HomeTown
New Delhi
Age
40 Years ( As in 2023)
Wife
Priya Dagar
Date of Birth
 4th March 1982
First Job
Assistant Manager: Citi Bank (2003)
Caste
Baniya
Parents
Father: Neeraj Gupta
Mother: Jyoti Kochar Gupta
Siblings
Brother: Anmol Gupta
Sister: Neha Gupta
Early life and career
Aman Gupta was born in 1982 in Delhi, India. Gupta belonged to a middle-class family with his father, Neeraj Gupta, a director, and his mother, Jyoti Kochar Gupta, a housewife. He completed his schooling at Delhi Public School, R.K. Puram. Later, Gupta graduated with a degree of Bachelor in Commerce from Delhi University. In addition to being an entrepreneur, he is also a chartered accountant. From 1999 to 2000, he studied at the Institute of Chartered Accountants of India, where he specialized in accounting and finance. After finishing his studies, Gupta worked as an assistant manager at Citi Bank for two years. Gupta's journey in the entrepreneurial world began in 2005 when he launched Advanced Telemedia Pvt Ltd.
At Advanced Telemedia, he helped launch several global brands such as Beats Audio, Sennheiser, Telex, and others in the Indian market. Later, in 2011, Gupta worked as a senior management consultant at KPMG's Strategy Services Group. In the same year, he completed his master's in business administration at Kellogg School of Management. Next, he worked at HARMAN International as the director of sales, where he led the business development of brands such as Apple, Nokia, and Micromax in the Indian market. Finally, in 2016, he and Sameer Mehta launched boAt.
boAt
Within the first two years of starting boAt, the company did Rs 100 crores in sales. The first product released by boAt was an Apple charging cable and charger. The Apple charger became the highest-selling product on Amazon. In 2019, it became the leading brand in the earwear category. In 2020, Aman Gupta received the Entrepreneur of the Year in Consumer Durables. Today, the company has around 5,000 stores all over the country. They have sold their products to approximately 20 million people so far.
In an interview, Aman stated that they believe in earning money and not burning it. From the very first year, the company has been profitable. Its main goal is to sell durable, affordable, and stylish products. In 2020, boAt became the fifth-largest wearable brand in the world. The company's brand ambassadors include Jacquline Fernandes, KL Rahul, Hardik Pandya, and more celebrities. The company was founded in 2016. It has emerged as India's No. 1 Audioware brand. Aman took boAt to new heights in five years with his entrepreneurship skills and hard work.
Lessons we can learn
Aman's hard work and dedication to his company are very inspiring. Hard work is the key to success. It teaches us determination and persistence. Before boAt, Aman worked at several companies. Finally, he found his true calling in the entrepreneurial world. Being an entrepreneur is not easy. You must constantly look for opportunities and always make the best of them. Lastly, always try to learn from your mistakes and never lose hope.
Awards and Achievements
In 2019, he won Businesswrold Young Entrepreneur Award and was listed as an under 40 achiever in 2020. Followed by 2020, he won Entrepreneur of the Year. Later, in 2021 he won Lokmat Most Stylish Entrepreneur of the year. Similarly, he was listed in the Top Entrepreneur India tech 25 class in 2019. His brand stood up a standard among World's Top wearable brands. Finally, in 2021 he was listed in under 40 Economic Times.
Aman Gupta Investments in Shark Tank
Aman is an investor on Shark Tank India. Here are his investments so far.
Business Name
Final Offer
Investors
BluePine Foods
(momos)
₹75 lakhs
16% equity
Ashneer, Aman, Vineeta
Peeschute
(urine bag)
₹75 lakhs
6% equity
Aman Gupta
Bummer
(underwear)
₹75 lakhs
7.5% equity
Aman, Namita
Revamp Moto Mitra
(E.V. bike)
₹ one crore
1.5% equity
Aman, Anupam
Skippi Ice Pops
(popsicles)
₹ one crore
15% equity
All sharks
Raising Superstars
(kids tutor)
₹ one crore
4% equity
Aman, Ashneer
Beyond Snack
(banana chips)
₹50 lakhs
2.5% equity
Aman, Ashneer
Altor
(Smart Helmets)
₹50 lakhs
7% equity
Namita, Aman
Ariro Pvt Ltd
(wooden toys)
₹50 lakhs
10% equity
Aman, Peyush
Nuutjob
(male hygiene)
₹25 lakhs
20% equity
Namita, Aman, Peyush
Meatyour
(egg)
₹30 lakhs
20% equity
Anupam, Aman, Peyush
EventBeep
(student community)
₹30 lakhs
3% equity
Aman, Ashneer, Peyush
Farda
(streetwear)
₹30 lakhs
20% equity
Aman, Namita
Loka
(Metaverse app)
₹40 lakhs
24% equity
Aman, Anupam, Peyush
Interesting Facts About Aman Gupta
BoAt's brand ambassadors include Jacqueline Fernandez, Hardik Pandya, and KL Rahul.
His style is inspired by the likes of Jeff Bezos and he regularly wears different outfits for different occasions. 
Prior to his success in the business world, he worked as an assistant manager in Citi Bank and a director of sales at HARMAN International.
Aman Gupta is married to Priya Dagar, and they have two daughters. 
Recent Updates:
Recently, in May 2022, Aman Gupta, the co-founder of boAt announced that the company will be focusing on growing its wearable gadgets range this year. He also talked about expanding the company's offline market. Aman aims to reach as many customers as he can by building up the offline market of boAt. Moreover, he said that the brand has signed the iconic Telugu actress Rashmika Mandanna as boAt's brand ambassador. With Rashmika's arrival, boAt aims to bring a different demographic to the brand. Aman also discussed the upcoming products that will be available this year. He said that the brand will be launching a new range of colors and segments for women. For the launch, boAt will be collaborating with the popular Indian fashion designer Masaba Gupta.
Also read: Ghazal Alagh | The success story of the co-founder of Mamaearth
When did Aman Gupta found boAt?
Aman started the company in 2016 with his business partner, Sameer Mehta.