Dua Lipa | Success Story Of The Incredible English Singer
Dua Lipa is an English singer and songwriter born on 22 August 1995 in London, England. She is famous for her unique voice and extraordinary songwriting. Dua is the recipient of numerous accolades, including six Brit Awards, three Grammy Awards, two MTV Europe Music Awards, an MTV Video Music Award, two Billboard Music Awards, an American Music Award, and two Guinness World Records. Dua has two albums out, her self-titled album and Future Nostalgia.
Early Life
Dua Lipa was born on 22 August 1995 in London, England. She is the eldest child of Kosovo Albanian parents Anesa and Dukagjin Lipa from Pristina, FR Yugoslavia. She belongs to the Muslim religion.
Dua grew up in West Hampstead, London, and went to Fitzjohn's Primary School and took Cello classes there. She moved with her family to Pristina after Kosovo declared independence in 2008. She attended Mileniumi I Tretë School, learned more about the Albanian language, and considered a musical career. At 15, Dua came back to London.
Career Beginnings
In 2013, Dua Lipa signed a contract with Tap Management, owned by Ben Mawson and Ed Millett, while working as a waitress in a cocktail bar.
In August 2015, Dua's first single, New Love, came out. She quickly followed the song with her second single, Be The One. On 18 February 2016, her third single Last Dance, came out.
Dua Lipa's self-titled debut studio album was released on 2 June 2017. Its sixth single, New Rules, released in the following month, became Lipa's first number one in the UK and the first by a female solo artist to reach the top in the UK since Adele's Hello in 2015.
On 26 May 2017, Dua did a performance at the opening ceremony of the 2018 UEFA Champions League Final in Kyiv.
Future Nostalgia and Stardom
Dua Lipa released Don't Start Now as the lead single from her sophomore album. The song peaked at number two on the UK charts and the US Billboard Hot 100. The second single that came out from the album was Physical.
Future Nostalgia came out on 27 March; it got noticed by critics and gained worldwide appreciation from both audience and critics. The album debuted at number two on the Official UK Albums Chart, 5550 copies behind 5 Seconds of Summer's Calm. Future Nostalgia peaked at number one on the Official UK Albums Chart the following week in April 2020, while four of the album's singles entered the top ten of the Official Singles Chart.
Personal Life
In 2013, Dua Lipa began an on-again, off-again relationship with English chef Isaac Carew, from whom she first split in February 2017. She then started dating the then-lead singer of the American band LANY, Paul Klein, from August 2017 to January 2018.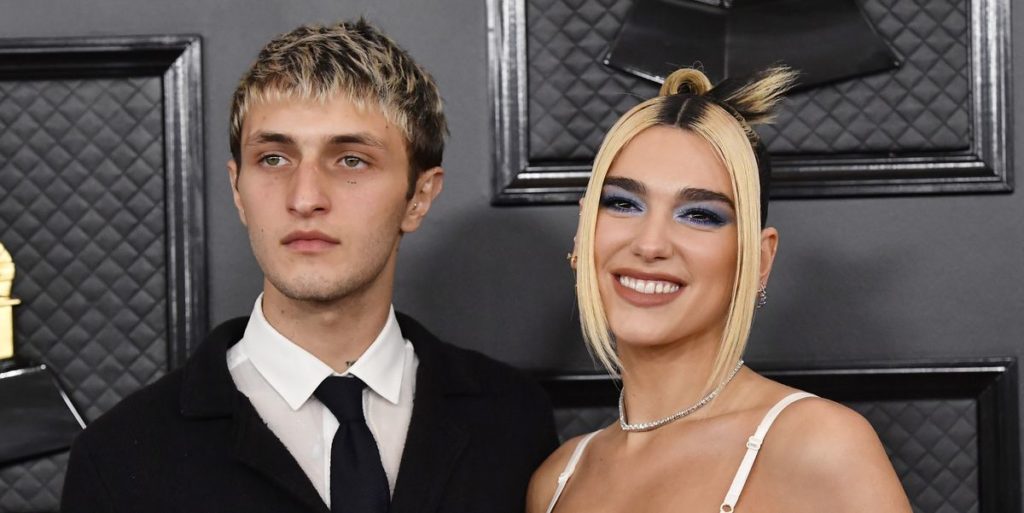 Later, she resumed her relationship with Carew, whom she dated from January 2018 to June 2019. On 14 June 2019, Dua began a relationship with the American model Anwar Hadid. Dua Lipa and Anwar Hadid split up in December 2021.
Also Read: Harry Styles | Success Story of the One Direction's Harold
How old is Dua Lipa?
Dua Lipa is 26 years old, as of 2021.
How much is Dua Lipa's net worth?
Dua Lipa's net worth is $36 million.