Success Story of Rowan Atkinson [Mr. Bean]
Rowan Sebastian Atkinson is an English actor, comedian, and writer from the United Kingdom. His first prominent work was in the BBC sketch comedy show "Not the Nine O'Clock News." Rowan earned BAFTA for Best Entertainment Performance award in 1981. One of his most renowned works are; sitcoms: Blackadder and Mr. Bean, films: Never say Never again, Four Weddings and a Funeral, and The Thin Blue Line. His journey from being bullied for his looks to becoming one of the most significant faces in the world is worth knowing.
Early Life
Born on the 6th of January 1955 in Consett, United Kingdom, Rowan Atkinson is the youngest son of Eric Atkinson, a farmer and company director, Ella May. Born in a small, middle-class family of six, Rowan lived with his parents and three elder brothers. Soon after his birth, he and his family moved from Consett to Anglican. Rowan gained education at Durham Chorister School at an introductory level. Following that, he enrolled at St. Bees School for higher education. Being reasonably intelligent in Science, Rowan secured a place at Newcastle University. He enlisted himself for an undergraduate course in Electrical Engineering. Later, he decided to opt for a master's degree. His fortune favored him, and he got admission to The Queen's College, Oxford.
However, the path to college was not easy for Rowan. He had a speaking disability right from his childhood. The disability gave him a tough time in his youth and at the start of his career. Because of his stuttering, he suffered a lot. He was constantly bullied and teased because of his appearance and speaking disability. All these things made him very timid and withdrawn. He didn't have many friends, and the several rejections left him lonely.
Regardless, Rowan was inclined toward science. Consequently, he decided to pursue a career in this field. One of his teachers commented that "Nothing is outstanding about him. I don't expect him to become a fantastic scientist." He proved everyone wrong when he got placed at Oxford University. During his days at Oxford, he started realizing his passion for acting. He was eager to try it out, but the biggest hurdle that stood his way was his stuttering. So, he left acting aside and continued his Master's in Electrical Engineering.
Struggles before Success
After he completed his Master's degree, he realized acting was something he wanted to pursue. He went ahead to chase his dreams of becoming an actor. He got himself enrolled in a comedy group, but there again, his stammering stood in the way. Rowan found it extremely difficult to get past this significant barrier. He faced several hardships, but he never stopped believing in himself despite all these. Rowan auditioned for several TV shows but faced back-to-back rejections. He kept getting rejected because he didn't have a good face and grand body, as well as his stammering problem.
Rowan Atkinson kept his passion alive and worked hard toward reaching his dreams. He aimed to make people laugh. With persistent efforts over the years, he has successfully established this. After several rejections, he started creating original comedy sketches. Interestingly, he realized that he spoke fluently whenever he played some character. He used it as an inspiration for his acting. This is exactly where Rowan's life changed.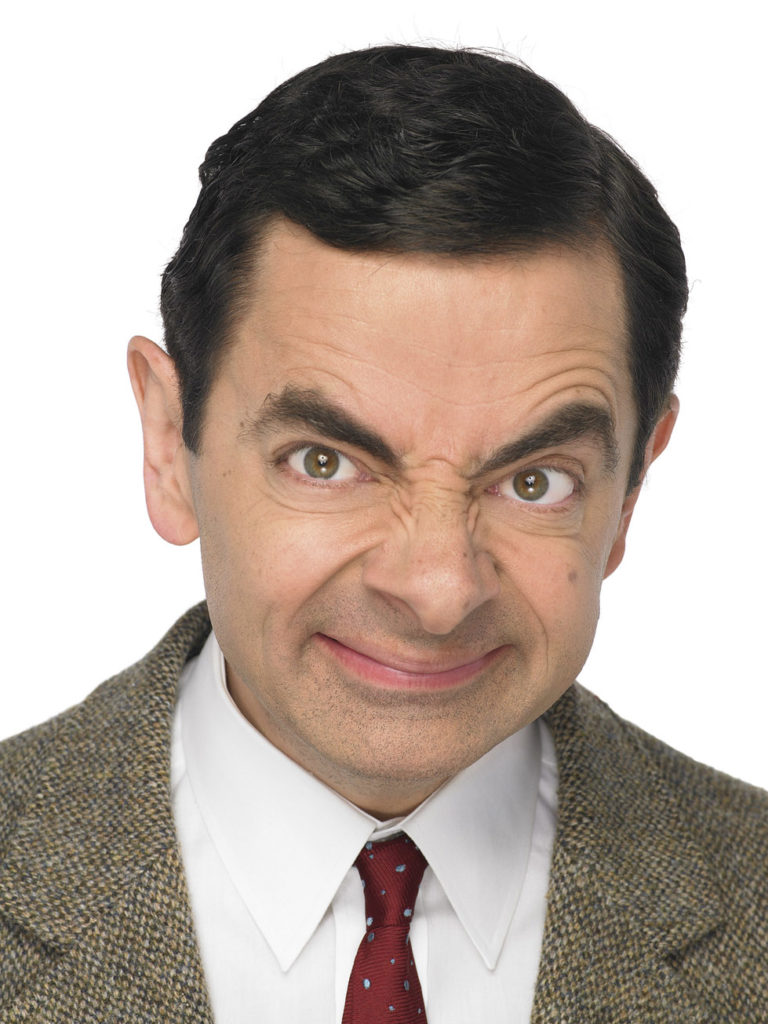 Victory
Rowan continued pursuing his dreams,​ despite all the hardships and rejections he had faced because of his looks and disorder. He had a significant breakthrough when he started his show, Mr. Bean. Mr.Bean was a "strange, surreal and non-speaking character." He proved that even without a charming face or a heroic body, you could become one of the world's most loved and respected actors. Today his net worth is more than $130 million. He is one of the funniest actors in the world. Rowan was never tired of believing in his dreams. He kept moving forward despite the ups and downs​ of his career.
Life lessons from Rowan Atkinson's life :
Rowan Atkinson's life teaches us that to be successful in life; the most important things are: hard work, dedication, passion, and of course, never giving up! Because without caring about our feelings and weakness, everyday life impedes our path to success. Those obstacles come from self-doubt, failures, rejections, and other people's opinions. But life always rewards those who are willing to keep moving forward. He teaches us that you don't need a beautiful face or a heroic body for success. All you need is hard work. Never let your fears and disabilities cripple you for life. Walk past these and make yourself better. Your hard work and efforts are sure to pay off one day.
Recent Update:
In June 2022, Rowan Atkinson will be seen playing the role of Trevor, a homeless man who's distressed by a bee. The Netflix original series is set to be released on the 24th of June, 2022. The trailer for the comedy series was uploaded on YouTube on the 26th of May, and the trailer received more than 10 million views within a week.
Who is Mr.Bean married to?
Rowan Atkinson, known as Mr. Bean, is married to Sunetra Sastry. The couple is blessed with two children, Benjamin and Lily.
What is Rowan Atkinson, Mr.Bean's net worth?
Rowan Atkinson's net worth is estimated to be $150 million.
Also Read: Adidas & Puma | Success story of the two brothers