Who is Ranjan Raj: From IIT-B to TVF's Kota Factory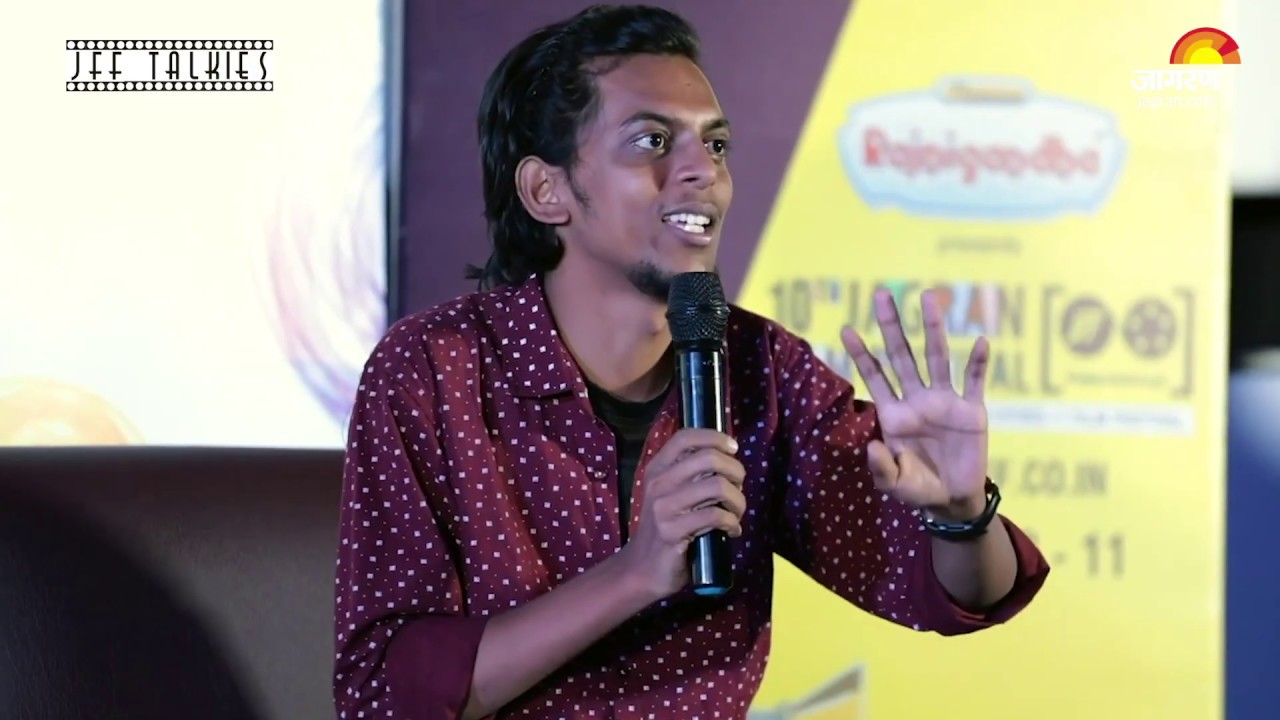 Ranjan Raj is an Indian actor who has appeared in many web series and minor roles in a few movies. He hails from a small district in Bihar. Ranjan rose to fame after playing the role of Balamukund Meena in Kota Factory. The show revolves around the lives of students preparing for IIT entrance exams. In school, he was an academic student. He dreamt of becoming an engineer in the future to help his family monetarily. His journey to success was indeed not an easy one. He ardently followed his passion and had a consistent vision in life. He worked hard towards accomplishing his dream of making a mark in the field of his passion-acting.
Early Days
Ranjan Raj was born on 18 May in the year 1994. He hails from Arwal, Bihar. His mother wanted him to be an actor right from childhood, and she encouraged him to pursue acting. As a kid, Ranjan performed in several school plays. He continued taking part in plays even during his college phase; this paved way to his now successful acting career.
After school, Ranjan enrolled in a coaching institute in Patna to study for JEE on the advice of two of his mentors. His parents were unaware of what he was looking for, but he was still motivated enough. Finally, after two years of intense hard work and struggle, he cracked JEE and landed in IIT Bombay but left the institute to pursue his acting dream.
Drawn to theater
The budding actor in him looked for opportunities to showcase his talents. Dating back from his childhood, he never left out any chance to exhibit his theatre talent. When he came to IIT, he noticed that other activities kept the students engaged except studies. The aura of his surroundings motivated him, and he decided to take part in a few plays. His friends and mates also acknowledged his roles, and he kept getting more drawn towards acting. He also loves to dance along with drama. So, in the second year of engineering, he decided to pursue his newfound passion seriously. The 27-year-old actor dropped out of college and followed his passion in life.
When he joined the theatre society, he actively participated in competitions in other colleges. But by now, he had realized that the competition in acting was very high. So, to prove himself, he would have to do something different. Ranjan was determined to succeed and achieve his dream of becoming an actor.
Struggling days
The thing about life is that we would have to find our methods to establish ourselves anywhere. Following others would not lead us anywhere. Being unique indeed has its perk for what makes you stand out paves the way for many more opportunities. In fact, this is the way through which Ranjan got success in his life.
Ranjan knew that he could have a chance in the upcoming web series. So, to differentiate himself from the crowd of struggling actors, he sent a short film to TVF for a competition. After his success, he gained the confidence to work even harder to pursue his long-term goal. So, he appeared in a short film named Interval 3D in 2014. After that, he worked on more short films, including Lots of Love, Raju, The Monetisation, and a few more. Ranjan debuted in the Bollywood Film Industry with the Hindi film Shuruat Ka Interval (2014). He then played a small role in the movie Rustom (2016). After successfully selecting the short film, he appeared in minor roles in a few web series.
Kota Factory 2 shows the craziest output with the education of IIT's with girls problem has wide popularity. And with an interview, the crew shared that they were prepared for this role. They say that they consider themselves lucky to be part of this show.
"What worked for me was that I did all my roles to perfection, even the small ones. So that if anyone notices me, they only notice the good parts, even though they might be small."
When Finally Magic Happened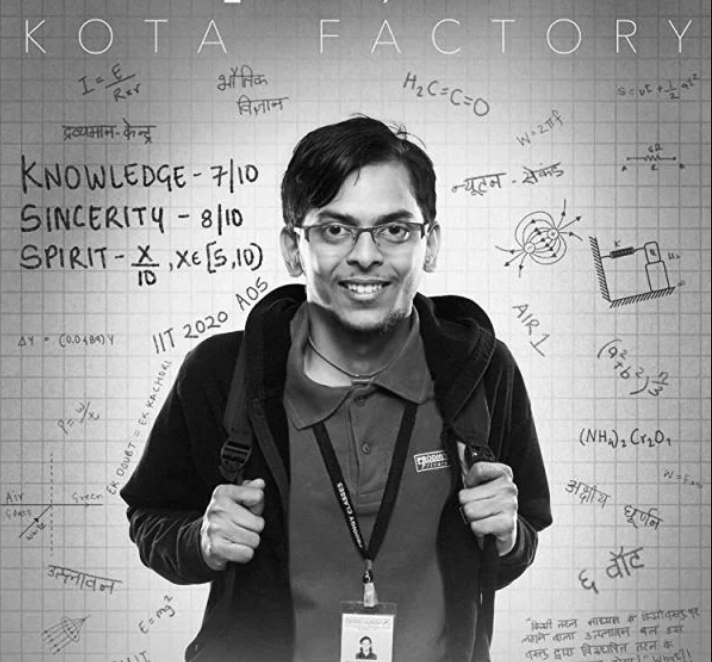 Ranjan got fame when he played the role of Balamukund Meena in TVF's hit Kota Factory, following which he was offered minor roles in some movies. Also, this was a significant breakthrough in his career. His character received many praises from the audience. Following this, he got an opportunity to play a role in the hit film Chhichhore (2019). After that, he realized what he wanted to do in life.
What you can learn from Ranjan's life
He credits his IIT journey for his career because being there gave him the mental state to step into the world of acting. As a result, he dropped out of IIT, sacrificing a promising career to follow his passion, which is indeed very inspiring. He still has a long way to go, and we wish him all the best.
Ranjan believes that if you explore, you will find your way. He also says that we have to indulge in the learning process throughout our life. We should always follow our passion and work hard towards our goals. You might be passionate about something you cannot make your livelihood, but that doesn't mean you'll lead an unsatisfactory life. Always try to find a way outside of work to pursue your dreams. Hard work is the only key to achieving it. It teaches us discipline, dedication, and determination.
Ranjan Raj Films List
Shuruaat Ka Interval as Ticket Checker (2014)
Rustom as Newspaper Salesman (2016)
Bala as Sumit (2019)
Chhichhore as Abhimanyu Rathore (2019)
Ranjan Raj Web Series
College Diaries (2021)
Uncommon Sense with Saloni (2020)
Dosti Ka Naya Maidan (2019)
Hostel Daze (2019)
Kota Factory (2019)
ImMATURE (2019)
Bisht, Please! (2017)
"If the platform doesn't find you, why not create your own platform."

– ranjan raj
Some Facts About Ranjan Raj
Ranjan Raj was born and brought up in Arwal, Bihar.
In 2018, he featured in the Rajasthani family comedy-drama movie Chidi Balla as Sundar.
He played the role of newspaper salesman in the crime-drama movie Rustom in 2016.
He has also played the role of Ranjan, a school student in the rom-com drama series ImMature in 2019.
Ranjan starred in the prominent role of Balmukund Meena in the two seasons of TVF's original comedy-drama series Kota Factory.
He featured in a Symphony cooler television advertisement, where he was seen as a security officer in 2019.
Ranjan is fond of animals.
He loves to dance, travel, painting and writing.
He got awarded by the IIT Bombay for his acting skills.
| | |
| --- | --- |
| Birth Place: | Arwal, Bihar, India |
| Age (in 2021): | 27 years |
| Date of Birth: | 18 May 1994 |
| College | IIT Bombay (Dropout) |
Also Read: Ahsaas Channa | Success story of the Kota Factory actress
Kota factory season 2 trailer:
If you have a story worth sharing, mail us: contact@failurebeforesuccess.com.
What is the age of Ranjan Raj?
Ranjan Raj is 27 years old.
What are Ranjan Raj's hobbies?
Ranjan Raj's hobbies include dancing, painting, writing, traveling.
Which was Ranjan Raj's first Bollywood debut?
Ranjan's first Bollywood debutant film was Shuruat Ka Interval (2014).