Naveen Tewari | Indian entrepreneur in mobile advertising and technology platform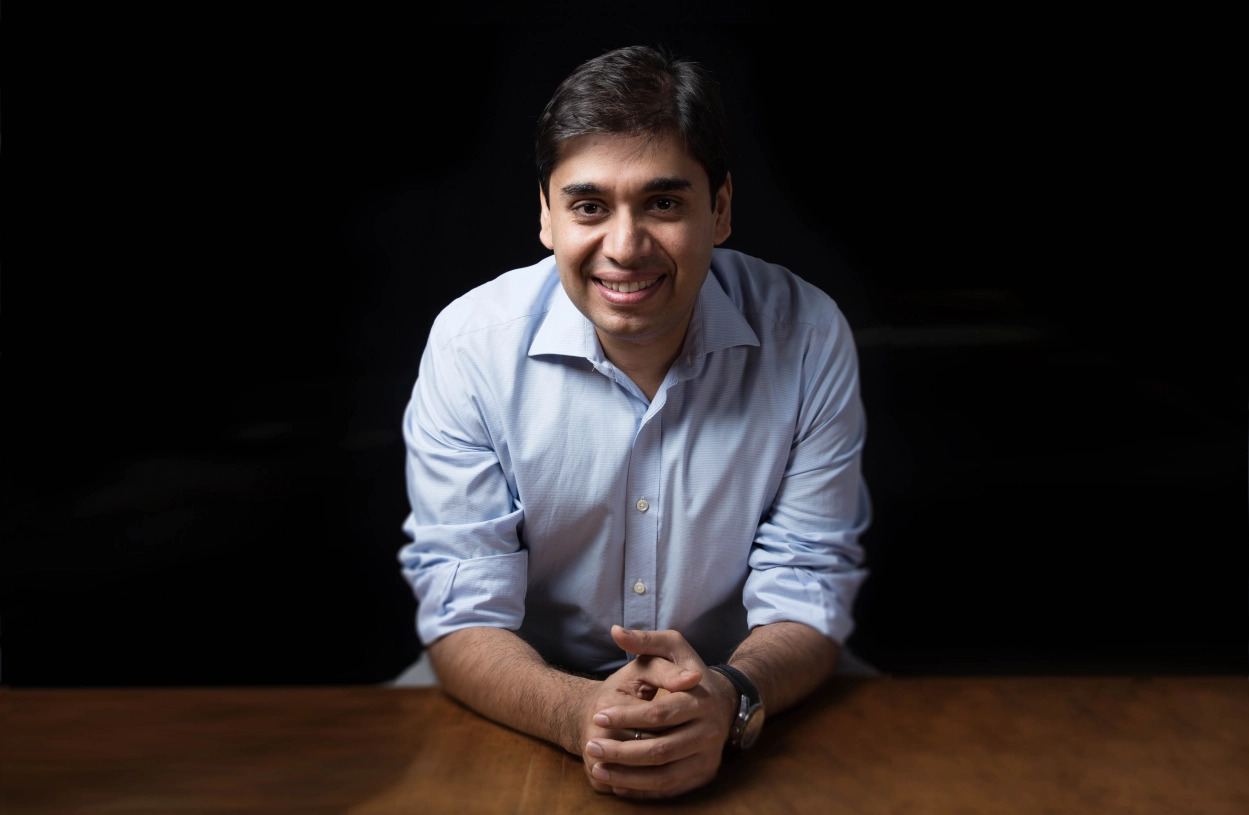 Naveen Tewari is the founder of InMobi, a global mobile advertising and technology platform, and an entrepreneur in India. Naveen is one among those who never thought of the Startups at a young age but ended up being a famous Indian entrepreneurs list.
Naveen Tewari was born in Kanpur on 14 December 1977. His father's name is Dr. Sachindan. His father was a professor at IIM Kanpur, Indian Institute of Technology.
He completed his schooling at Kendriya Vidhyalaya. Being the son of an IIM professor son, it was the next part for him to study at IIT, Kanpur, in mechanical engineering in 2000. And he has done his masters from Harvard Business School MBA in General Management.
Every startup doesn't start just with words or money. It needs a dedication experience in the field. So, he worked at McKinsey and Company as a business analyst from 2000 to 2003. After that, he joined MBA simultaneously. He got offered to work as an associate in Charles River Venture.
Career in business
Soon after completing his MBA, he started a rural Indian school with U-S based schoolhouse, a non-profit organization, in 2015. Naveen won the Dean's award and was chairman of the schoolhouse fund organization.
Before hitting InMobi, he, with the help of IDG Ventures, a US-based global funding company, started a NestAway startup. It is an easy house rent-away platform with an investment of $1.2M in different cities such as Delhi, Pune, Mumbai, Gurgaon, and Bengaluru, among others.
Then he started an SMS search engine called mKhoj, with an Angel Funding of $500,000. Furthermore, I created an InMobi, and in 2011 InMobi and SoftBank Corp completed a $200 million investment. It has grown its marketing through acquisitions of companies in the mobile advertising space.
InMobi Career
Soon it became India's first company to cross the $1 billion valuation, earning itself the appellation of a unicorn. Even though being famous adverse media reports were going on. So he set up new lines of business to complement the core business. Between 2015-17, it laid the foundations for TruFactor, Unified Marketing Cloud, and Glance.
According to a US-based market intelligence firm, the global mobile advertising market InMobi, valued at $31.98 billion in 2016, will reach $261.72 billion by 2025.
Awards
2012
Listed as 2nd Most Important Person by Business Insider's The Mobile Power List.
2013
Received Distinguished Alumnus Award by Indian Institute of Technology,
Kanpur for excellence in entrepreneurship
2014
Get the Pathbreaker of the Year Award
2014
Received India Leadership Award by Forbes India for Outstanding Start-Up
2014
Named in 100 Most Creative People across the world
2015
Listed as Fortune's '40 under 40' most important, influential, and powerful people in the business
2015
Received Future Leaders Award presented by Indian Prime Minister, Narendra Modi
Besides career life
Currently residing in Bangalore, he also invested in around 30 startups. He always focused on addressing government policy, creating market catalysts, and growing product entrepreneurs' maturity to transform India into a hub for new-generation software products.
Having run through many hurdles, he was always inspired. He was always inspired by "Think big, be entrepreneurial. Linear thinking is nothing but a delusion that keeps us unhappy. Reality is non-linear. Create craziness." It builds a way to find a way for things to happen and set pride.
Also Read: Pedri Gonzalez | The Golden Boy
Naveen Tewari's Glance has reached a valuation of over $1 billion