Sunitha Krishnan | Success story of a Social Activist
One must need a lot of courage to speak on the sensitive topics of society. Action begins with desire. Many people have the desire to bring a change in society, but only a few dare to do it. One such personality is Dr Sunitha Krishnan, a social activist and the co-founder of Prajwala (NGO) that rescues sex-trafficked victims. Here is her success story, which is truly inspiring.
EARLY LIFE
Sunitha Krishna was born on 23 May 1969 in Bangalore, India into a Palakkad Malayali family. Raju Krishnan (her father) was an employee at the Department of Survey, India. Krishnan was born with a disability. Her legs were turned behind and went through regular sessions of treatment. At the age of eight, she used to teach mentally challenged children. By twelve, while she was schooling at Kendriya Vidylaya Waltair, Visakhapatnam, she began to take classes for children at slums and worked on a neo-literacy campaign for Dalits. During this time, she was gang-raped by eight men who were against of her actions. This incident pushed her towards what she does today.
Later, she studied in various government schools in Bangalore and Bhutan. Upon obtaining the bachelor's degree in Environmental Sciences, she went to Mangalore to pursue Master of Social Work (medical and psychiatric) at Roshni Nilaya and obtained PhD as well. She married an Indian Film Director – Rajesh Touchriver.
CAREER
Subsequently, she moved to Hyderabad to join the People's Initiative Network (PIN) founded by Brother Varghese Theckanath for the benefit of people living in slums. In 1996, while she was working in PIN, she joined the housing rights campaign and thwarted the scheme of "beautification project" near the Musi River. Along the Theckanath, she trained young people at risk and helped them by providing job opportunities.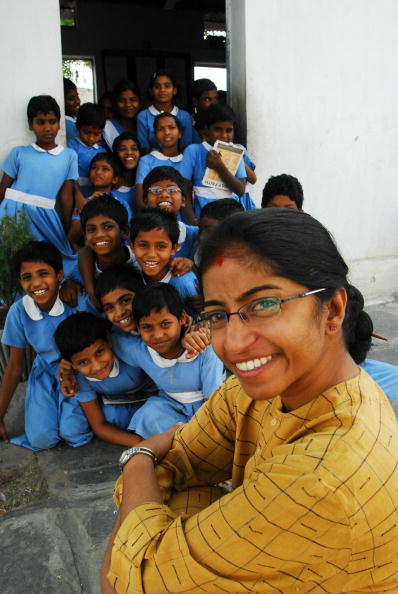 Rise of PRAJWALA
Moreover in the same year, many sex-workers living in a red-light area in Hyderabad had to evacuate the brothel and became homeless. Concerned about their well-being, she decided to provide shelter for them by starting a school at the vacated place, which is now known as PRAJWALA.
The five motives of Prajwala are – Prevention, Protection, Rescue, Rehabilitation and Reintegration.
Indeed, her aspiration to save the "second generation" from being trafficked has led to a program. It operates in above 17 transition centers in India. This has made Prajwala the largest anti-trafficking shelters in the world. Also, she led the #ShameTheRapist campaign in 2015. Besides providing shelter for the victims, Prajwala also trains them on various maintenance works like welding, painting, carpentry, housekeeping, etc.
Advocacy
The Government of Andhra Pradesh passed recommendations drafted by Sunitha Krishnan in 2003, to rescue and rehabilitate victims of sexual violence. In 2013, she became the member of Andhra Pradesh State's Commission.
At the same time, Sunitha Krishnan functioned as the advisor for the Government of Kerala's Nirbhaya policy. She drafted this scheme herself and tried to collaborate with various departments like social welfare, police, health, labor, etc. She resigned from this position due to lack of enough support from the government. Later, they reappointed her and gave more authority.
Other works
Besides being a social activist, she also published a few documents on human trafficking of which "The Shattered Innocence" received lot of appreciation. Sunitha Krishnan realized that making films depicting the harsh realities of human trafficking would help her achieve goals to form a new society. A documentary named "Anamika" produced by her in 2005, took home many awards. Furthermore, in collaboration with the Suntouch Productions, she launched a feature film on sex trafficking named "Ente" in Malayalam and "Naa Bangaru Thalli" in Telugu which has won about 8 International awards.
AWARDS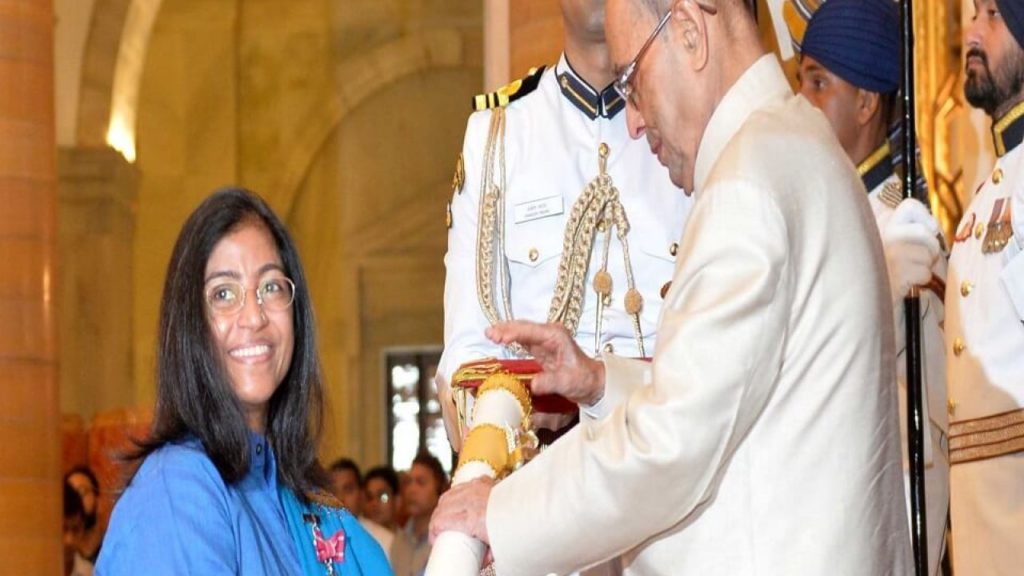 Padma Shri Award in the field of Social Work (2016), Mother Teresa Award for Social Justice (2014), Mahila Thilakam Award, Government of Kerala (2013), Gangadhar Humanitarian Award – Kerala (2010), Trafficking in Persons (TIP) Report Heroes from US Department of State (2009), Stree Shaki Puraskar, Government of India (2003), and many more.
ALSO READ : Ajay Bijli | Success Story of the Founder of PVR
What is Prajwala?
Prajwala is an non-governmental organization, which works on the issue of sex trafficking located in Hyderabad.
Is Sunitha Krishnan a Malayali ?
Yes, Sunitha Krishnan was born into a Palakkad Malayali family to Raju Krishnan and Nalini Krishnan.