Peyush Bansal | Success story of the co-founder of Lenskart & Judge of Shark Tank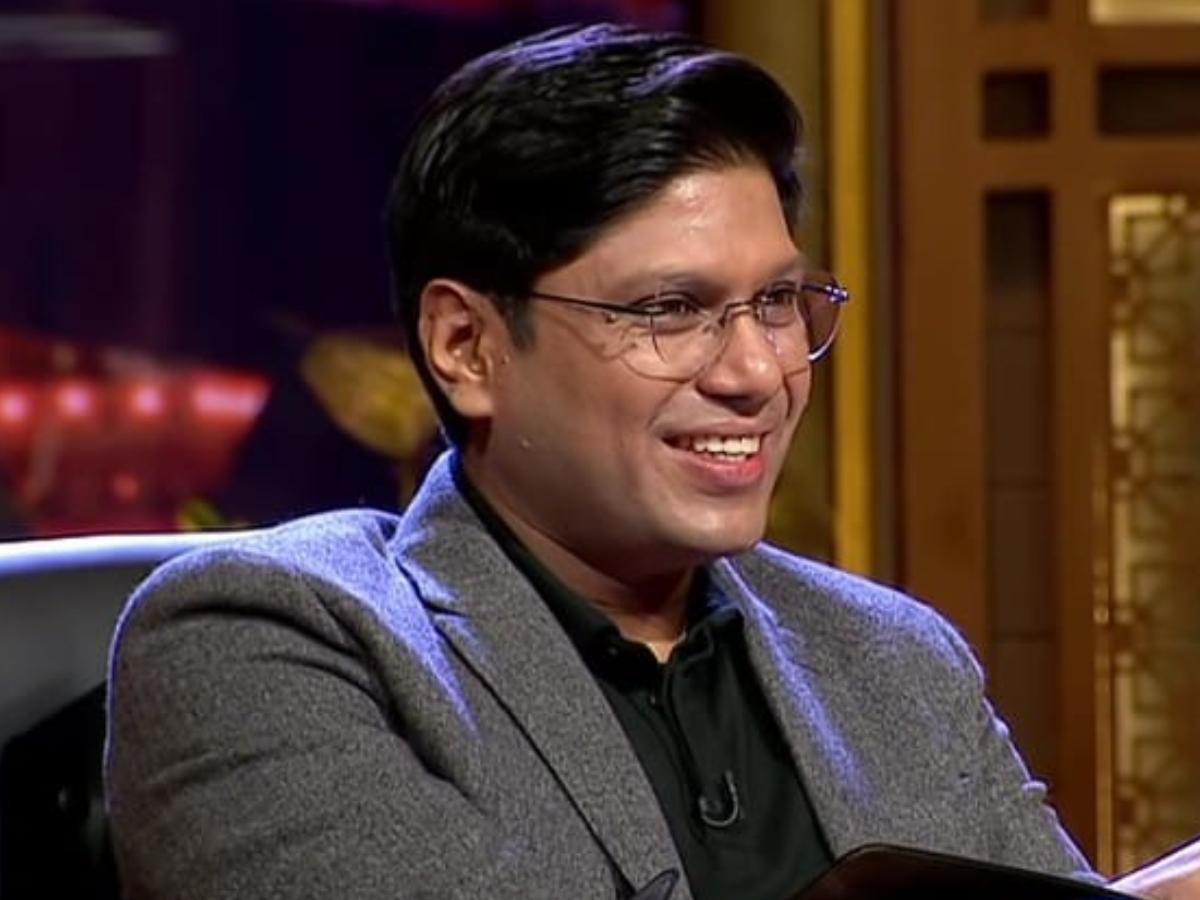 Peyush Bansal is an Indian entrepreneur and co-founder of the eyewear retail chain Lenskart. He founded the company in 2010 along with Amit Chaudhary and Sumeet Kapahi. Before Lenskart, Bansal worked in the United States at tech giant Microsoft. In 2007, he decided to quit his job and return to India. He built Lenskart from scratch, and today, it is one the biggest eyewear store in India. In 2020, Lenskart entered the unicorn club and had a valuation of over $1 billion. He is also an investor in Shark Tank, India. Here's Peeyush Bansal's success story.
Past Lenskart
Peyush Bansal was born on April 26, 1985, in New Delhi, India. Bansal graduated with a degree in Electrical Engineering from McGill University in Canada. After graduating, he started working at Microsoft. Bill Gates had been a long-time role model for Bansal. He always wanted to work in his company. At Microsoft, he worked in MS Office and came up with ideas that could improve the user's experience. In 2007, Bansal decided to quit his job at Microsoft and returned to India.
From 2007 to 2009, he worked in a couple of startups that became quite successful. In addition, he graduated with a management degree from the Indian Institute of Management, Bangalore. While pursuing his post-graduation, Bansal launched SearchMyCampus. The website offered solutions to various problems faced by students such as accommodation, internships, part-time jobs, and many more. During this time, he noticed that the eyewear industry is neglected by large e-commerce giants, which drove him to do something more and solve bigger problems. That's how Lenskart was created.
Bansal's career and Lenskart
In 2010, he set up Lenskart and his business partners Amit Chaudhary and Sumeet Kapahi. Initially, they only sold contact lenses through prescription. By March of 2011, Lenskart's website started selling eyeglasses and sunglasses. In an interview, Bansal stated that the mission behind starting Lenskart was to help people all over India with vision correction. Secondly, the company aims to raise awareness about eye care and performs almost 15,000 eye tests daily. However, it provides its customers with affordable, stylish, and good-quality eyewear. Bansal also said they try to understand customers' wants and surprise them with new experiences. Hence, this is what made Lenskart successful.
Today, Lenskart employs around 4000 people. The company also has over 500 stores located all over the country. In 2019, Lenskart entered the unicorn club with a valuation of $1.5 billion. In March 2020, the company doubled its sales from Rs 486 to Rs 1,000 crore. The company also managed to surpass its main competitor, Titan Eyewear. Piyush's hard work and determination helped Lenskart to reach new heights. Indeed, the company always puts the customer first and aims to provide the best service. "It's about breaking your standards every time and bringing an element of joy in the lives of your customers and employees," said Peyush.
Shark Tank
Shark Tank is a Business reality television show produced by StudioNEXT. After that, it emerged as a platform for budding entrepreneurs; here, aspirants can directly showcase their ideas and strategies to potential investors. Recently, In 2022, Peyush Bansal became a part of Shark Tank India. Being one of the most successful entrepreneurs at age 36, he became the Judge of the Shark Tank show. So as a result, Peyush began gaining fame all around social media. His investments in the shark tank are as below:
Business Name
Final Offer
Investors
ThinkerBell Labs
(Self-learning, remote literacy device)
1.03 crores at 3% equity
Peyush Bansal, Anupam Mittal and Namita Thapar
Lokaworld app
(First metaverse app)
40 lakhs at 24% equity
Peyush Bansal, Anupam Mittal and Aman gupta
Nuutjob
(Male hygiene products)
25 lakhs at 20% equity
Peyush Bansal, Namita Thapar and Aman Gupta
Meatyour
(Odourless brown eggs)

30 lakhs at 20% equity
Aman gupta, Anupam mittal & Peyush Bansal
Event beep India
(Online community of students)
30 lakhs at 3% equity
Aman Gupta, Ashneer Grover & Peyush Bansal
Airotoys
(Eco-friendly toys)
50 lakhs at 10% equity
Aman Gupta and Peyush Bansal
Skippi Ice Pops
(Popsicles)
1 crore at 15% equity
All sharks
Vivalyf
(Painless treatment for diabetics)
56 lakhs at 33.33% equity
Peyush Bansal & Anupam Mittal
Lessons we can learn
Peyush Bansal quit his job in America and returned to India without a plan. With dedication and a passion for success, he built Lenskart from scratch, and today, it is a billion-dollar company. His success story is inspiring to many entrepreneurs all around the world. If we want to succeed, we need to work hard towards our goals and never give up. So, always try to learn from your mistakes. 
Recent Update:
During the latest funding round, Peyush Bansal's Lenskart raised $100 million. The amount was increased from Alpha  Wave Incubation. After that, $28 million was raised from Avendus Future Leaders Fund. Later, Alpha Wave Global led these funding rounds. Moreover, Peyush expressed his feelings through a detailed post on LinkedIn. He said that he had been feeling discontent for the last ten years. He faced criticism from his closest friends and family because he felt this way. Peyush established a multi-million dollar company, but the feeling of discontentment lingered upon him. However, he thinks that it is essential to building a successful organization.
Lenskart.com, Watchkart.com, and Bagskart.com were incepted with Valyoo Technologies in 2008. For this, he was honored as an Emerging entrepreneur of the year in the Indian e-tail Awards 2012 by Franchise India. Presently in more than 4000 cities in India, the websites by Valyoo will continue to cultivate further to provide the best products at the best prices. With other updates, Lenskart aims to create over 2,000 micro-entrepreneurs in Tier-II cities by 2022.
Also read: Nora Fatehi | The success story of this actress, dancer, and model
When did Peyush Bansal create Lenskart?
He founded the company in 2010 along with Amit Chaudhary and Sumeet Kapahi.
How old is Peyush Bansal?