John Paul DeJoria | The success story of this self-made billionaire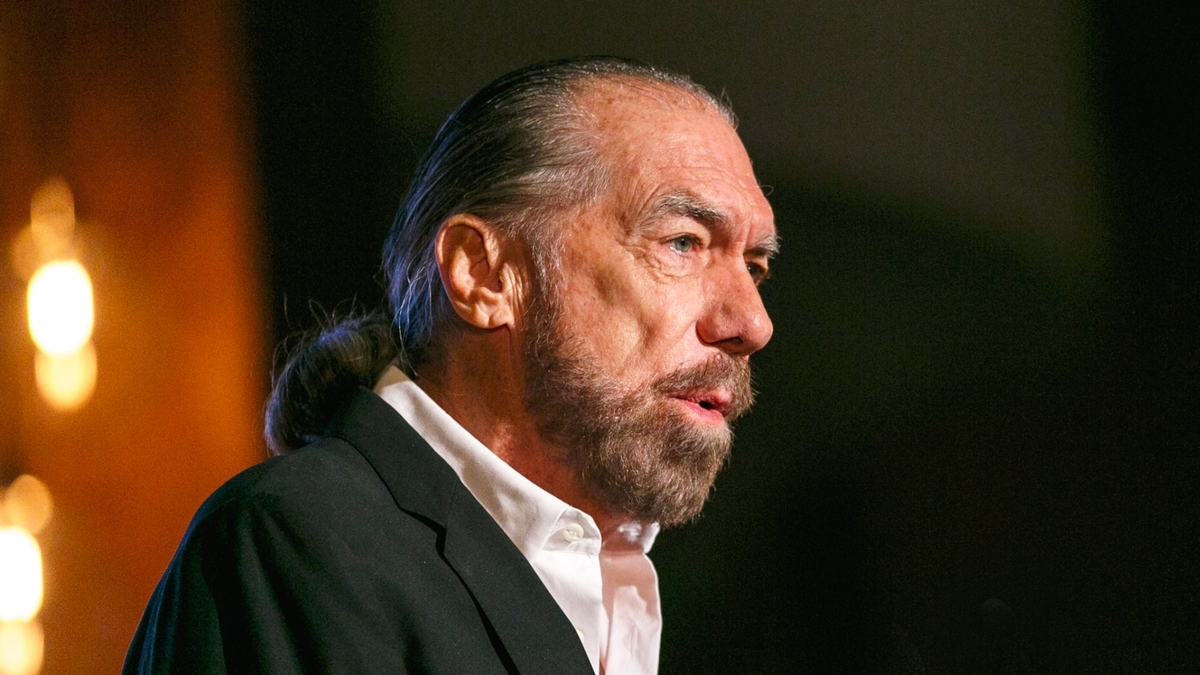 John Paul DeJoria is an American businessman, philanthropist, and self-made billionaire. He is the co-founder of John Paul Mitchell Systems, a company that manufactures hair care products and styling tools. DeJoria is also the founder of the tequila maker Patrón Spirits Company. Today, DeJoria's net worth is estimated to be around $3.2 billion. Growing up, DeJoria had a very difficult childhood. His single mother raised him, and DeJoria lived out of a car at one point. He also worked several odd jobs to make ends meet. From being homeless to becoming a billionaire, John Paul DeJoria's story is very inspiring. Here's his success story.
Early life and struggles
John Paul Jones DeJoria was born on April 13, 1944, in the city of Los Angeles, California. When he was two years old, his parents got divorced, and he lived with his mother. Unable to provide adequate support to DeJoria and his sibling, they were sent to a foster home. DeJoria stayed there till the age of nine. At the age of nine, he started selling Christmas cards and newspapers with his brother to help support the family. DeJoria became a street gang member in high school but changed his ways after his high school teacher told him to.
After graduating from school, he spent two years in the United States Navy. DeJoria wanted to go to college but did hot have enough money to do so. He started doing several odd jobs such as a janitor, encyclopedia salesman, insurance salesman and pumping gasoline at a gas station to make money. At one point in his life, he was homeless and had to live out of a car. But, he never gave up and kept going. He never relied on someone else and did everything by himself.
DeJoria's career
After a while, DeJoria started working at Redken Laboratories, a hair-care brand. Unfortunately, he was fired from the job. In 1980, he took out a loan of $700 and created the John Paul Mitchell Systems with Paul Mitchell, a hairdresser. During this time, DeJoria was still living out of a car. Both of them went knocking on doors of various salons to demonstrate their hair care products. They didn't stop until somebody bought their shampoo and conditioner. In 1989, DeJoria co-founded the Patrón Spirits Company. He also owns other companies, including John Paul Pet and jeweller DeJoria Diamonds. When Paul Mitchell died in 1989, DeJoria became the head of the company.
Today, JPMS selles over 100 products in salons in around 87 countries. In addition, his tequila company sells more than two million cases of tequila every year. John Paul has also opened the Paul Mitchell Schools, which has 100 locations all over the United States. JPMS is one of the first companies to speak out against animal cruelty testing. In addition to entrepreneurship, DeJoria is also a part of the film industry. He has made cameos in several films, such as You Don't Mess with the Zohan and The Big Tease. He also appeared on the reality TV show Shark Tank as an investor. In 2011, he signed the Giving Pledge, a promise to donate almost half of his wealth to charities.
Lessons we can learn
John Paul DeJoria always worked hard and never gave up. He never lost up whenever he faced rejections. We should always try to learn from our mistakes. Always strive to be the best and work hard towards your goals. Finally, believe in yourself and never listen to what others have to say. "Success is how well you do what you do when nobody else is looking." -John Paul DeJoria.
Recent Update:
In 2021, John Paul DeJoria announced his partnership with Leif Rogers. Leif Rogers is a renowned plastic surgeon in Beverly Hills, California. He specialises in microsurgical reconstruction in the body and facial rejuvenation. John and Leif stated that through the business partnership, they'll be trying to make the world a better place with the help of technology and innovation. They aim to offer solutions to the growing and tremendous needs of the ever-evolving world. 
Also read: Daymond John | The success story of the founder of FUBU
What is John Paul DeJoria's net worth?
When did he co-found John Paul Mitchell Systems?