IU | Success Story of the Multifaceted South Korean Artist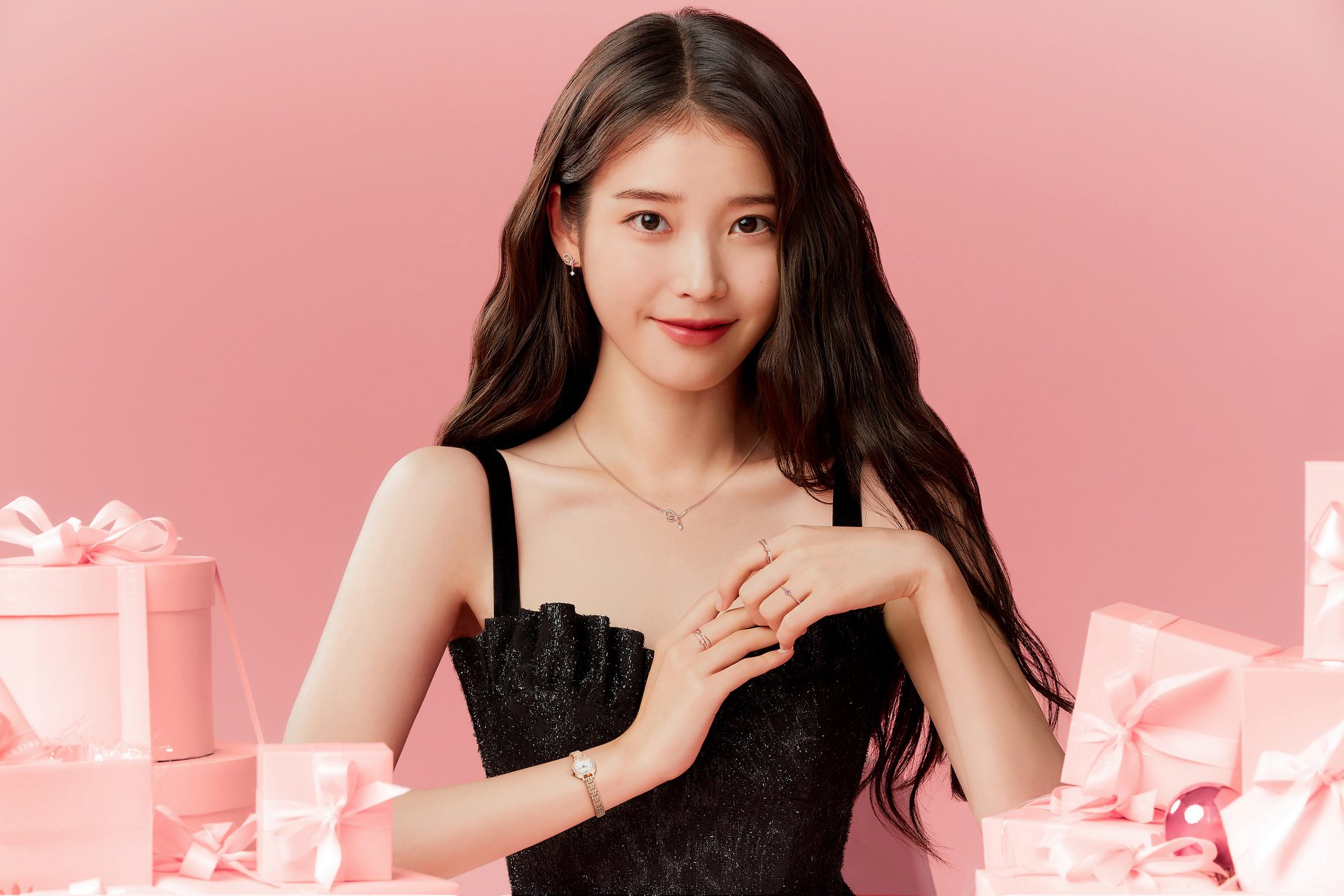 Lee Ji-eun, professionally known as IU, is a prominent South Korean singer, songwriter, actress, and record producer. She has been a part of the entertainment industry for over a decade. IU began her career at the age of fifteen. She is one of the most respected K-pop idols in the Korean entertainment industry. With powerful notes and convincing acting performances, IU remains to be a celebrated artist in Asia. She has acted in blockbuster Korean television series like Moon Lovers: Scarlet Heart Ryeo and Hotel Del Luna. Prestigious American music and entertainment magazine Billboard has recognized IU as the all-time leader of Billboard's K-pop Hot 100 Chart.
About
Born in Seoul, South Korea, Lee Ji-eun surpasses the popularity of BTS and Blackpink in South Korea. She has dominated the music charts for more than a decade. Her impressive singing and songwriting skills have garnered her several prestigious accolades. Professionally known as IU, Ji-eun has worked with iconic artists like Yeo Jin-goo, BTS's Suga, Park Jin-young, Bae Suzy, Ok Taecyon, Kim Soo-hyun, and Lee Joon-gi. Since 2012, Forbes has included IU in its annual Korea Power Celebrity list. Valuable global brands like Samsung, Guess, Gucci, New Balance, and Sony have chosen IU as their ambassador.
Early Life & Struggles
On the 16th of May 1993, Lee Ji-eun was born in Songjeong-dong in Seoul, South Korea. As a child, Lee Ji-eun was inclined to music. However, during her elementary years, she faced several obstacles. Ji-eun led an everyday life until her family started facing financial difficulties. Her mother had underwritten debt, and it went awry. As a result, her parents had to undergo severe economic hardships. The family moved to the Uijeongbu province of Gyeonggi. Ji-eun's parents worked day and night to pay the debt. Young Ji-eun and her brother moved into a relative's house with their grandmother. At the relative's house, Ji-eun, her brother, and her grandmother had to endure challenging conditions. Initially, the three shared a small and unclean room full of cockroaches.
Ji-eun's life after separating from her parents was miserable. She never had enough to eat. Most of the time, she and her grandmother had to endure the relative's verbal abuse. The situation continued for over a year and a half. Later, she sang at a sports competition during her middle school years. Everyone applauded her performance, and that's when she decided to become a singer. Soon after that, Ji-eun began looking for audition opportunities. She came across an entertainment agency. The agency asked her to pay a considerable sum of money to audition for TV programs. Ji-eun saved the sum and paid it to the agency. She got the money with the help of her grandmother, who sold hair accessories. The agency ended up conning Ji-eun, and she lost all her savings. Ji-eun felt disappointed. She worked hard to get into auditions. However, she faced rejection in twenty of them.
Beginning of Career
After getting scammed by entertainment agencies and rejection in several auditions, Ji-eun finally got training in "Good Entertainment." She trained alongside future stars like Uee, Yubin, Heo Ga-yoon, and Jun Hyo-seong. In 2007, Loen Entertainment signed Lee Ji-eun. Consequently, she moved to Bangbae, Seoul. Upon moving, her life got better. She had a clean place to sleep in and good food to eat. After training for ten months, Lee Ji-eun released her debut single Lost Child, under the stage name IU. Loen Entertainment suggested the name. They wanted IU to mean "I and You become one through music." Following that, IU released her debut EP, Lost and Found, on September 24th, 2008. The album did not garner commercial success. However, IU did not lose hope. She released her debut studio album, Growing Up, in 2009. The album achieved considerable recognition, and fifteen-year-old Lee Ji-eun's musical journey began.
Pathway to Success
Gradually, IU started gaining recognition. As a result, she performed on various television shows. Simultaneously, she began hosting several radio shows as a guest. Later in 2010, IU lent her voice to a theme song in MBC's historical drama. Consequently, she rose to fame and sang a number of duets with renowned artists. By the end of 2010, IU's popularity expanded, and she became a famous personality in South Korea. In 2011, Ji-eun made her acting debut with Dream High. She starred alongside future icons like Bae Suzy, Ok Taecyon, and Kim Soo-hyun. In the same year, IU released her second studio album, Last Fantasy. Album's lead single, "You and I," became one of the year's best-selling singles. The album garnered her several accolades. Consequently, her popularity started growing across the continent.
2012-Present
After the success of her second studio album, Ji-eun embarked on a Japan and South Korea music tour in 2012. The following year, she released her third studio album, Modern Times. The album garnered critical as well as commercial success. Moreover, it reached the number four spot on Billboard's World Albums Chart. Between 2015-2019, IU achieved remarkable success in the acting field with Kdramas like The Producers, Moon Lovers: Scarlet Heart Ryeo, and Hotel Del Luna. The shows garnered worldwide recognition. Consequently, Ji-eun became one of the most significant stars in South Korea. As of 2022, IU has released five studio albums, nine EPs, and forty-seven singles. She remains one of Asia's most iconic and celebrated artists.
IU Facts About IU
She was born on May 16, 1993 in Songjeong-dong, Seoul, South Korea.
She made her debut as a singer in 2008 at the age of 15 with the single "Lost Child."
IU has released several successful albums and singles in South Korea, including "Good Day," "Palette," and "Love Poem."
She has also acted in several television dramas and films, including "Dream High," "Moon Lovers: Scarlet Heart Ryeo," and "My Mister."
IU is known for her distinctive voice and her ability to play the guitar.
She is considered one of the most successful and popular solo artists in South Korea.
In addition to her singing and acting career, IU is also involved in philanthropy and has donated to various charitable causes.
Also read: Han So-hee | The Captivating and Multifaceted Artist from South Korea
How old is IU?
Lee Ji-eun, professionally known as IU, is 29 years old as of 2022. She was born on the 16th of May 1993 in Seoul, South Korea. She began her musical journey at the age of fifteen.
What is the net worth of IU?
IU's net worth is estimated to be $40 million. She is one of the most respected and iconic artists in South Korea. Valuable brands like Samsung, Sony, Gucci, Guess, and New Balance have chosen IU as their ambassador.
Why is IU so popular?
IU is one of the most prominent stars in South Korea. People love and respect her for her authenticity and involvement in music. She creates heart-warming and relatable music. Moreover, her acting skills are highly appreciated. Overall, IU is considered a multi-talented icon.