Demi Lovato | Success Story Of The Famous American Actress and Singer
Demi Lovato is an American singer, songwriter, and actress born on 20 August 1992 in New Mexico, United States. She made her television debut by appearing in the children's series Barney & Friends in 2002. Demi rose to fame by playing Mitchie Torres in the musical television film Camp Rock in 2008. The film featured her duet single with Joe Jonas called This Is Me. The song peaked at number nine on the US Billboard Hot 100.
Early Life
Demetria Devonne Lovato was born on 20 August 1992 in Albuquerque, New Mexico, United States. Her mother, Dianna De La Garza, is a former Dallas Cowboy cheerleader, and her father, Patrick Martin Lovato, is an engineer and musician.
In 1994, shortly after Demi's second birthday, her parents divorced. She has been very vocal about her strained and abusive relationship with her father. After Patrick died of cancer on 22 June 2013, Demi Lovato said he had been mentally ill, and she created the Lovato Treatment Scholarship Program in his honor.
Demi started playing piano at the age of seven and the guitar at the age of ten. In 2002, she starred in her debut show Barney & Friends.
Fame With Camp Rock and Don't Forget
In 2008, Demi Lovato played the lead role of Mitchie Torres in the musical film Camp Rock. The film went for premiere on 20 June 2008 and got 8.9 million viewers.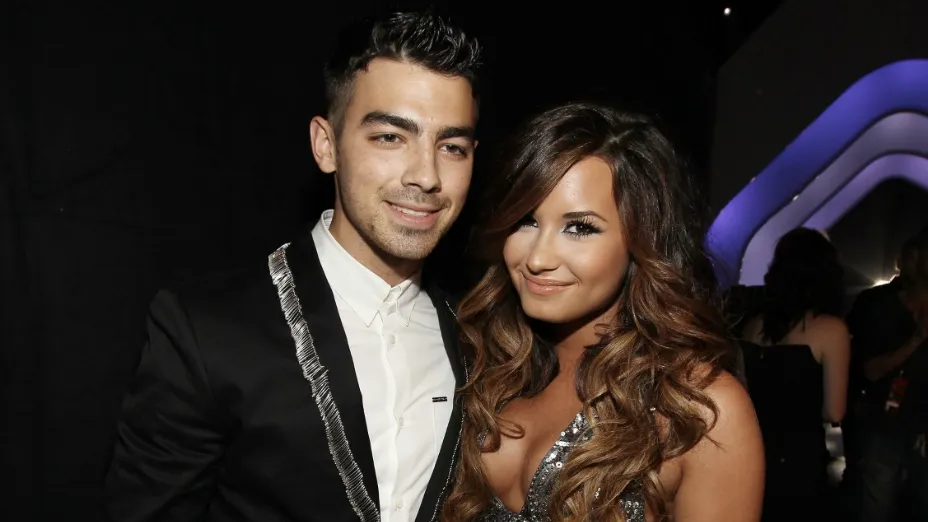 Her duet with Joe Jonas, This Is Me, became her debut single. Demi got signed with Hollywood Records. Her debut studio album Don't Forget came out on 23 September 2008. It generally earned positive reviews from the critics and the audience.
Road Towards Stardom
Demi Lovato's fifth studio album, Confident, came out on 16 October 2015. It peaked at number two on the US Billboard charts. In July 2017, she released the song Sorry Not Sorry as the lead single from the sixth studio album. 
The album, Tell Me You Love Me, came out on 29 September 2017 and was highly appreciated by the critics and the audience.
In March 2021, it was announced that a four-part documentary on Demi's life would come out on YouTube. Its title is Dancing With The Devil….The Art of Starting Over. Demi shows her musical journey through the past three years in the series.
Demi Lovato's eighth studio album, Holy Fvck, came out on 10 June 2022, with Skin Of My Teeth serving as the lead single.
Struggles With Mental Health and Substance Abuse
Demi Lovato has been really vocal about her struggle with drugs. She also stated that her drug and alcohol addiction not only caused her to nearly overdose several times but later began to impact her ability to perform live and promote her Unbroken album.
On 21 June 2018, Demi's song Sober came out, revealing that she had relapsed after six years of sobriety. She also had multiple health complications stemming from the overdose. Including numerous strokes, a heart attack, and brain damage, the latter of which caused lasting vision problems. She was in hospital for two weeks and subsequently entered an in-patient rehab facility.
Also Read: Selena Gomez | Success story of the Magical American singer
What ethinicity is Demi Lovato?
Her father was of Nuevomexicano descent, with mostly Spanish and Native American ancestors, and came from a family that had been living in New Mexico for generations; he also had distant Portuguese and Jewish ancestry.
Is Demi Lovato in a relationship?
Demi Lovato and Max Ehrich's whirlwind romance quickly heated up in 2020 as they checked off some major dating milestones, including quarantining together amid the coronavirus pandemic and getting engaged after just four months of dating.