Anupam Mittal | Success story of the 'People Group' company
Anupam Mittal is the Founder & CEO of People Group. He has numerous businesses under his company, like Maakan.com and Shaddi.com. Mittal is part of the reality show Shark Tank; he is one of the investors.
Personal Life
On 23 December 1971, he was born in Mumbai, Maharashtra, India. He pursued his post-graduate degree from Boston University. Later, he also did an MBA in Operations and Strategic Management in 1994-97.
Anupam and Aanchal married on 4 July 2013 in Jaipur, Rajasthan. They are also blessed with a child. His father's name is Gopal Krishna Mittal, and his mother's name is Bhagwati Devi Mittal.
Career
Anupam Mittal, the founder of Saadi.com, founded the company in 1997 with many ups and downs. The company has made a significant impact in its field within a few years – more than 30 million people are using Saadi to find their life partners.
He laid the foundation of Makaan.com in 2007, which helps the real estate holder and buyers in various ways. He has also invested about INR 1 Crore in OLA Cabs. Currently, he has a 2% share of OLA Cabs. He is the Founder & CEO of People Group. According to Jagran TV, the guy has also invested in Bollywood movies such as Flavors and 99. Anupam also has hands in launching the app Mauj replaces it, an alternative to TikTok.
Anupam Mittal has also invested in a reality show on Sony TV. And he is currently judging the show Shark Tank India, and he is one of the seven judges of the show. Six other judges are Vineeta Singh, Peyush Bansal, Namita Thapar, Ashneer Grover, Ghazal Alagh, and Aman Gupta.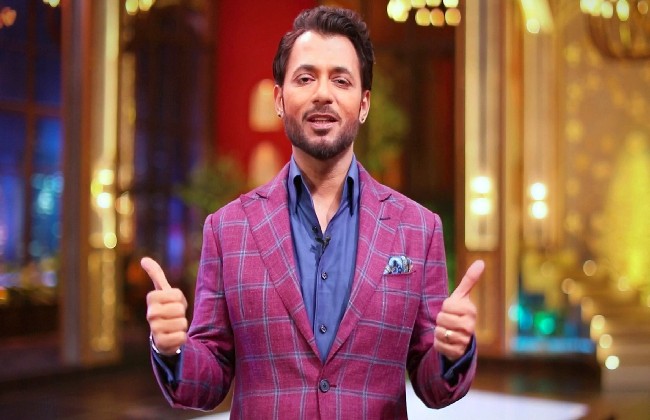 Awards won by Anupam Mittal
Business Week voted Anupam Mittal on the list of one of India's 50 Most Powerful People. He has also been on the list of 25 people to watch out for by 'The Week' Magazine. Later in 2012 and 2013, he was voted amongst the top Icons of India's Digital Ecosystem by IMPACT Digital Power 100 list. Anupam Mittal is considered one of the top Angel Investors in the country. To date, he has invested in more than 94 businesses worldwide.
Lesson to Learn from Anupam Mittal
Anupam Mittal once said he lives by the quote, "It is not the critic who counts; not the man who points out how the strong man stumbles, or where the doer of deeds could have done them better." He has always been passionate about his work, which is evident from his success.
No one can reach the top without struggling. Sometimes people do have the privilege to use the shortcut. But maintaining your position on top is the work of an individual. No amount of money or connections can do that.
Also Read: Ashneer Grover | Success story of the Co-founder of 'Bharat Pe'
What's the age of Anupam Mittal?
Does Anupam Mittal have kids?