Anju Bobby | Success story of an Indian Athlete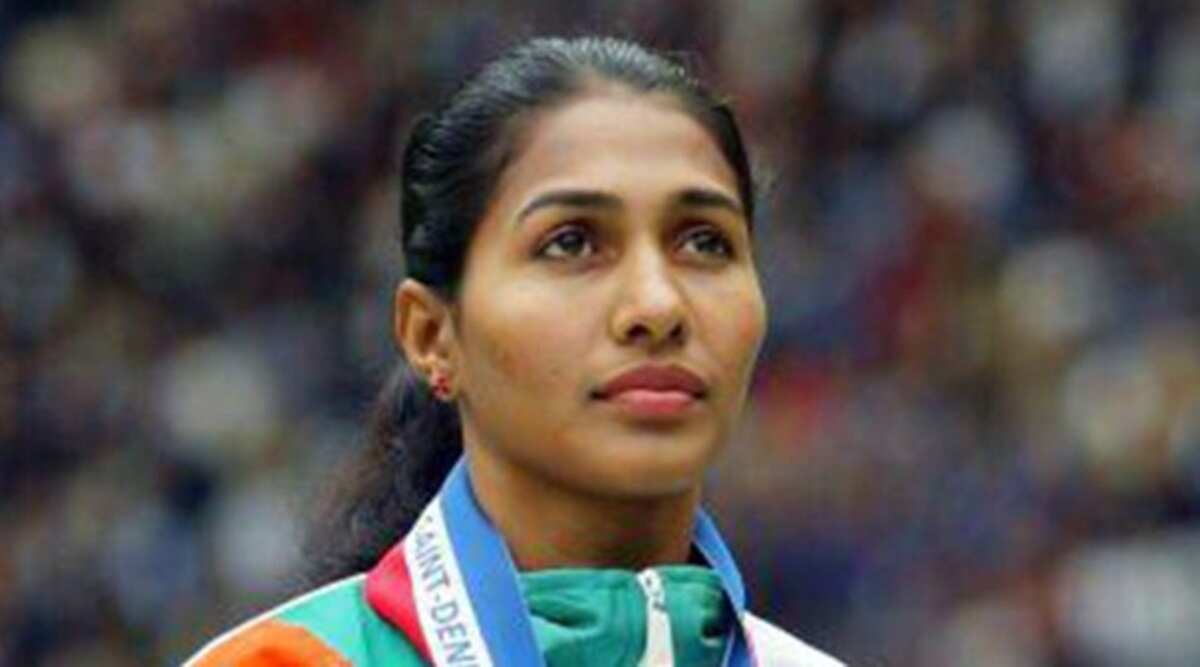 Anju Bobby George , the yester years' Athletes Champion needs no introduction and particularly to the Sports lovers and athletes. It was very long ago that after nearly two decades ever since the Sprint Queen P.T. Usha made an impact on Sportswomen and Women.
EARLY LIFE
Anju Bobby, a retired Indian Athlete, was born on 19 April 1977 into a Syrian Orthodox family to K T Markose and Gracy Markos in Changanaserry, Kottayam, Kerala. She completed her primary education in CKM Koruthode School and graduated from Vimala College Thrissur. Primarily, upon his father's will she was into sports. Later, she developed interest with the support of her trainer. She secured first in 100m hurdles, relay, second in long jump, high jump events in the 1991-1992 school athletic meet. Also, during this time, she participated in the National school games and stood third in 100m hurdles and 4 x 100m relay. This was the time when the sports authorities started recognizing her talent.
CAREER
Initially, she started with heptathlon and changed her path to only jump events. She won a medal in long jump during the 1996 Delhi Junior Asian Championship. Afterwards in 1999, at the Bangalore Federation cup, she set the national record for triple jump. Following that, in 2001, she broke her own record in long jump at the National Circuit Meet, Thiruvananthapuram. Also, she won back to back golds in triple jump, long jump in Ludhiana National Games and Hyderabad National Games. She began to win at the Common Wealth Games(2002), Manchester and Asian Games, Busan.
In 2003, she made history by winning a bronze in the World Championship in Athletics held in Paris. She was the first Indian Athlete to win in the World Championship in Athletics. Subsequently, she received a gold in the same year at the Afro-Asian Games(2003). She won a gold at the 16th Asian Athletic Championship, Incheon city, South Korea by clearing 6.65m. Following this, she again won a gold medal IAAF World Athletics Final by making it up to 6.75m which she considers as her best performance.' She participated in the Athens Olympics (2004) and stood 5th by setting a score of 6.83, which is her highest score.
Later, she won silver in 15th Asian Games (2006), Doha and 17th Asian Athletic Championship (2007), Amman. With this, she got qualified for the Osaka World Championship and stood in 9th position. In 2008, she started off with a silver in the 3rd Asian Indoor Championship in Athletics, Doha-Qatar and gold in the 3rd Asian Indoor Championship in Athletics, Kerala-India. Anju suffered from a upper respiratory tract infection due to which she had to drop-off from the 52nd National Inter-State Athletics held at Hyderabad, India.
Anju was appointed as the President of Kerala State Sports Council (KSSC). Later, on 22 June (2016) she resigned from this post. She is the senior vice president of Athletics Federation of India. Also, she holds the position of chairperson at TOPS (Target Olympic Podium Scheme) simultaneously, being the executive member of a Khelo India project by the Government of India.
PERSONAL LIFE
Anju married Robert Bobby George, her coach and former national champion in triple jump. He studied mechanical engineering but later dived into Athletics. Later, he gave up his career to become a full-time coach for Anju. The couple have two children – Aaron and Andrea.
AWARDS AND ACHIEVEMENTS
Anju received the Arjuna Award in 2003, Major Dhyan Chand Khel Ratna in 2004, Padma Shri in 2004, BBC Lifetime achievement award in 2021, and many more. From 61st rank (2001) to 6th rank (2003), we can see that her journey is full of intensive hard work, dedication, and passion.
ALSO READ : Cristiano Ronaldo | Highest paid athlete of the World