Anna Wintour | Success story of the Iron lady of gloss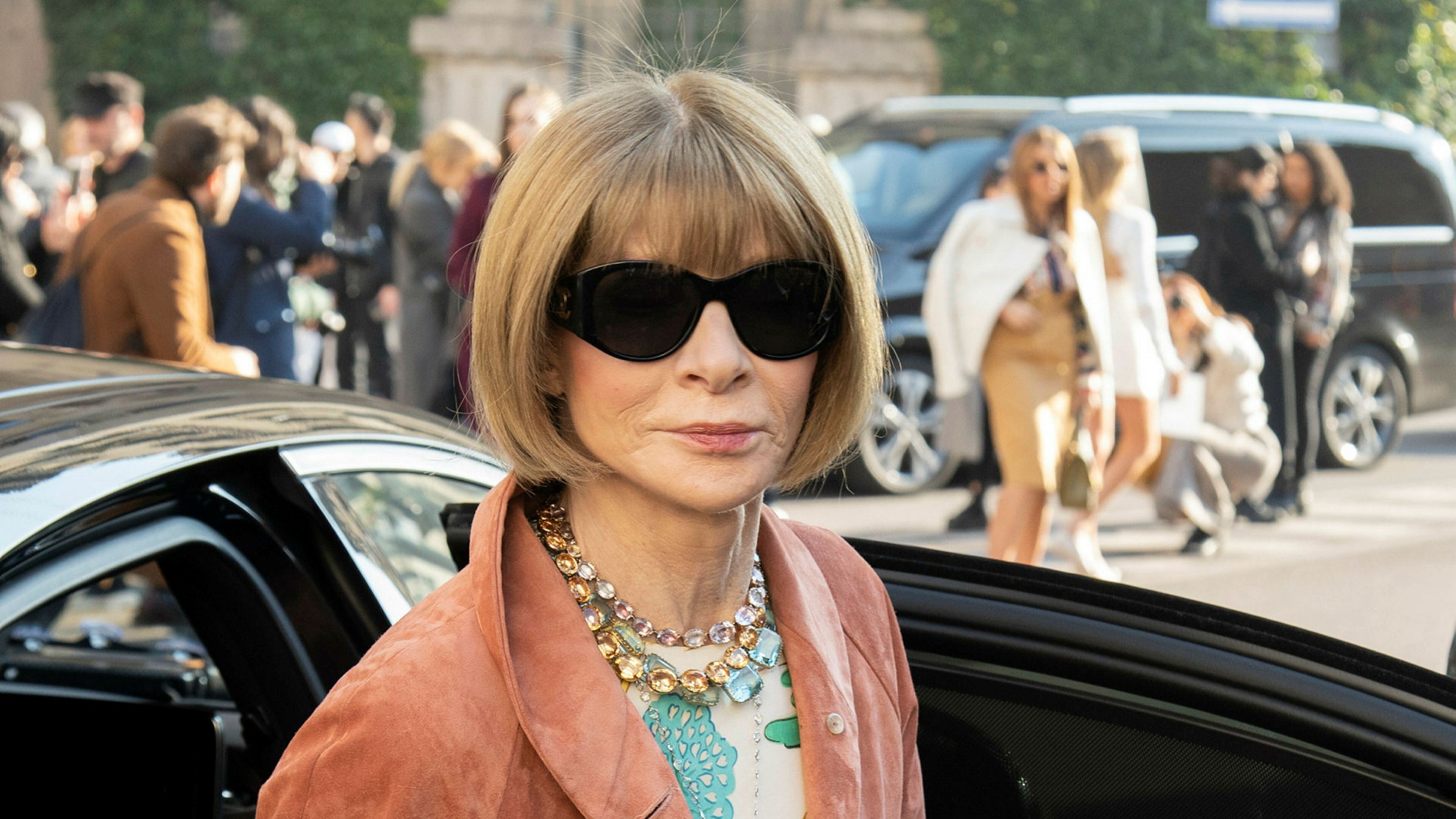 Anna Wintour is a great journalist and a fashion icon. Her success story is about how a teenager, fell in love with fashion & it entirely changed her life.
Early Life
On November 3rd, 1939 Anna Wintour was born in Hampstead, London. She is the daughter of Charles Wintour, who was the London Evening Standard editor in his sixties. And in the seventies, her love for fashion began when she was a teenager.
She went to North London Collegiate School. Where she was known for going against the dress code. Wintour's grandmother sent her issues of Seventeen from the USA. And watched shows like Cathy McGowan on Ready Steady Go!. All of this framed her interest in fashion. Also, she helped her dad to find out creative ways to increase the youth viewership of his paper.
Career
Anna Wintour's dad arranged her first job at the BIBA boutique at the age of 15. After her school ended she started to take training under Harrods, a British department store. She even joined a fashion school to learn the art of designing. But none of it worked and she left both of them.
Richard Neville gave her an opportunity to work with the magazine Oz and experience the production. Later in 1970, she was working as an editorial assistant for Harper's Bazaar. She was there for the Harper's & Queen version of the magazine. After creative differences with one of the coworkers, she moved to New York.
In 1975 Harper's Bazaar NY hired her as a junior fashion editor. Later in her career, she works with Viva and then Savy. Her main audience was career-conscious professional women, who were independent. Finally, she became fashion editor of New York. The creative ideas she brought in were attracting people's attention.
Once she told Grace Mirabella that she wanted her job. Afterward, she was appointed as creative director of Vogue by Alex Liberman editorial chief of Conde Nast. Her position was not clearly defined and hence she made changes in the magazine without Mirabella's knowledge. And this created friction between the staff members.
In 1985 she got to be the editor for the first time under Vogue UK edition. She replaced too many staff members and changed the way of working. She was nicknamed "Nuclear Wintour" after this. Wintour took over US Vogue in the year 1988. She made major changes in the style of the magazine. This could have gone right or wrong, it was a leap of faith but she pulled it off.
She's still editor in chief of US Vogue and she's as flawless as ever.
Memorable works
Anna Wintour provided the US vogue with a specific aesthetic that defines Vogue now. She has famous photographers and brands working under her belt. Making a debut on the covers of Vogue is a big deal for all the celebrities out there.
In the movie 'The Devil wears Prada', Meryl Streep played a character that was inspired by Anna Wintour. Many other movies have incorporated the idea of a hard boss in the fashion industry. All of this comes from the reputation Anna Wintour has.
She was heavily criticized for her pro-fur stance, and some people even protested by interrupting the runway shows during Fashion Weeks.
Anna is now working as a chief content officer for Conde Nast. She manages all the magazines except The New Yorker. She has also been a trustee of the New York Metropolitan Museum. The costume department's name was changed to Anna Wintour Costume Institute in 2014.
Lesson to Learn
Anna Wintour's career has been rocky during the early years. But she constantly pushed the limits off. She has been a relevant personality in the fashion industry for more than a decade now. She has got the power to make people change the trend. Being so strong and influential comes with responsibilities. People do criticize her, but still, she's the boss. Like Anna Wintour once said, "Fashion goes in only one direction – forward – and I am a firm believer in thinking that way too."
Also Read: Diana Vreeland | Success story of the VOGUE editor