Ansu Fati | The Young Talent and future of World Football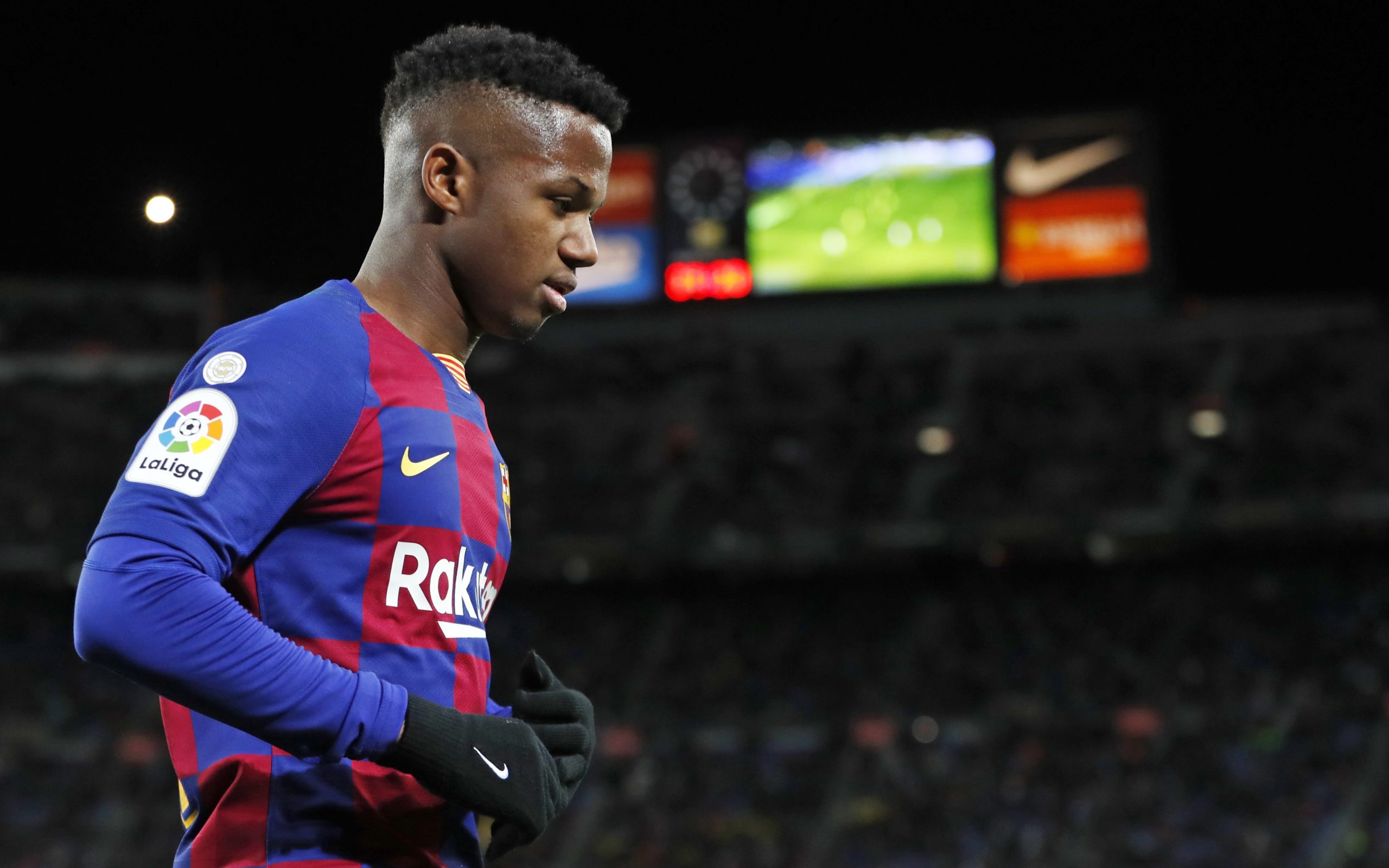 Ansu Fati is a professional footballer who plays for the Football club Barcelona in La Liga and Spain's national team as a forward. He is also one of the best young players in the world.
Personal Life
Anssumane Vieira Fati also known as Ansu Fati was born on 31st October 2002. He was born in a Christian family in Guinea-Bissau, West Africa. Fati with his family moved to Herrera, Seville at the age of six, when his older brother Braima signed for Sevilla Football club in La Liga. His other brother, Miguel Fati, is also a footballer. Fati has four more siblings two brothers named Brahima Fati, and Miguel Fati and two sisters named Djeny Fati and Djucu Fati. . Ansu's father Bori Fati, who is an ex-footballer, and his mother Lurdes Fati. Ansu Fati is currently single and is not yet ready for his relationship.
Club Career
After playing for Herrera and the youth teams of Sevilla. When he was at Sevilla Real Madrid and Barcelona both came to his house offering him a contract, because he was so good. Fati joined Barcelona's La Masia in 2012 He was 10 years old. He moved up the ranks very quickly becoming a captain in the process. After he was made the captain of the youth team he has the lowest moment in his youth career happened. He had a horrific double leg break. He was forced into a ten-month period on the sidelines and plenty of time in the hospital.
Ansu Fati dominated youth football and continued to do so after his recovery. On 24 July 2019, he signed his first professional contract with FC Barcelona senior team, agreeing to a deal until 2022. He made his debut at the age of 16 years. He also became the youngest debutant player for Football Club Barcelona to represent the club. Ansu also became Football Club Barcelona's youngest LaLiga goalscorer.
International Career
Ansu was eligible to Guinea-Bissau at the international level but did not represent the nation of his birth at any level. After his debut in La Liga, the Spanish Football Federation (RFEF) showed interest in him. Fati received Spanish Citizenship in 2019. He was called up to the Spanish under-21 team on 11 October 2019. Ansu got his first call for the Spain squad in 2020, for the 2020-21 UEFA Nations League. He scored his first goal in his first international start on 6 September 2020, scoring Spain's third goal against Ukraine to be the national team's youngest ever goalscorer at the age of 17 years 311 days. He broke the 95-year record of Juan Errazquin, aged 18 years and 344 days. Fati Also became the youngest player to start a match in the UEFA Nations League.
Awards and Honours
Ansu Fati is one of the best young players in the world and has won both collective and individual awards. Ansu with Football club Barcelona has won Copa Del Rey: 2020-21. Individually he has won UEFA La Liga Revelation Team of the Year in 2019–20, La Liga Player of the Month in 2020, IFFHS Men's World Youth (U20) Team in 2020 and also Goal.com NxGn in 2021.
Also Read: Frenkie De Jong | Best Midfielders of the present times
What is Ansu Fati salary?
Ansu signed a new contract with Barcelona until 2027 in October 2021, with a $1.16 billion release clause. It was due to his outstanding performances in previous seasons. The contract for Ansu Fati increased his annual salary to 2.6 million Dollars
What is the injury of Ansu Fati?
The young forward was most recently sidelined with a left hamstring injury since January, before making his return in the final weeks of the 2021/22 campaign.