Dev Adhikari | The journey of becoming 'Dev' from 'Deepak'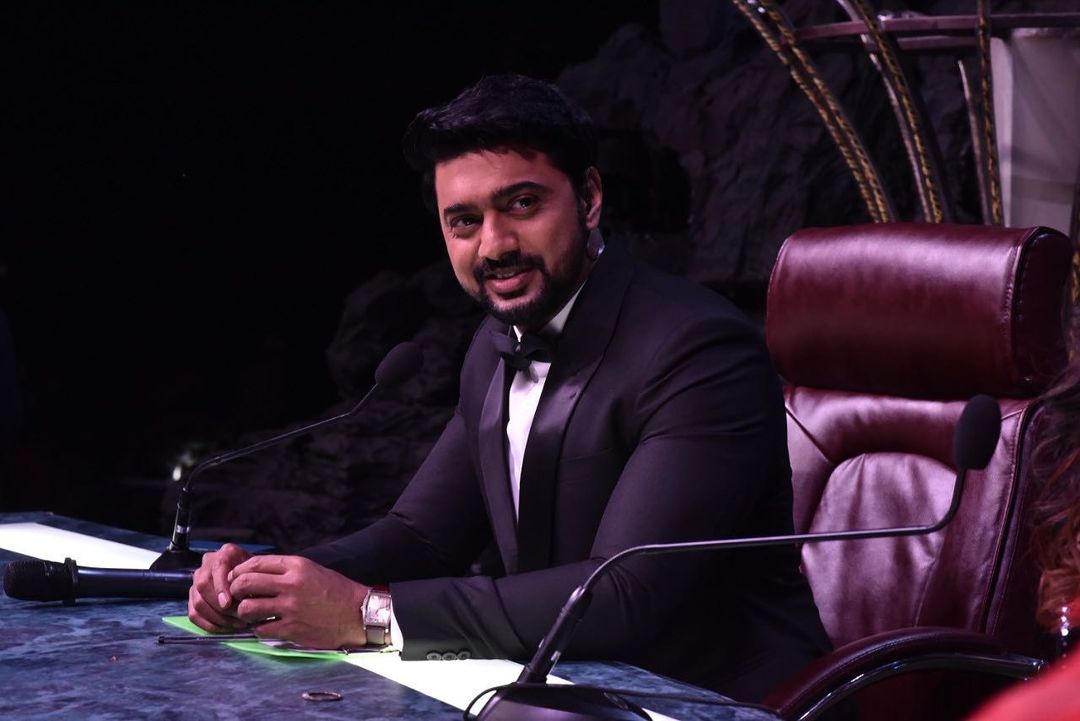 Dev Adhikari is an Indian actor, producer and Member of Parliament. He primarily works in the Bengali film industry, he is one of the biggest superstar and highest-paid actors in Bengal. He also has his own production house 'Dev Entertainment Ventures.
Personal Life
Deepak Adhikari well known as Dev Adhikari was born on 25th December 1982 in Keshpur, West Bengal, India. He was born to Gurudas Adhikari and Mousumi Adikari, he also has a sister, Deepali Adhikari. Later they moved to Bombay, now Mumbai.
His father had a food catering service in Mumbai, they used to provide catering service in the Bollywood film industry. Deepak completed his schooling at Purushottam High school, Bandra. He further did a Diploma in Computer Engineering from Bharatiya Vidyapeeth University, Pune. He also did a diploma in acting later.
Dev used to accompany his father in the shooting sets of famous directors and actors. He also used to help his father, by doing dishes, serving food, managing on his behalf, etc.
After his graduation, Dev returned to Mumbai, and joined Abbas-Mustan's 'Tarzaan, the wonder car' as an observer.
Dev is rumoured to be dating Indian actor and model Rukmini Model. He also has a tattoo on his right hand saying 'Rukmini'. Before that, he was rumoured to be dating Subhashree Ganguly, another co-actor, but according to rumours, they broke up in 2013.
Career
Dev Adhikari made his debut in the Bengali film industry in 2005 with the film 'Agnisapath' alongside Rachana Banerjee. The film did not perform well and was a flop. His next film 'I Love You' was a great success and it performed very well at the box office. Although his film was successful, he did not have work for more than 1 year. He went back to Mumbai and learned dance and got his training from Aejaz Gulab. He made his comeback in 2008 and did multiple movies and each of them was loved by the audience, he even did many special appearances.
In 2011, his movie 'Paglu' was released and like all his other movies the audience really loved the film and it was successful at the box office. Dev learned martial arts and even performed a bike chase scene.
He even sang two songs for his film 'Khoka Chalu Cheez' in 2012 and 'Dekho Dekho Chaamp' 2017.
In between he did many films, Dev's films 'Chander Pahar' and 'Amazon Obhijaan' are the second-highest and first grossing movies in Bengali film Industry.
In 2016, Dev started his production house 'Dev Entertainment Ventures.
He appeared in many TV reality shows both as a guest and as a Participant.
Apart from that he also mentored 'Dance Bangla Dance' replacing Mithun Chakraborty and also judged another dance reality show in 2021 along with Mithun Chakraborty.
Politics
In 2014, Dev as a Trinamool Congress candidate for Ghatal Constituency won Lok Sabha Election. He even gave a speech in Bengali at the parliament regarding the Ghatal Master Plan.
Awards and Nominations
Dev has received 3 Anandalok awards, 3 Star Jalsa Entertainment awards, 5 Tele cine awards, 3 Kalakar awards, 2 Filmfare awards east, and NABC International Bengali Film Award in the year 2017 for the film 'Zulfiqar'. Apart from that he also won many more awards. In total, he has won a total of 32 awards and 7 nominations in his name.
Also Read : Rukmini Maitra | The Actress ruling hearts both in Tollywood and Bollywood
Are Dev and Rukmini married?
No, but they are rumoured to be dating.