Dhirubhai Ambani: The success story of India's richest man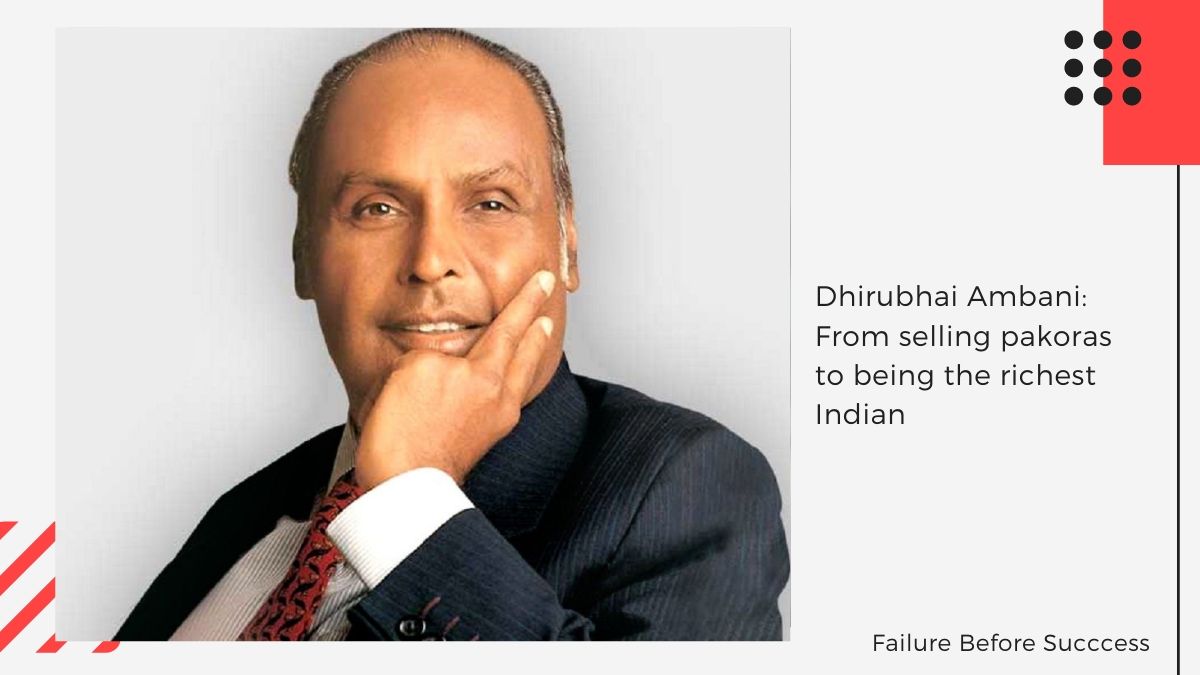 Every Indian must have heard the name of the Ambani family, the wealthiest and most influential family in India. Mukesh Ambani and Anil Ambani are the owners of the Reliance Group of Industries. The foundation of Reliance Industries was laid by their late father, Dhirubhai Ambani. Let us know about the success story of Dhirubhai Ambani, the man behind India's most valuable company.
Early life of Dhirubhai Ambani
Dhirajlal Hirachand Ambani was born on December 28, 1932, in Chorwad, Gujarat. He was born into a humble family to a school teacher father. He knew the importance of money since his childhood. Ambani had seen his parents struggle to make the two ends meet. So left his studies after high school. Later he used to sell pakoras to supplement his father's income.
Business-minded since childhood
With help from his brother, he moved to Aden in Yemen at the age of 16. There he worked as a petrol pump attendant and later as a clerk at A. Besse & Co, the largest transcontinental trading firm east of Suez. Because of his highly practical and resourceful mind, he got promoted to the post of Supervisor. There he learned skills like trading and accounting. After saving some money, he came to Mumbai to set up his own business because he was highly ambitious.
Reliance Group of Industries
He set up Reliance Commercial Corporation in the late 1950s. His first office was a 350 square feet room with a table and three chairs. He started by trading in spices. His strategy was to offer high-quality goods at fewer profits than his competitors. Following this made his business successful. However, he knew that eventually, his growth would become stagnant. Thus he expanded his business in various fields. Ambani then turned his attention to synthetic textiles. Reliance's first textile mill opened in 1966. Although his products were of good quality, traders refused to buy them at the beginning. However, this did not deter him. He got on the streets to sell his textiles directly to the retail market. Such was his determination. Soon his brand of garments, Vimal, became renowned in the whole world. Continuing to diversify his business, he set up his business in Petrochemicals, Plastics, Power generation, Communication, etc.
Present
Today Reliance is one of the most profitable companies in India. At the time of his death in 2002, Dhirubhai Ambani was the richest man in India. After his death, his sons took over his business. Reliance is India's largest exporter.
Dhirubhai's story teaches that professional education is not necessary for success. He achieved so much that a man, even with proper knowledge, might fail to make. It is only possible with hard work, dedication, and a never-say-die attitude. He was known to be a shrewd businessman who was not afraid of taking any risks. However, he took carefully calculated risks. That is why young entrepreneurs still look up to him as inspiration.
What is Dhirubhai Ambani's net worth?