Doja Cat | Success Story of the Ground-Breaking American Rapper
Doja Cat is an American singer and rapper. She was born on 21 October 1995 in California, United States. Her birth name is Amala Ratna Zandile Dlamini, and she later changed it to her stage name 'Doja Cat.' She rose to fame by creating songs and music videos that went viral on social media applications like Tik Tok. She is also well-versed in the internet and famed for her absurdly humorous personality and online presence. Doja has also been nominated for the Grammy awards eleven times.
Early Life
Doja Cat was born on 21 October 1995 in Los Angeles, California, United States of America. Her mother, Deborah Sawyer, is a Jewish-American graphic designer, and her father, Dumisani Dlamini, is a South African performer of Zulu descent.
Doja spent significantly less time with her father, who was too busy on tour to be with her. At a young age, she moved to Rye, New York, to live with her maternal grandmother for five years. At the age of eight, they both moved to the Sai Anantam Asharam, a commune in the mountains of Santa Monica, where they practiced Hinduism for four years. Doja Cat also learned Bharatnatyam during her time in the ashram.
As soon as she joined high school, she got an epiphany that studying was not something she wanted to do. Doja realized that music and dance was her real passion, and she wanted to follow that.
Career Beginnings
Doja Cat began her musical career in LA's underground hip-hop scene by performing at gigs and parties. It helped her in connecting with other rappers. In 2012, she uploaded her song So High on her SoundCloud account. The song got the attention of Kemosabe Records, an imprint of RCA records, and she was signed there in March 2014.
In August 2014, Doja Cat's debut EP Purrr! came out. So High was the lead single from the EP. After the release, she suffered from writer's block and could not write any songs. It also leads to her label not focusing on her too much.
Come Back After Hiatus
Roll With Us was Doja Cat's first release after four years of hiatus. The song came out in February 2018. In March, Go To Town came out as the lead single from her upcoming debut studio album. The same month, Candy came out as the second single and became a sleeper hit after "dance challenge" on Tik Tok.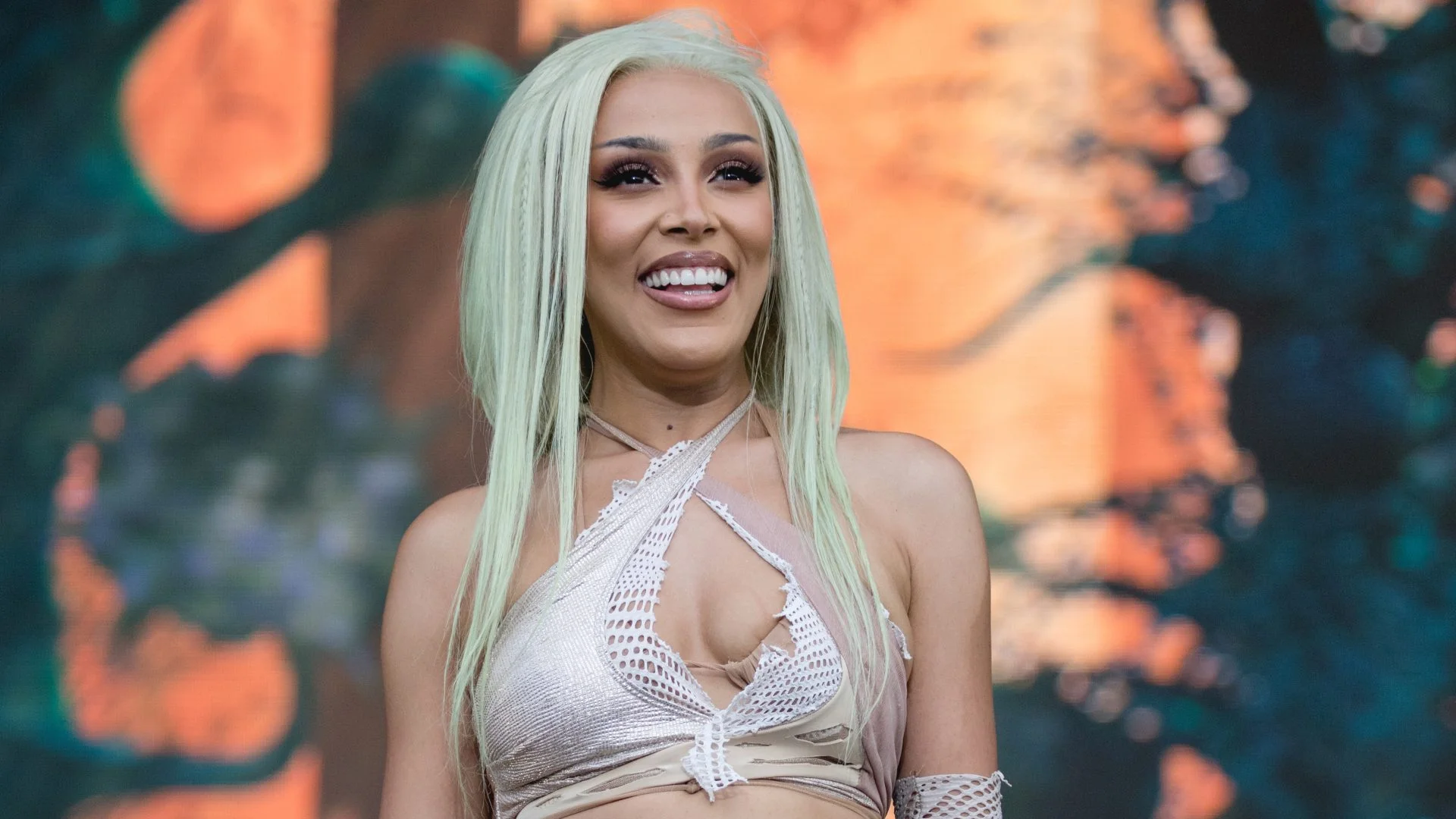 Doja Cat's debut album, Amala, came out on 30 March 2018. The album was a failure and did not get noticed by any critics. It also failed to get into any charts. Doja expressed her fury towards her label, saying that her label was not representing her enough and the album was not a "finished album."
Hot Pink
Doja Cat's second album Hot Pink came out on 7 November 2019. The album was a huge commercial success and achieved what her debut album was unable to. Hot Pink peaked on the charts and was noticed by the critics. Some of its songs also went viral on Tik Tok.
In March 2020, Doja was ready to go on Hot Pink Tour, but it got delayed due to the COVID-19 pandemic. She won the Push Best New Artist award at the 2020 MTV Video Music Awards, where she also performed a medley of the songs Say So and Like That.
Rolling Stones ranked Doja Cat at number one on their list of biggest breakthrough artists of 2020. She was also the fourth-most Googles musician of 2020.
Global Success With Planet Her
Doja Cat revealed the title of her third studio album, Planet Her, in an interview in March 2021. Need To Know came out as the lead single from the album on 11 June 2021. She officially announced the release of Planet Her and revealed its tracklist and album art via social media a few hours before the release of Need to Know.
The album earned many positive reviews, reached number two on the Billboard 200, and remained there for the next two weeks.
Also Read:Nicki Minaj | Success Story of the "Queen of Rap"
Is Doja Cat in a relationship?
The only public relationship Doja Cat's had since becoming famous is the one she shared with Johnny Utah. He's also known as JAWNY, and just like Doja, he's also a musician. The two linked up in 2019 for the first time and stayed together until February 2020.
How old is Doja Cat?
Doja Cat is 26 years old, as of 2021.