Fabindia | Largest Indian traditional crafts and hand-loomed brand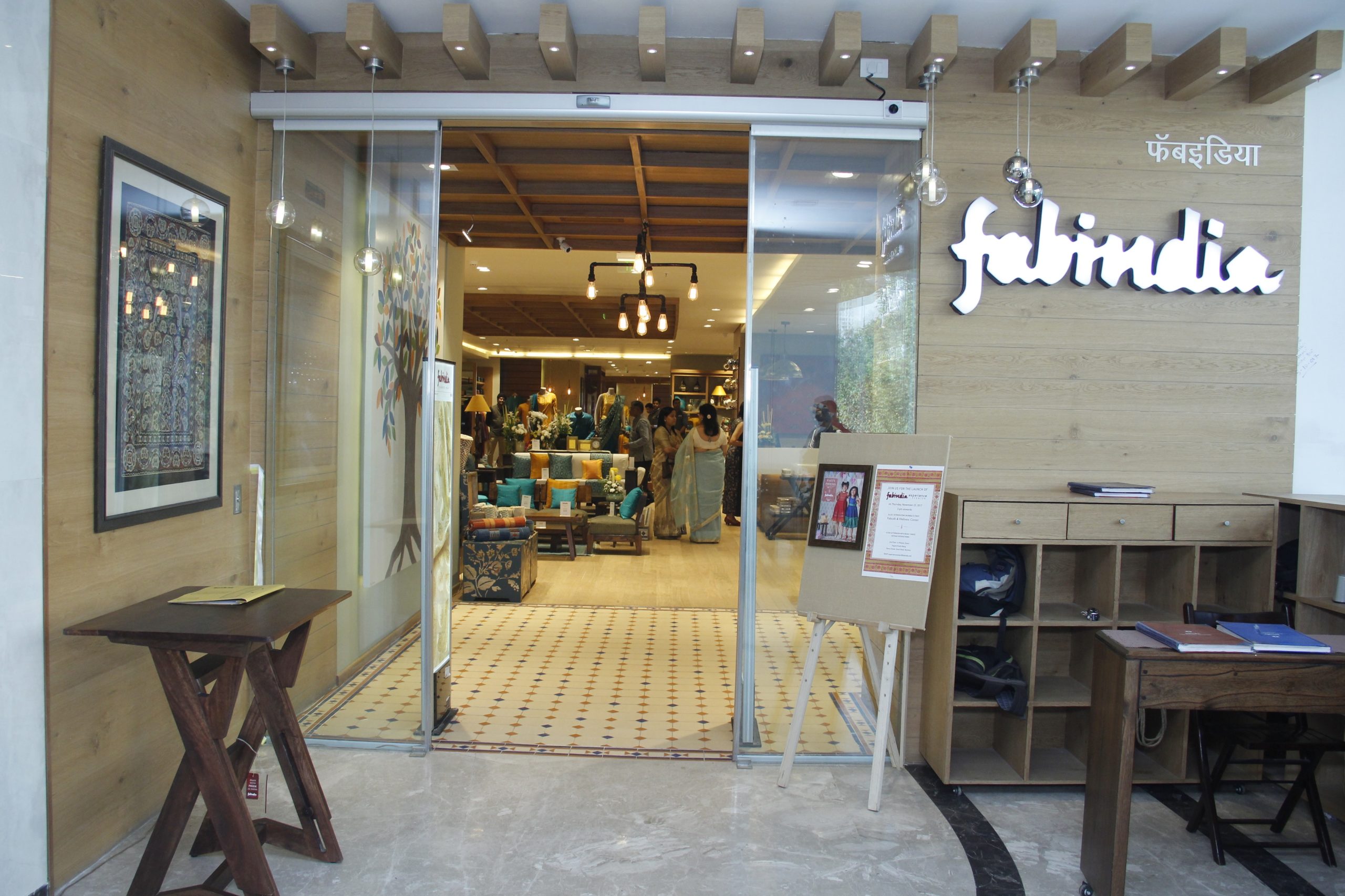 Unity in diversity is India's main motto and every Indian follows in that same manner in all aspects. So the millennials nowadays running behind the fashion and diversified options in lifestyle having much fashion aren't enough. With that seeking a line as an old is gold people are going for handcrafted designer products. As India is famous for handloom and artisans with quality design. Fabindia since the 80s has become the largest private platform for traditional craft. A journey that crossed many hurdles in bringing up and preserving India's tradition in cloth fashion.
Start of Fabindia
Fabindia started as a showcase market for the Indian diverse crafts with the hand-based process. Established as an export business in home furnishings in 1960 adjoining small rooms. Started by John Bissell an American working for the Ford Foundation, in New Delhi. Over 16 years of serving in the furnishing field started with domestic retail started in Greater Kailash, New Delhi.
Bissell left a position at Macy's, New York, and shifted to India in 1958 and started educating Indian villagers in the making of goods for export. To expose the Indian craft and handloom textiles art to the world and also did a great investment in employment to artisans. It started distribution in the United States, supplying products. And traveling across craft-based villages and towns, meeting weavers and entrepreneurs, and precision on weights in handloom yardage.
A small Business earned revenue around 20lakh within a few years. Further family members and associates, and suppliers are joined as shareholders. Which forced him to open Fabindia retail store in Greater Kailash, N-Block market in New Delhi, in 1976, which remains its register office.
Fabindia growth
From designer wear to ready-to-wear garments, including churidar-kurta suits for women and men's shirts. With the best quality, finely finished edges hand-made shawls which made a fashionable trend towards growing as a brand With affordable.
Later due to Bissell's illness in 1998, tasks taken up by William were shifting Fabindia's focus to the domestic market. Soon the retail business took over export by 2000 it has become famous with 111 retail outlets within the country and 6 abroad.
From the textile industry, it expanded product development in various fields such as non-textile range in 2000, and organic foods in 2004. Followed by personal care products in 2006, and finally, it launched its range of Handcrafted jewelry in 2008.
With the expansion in products, it also diversified with stores around different places in India. Multiple and larger stores in metros like Mumbai, Chennai, Delhi, Vadodara, Dehradun, Coimbatore, and Bhubaneswar, Durgapur.
In 2005, Fabindia became a founder-member of the All India Artisans and Craft Workers Welfare Association. Further, it launched Fabels a western wear brand in 2014.
John Bissell – Founder
A resident of Hartford who grew up listening to stories from his father about India during World War II. And thus grew his love for India as well and helped Indian handloom textiles start a traditional artisan store. Later he met Bimla Nanda, who was serving the then United States Ambassadors to India, each other married and continued serving India with Fabindia.
With a $20,000 startup amount, he set up a small Indian handloom textile industry. A lot of transformation bought success along with many hurdles but managed in a smooth way to grow bigger.
In 1998, John Bissell at the age of 66 passed away, leaving behind a legacy and his wisdom to his son William.
Acknowledgments
| | |
| --- | --- |
| Year | Awards |
| 2004 | 'Best Retail Brand' Award – Economic Times |
| 2008 | Designated as one of India's top marketers by Business Today magazine |
| 2009 | Featured as an example of Game-Changers by Business Week magazine |
| 2010 | Excellence in Supply Chain Management – TIE Retail Innovation Award |
| 2010 | One of the Most Innovative Models – Recognized by Monitor- Business Today survey led across industries |
| 2011 | Rated amongst "India's best companies to work for" – Economic Times |
| 2011 | Rated amongst "India's best companies to work for" – Economic Times |
Inspiration with future plan
Fabindia Overseas is planning to raise $1 billion through an IPO. Till it raised a total of $14.6 million, all Fabindia supports Indian education and established "The Fabindia School" in 1992 in Bali, in the Pali district of Rajasthan. Now also it is a co-educational, senior secondary school with 600 students including 40% girls. Further, it also started to provide a scholarship under Fabindia's founder name "The John Bissell Scholars Fund". From endeavoring retail stores and helping employers to provide an education to Indians. Fabindia company has created sustainable livelihoods in the rural sector.
Is Fabindia a private company?
Fabindia is one of the largest private platforms in India for the sale of handicraft goods and deals in clothing, accessories, home furnishing, beauty, and organic food products.
What is the Fabindia networth?
Fabindia's the 58-year-old firm, popular for selling ethnic products sourced mostly from rural areas, posted a 2% rise in sales from the previous year to Rs1,060 crore on a standalone basis.