Gerber Product Company| Successful leading baby products manufacturer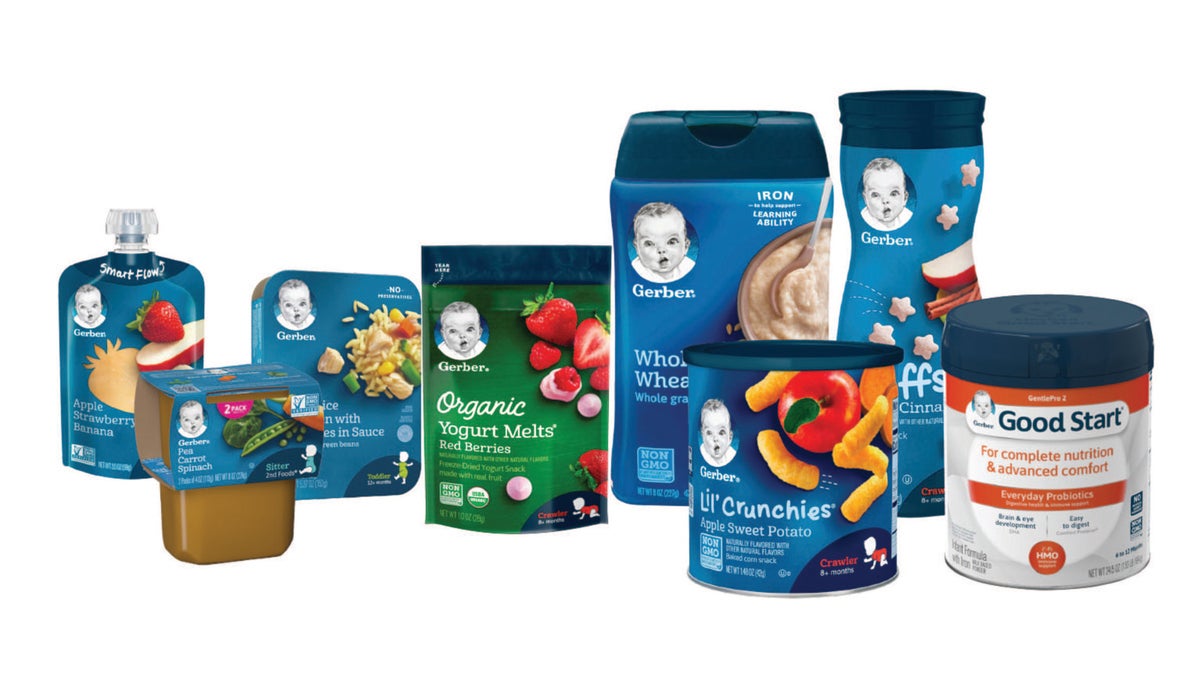 Parenting is a big task; raising a child with the proper nutrition is tough to take time away from work to enjoy this milestone in their lives. And they are missing out on a once-in-a-lifetime opportunity to bond with their child. With all these efforts, people have become restless and struggling to find the right product for their babies. Coming to babies' nutrition along with health and hygiene is also essential. So first commercial successful baby products dominated in the market by Gerber with a solid reputation in the food industry. How do Gerber products become as popular and profitable abroad from home to market?
Gerber product company startup
Daniel Frank Gerber was formerly the founder of the Fremont Canning Company, which manufactures canned fruits and vegetables. Daniel to make mothers live in feeding their infants with getting stained while cooking recipes for the babies. On suggestion from his wife, Dorthy, he undertook extensive preliminary research. And they were testing the products, contacting nutrition experts, distributing thousands of samples, and conducting follow-up market reviews. Successfully introduced the baby food line in 1928. The base with careful attention to each detail and implementation of professionalism is the foundation for the present business.

Initially launched a few products: beef vegetable soup, strained peas, prunes, carrots, and spinach. And for publicity, Daniel ran campaigns with an offer on price, which was time-saving with excessive marketing and led to the product's popularity. Campaigns resulted in national distribution within six months and first-year sales of 590,000 cans, with gross revenues of $345,000.
Gerber product diversification
In the early '20s, he introduced new products in produce juices, and in 1999, he established skincare products for babies. With the advancement in baby toys and other clothes, he started plastic tubs for vegetables and some fruits. In comparison, other products are sold in glass containers.
In 1948 they produced a new round of products which sold millions of cans daily. Hence the trademark Babies are our business, our only business. Further in a row, they developed products in Asheville, North Carolina; Rochester, New York; and Niagara Falls, Ontario. During Daniel Gerber's death, the company boasted the world's largest baby-food manufacturer, with sales of $278 million.
With much diversification, Gerber first merged with Sandoz Laboratories in 1994. Further down the years' companies merged to make the largest pharmaceutical companies in the world when Sandoz merged with CIBA-Geigy to form Novartis. Finally, in 2007, Nestlé bought a Gerber for $5.5million.
Gerber product baby and Lead
A portrait of Gerber baby featured prominently on all Gerber product packaging Ann Turner Cook. The logo also helped increase revenue as it resembles smiley and "cute" as the Gerber baby. As a major food company, Gerber resulted in a 46 percent improvement in earnings from 1987 to 1988. Gerber's sales derived from this still largely untapped market.
Awards and conclusion
Two Gerber products won in their respective categories for the fourth year of the Canadian Family Food Awards.
Once after the merger, Nestlé and Gerber are improving infant and child nutrition through innovation backed by solid research. Encouraging the building of healthy eating habits for children supports healthy growth and development. Gerber offers this unique stage-based system with specific products. To increase feeding and nutrition guidance, tools, and services.
What is Gerber Products Company net worth?
Gerber Products Company net worth 61.9 Million.
What are Gerber products?
Gerber Products Company is a purveyor of baby food and baby products.