Halsey | Success Story of the 'Without Me' singer
Halsey is an American singer and songwriter. Her success story is about letting go of the bad memories and starting afresh. Many of her songs have made it to the Billboard top hit lists. Every happy story has got a backstory & in Halsey's case, it's much more than a backstory. Her life has gone through numerous ups and downs; some things have scared her so much that she almost gave up her life. But we all know the darkness doesn't stay for long for people who are ready to fight back.
Early Life
On 29th September 1994, Ashley Nicolette Frangipane was born in Edison, New Jersey, USA. Her mom and dad dropped out of college when she was going to be born. Halsey has two siblings too. She has been into music since her childhood; she played violin and cello. Later she switched to guitar at the age of 14. Her parents didn't have stable jobs, making them frequently move from one city to another.
Halsey was bullied at school, which was very traumatic for her. She even tried to take her own life, but she was hospitalized and saved at the correct time. Halsey fell in love with a man 24 years old when she was just 17; he lived on Halsey Street in Brooklyn, New York. She took her stage name for this memory of her life. She describes Halsey as her alter ego.
Halsey got into Rhode Island School of Design, but she chose to complete her studies at the community college due to monetary problems. Later she dropped out of college and left her mom & dad's house due to some thought differences. Life after this incident became really hard for Halsey. Sometimes she lived with her maternal grandmother while sometimes in the basement with stoners.
In an interview, she said, "I remember one time I had $9 in my bank account, and bought a four-pack of Red Bull and used it to stay up overnight over the course of two or three days because it was less dangerous not to sleep than it was to sleep somewhere random and maybe get raped or kidnapped."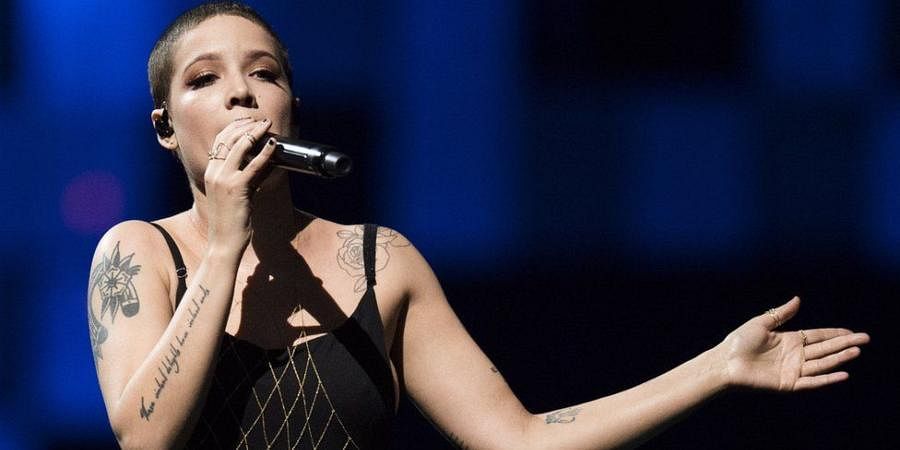 Career
Halsey started writing songs when she was 17 and posted videos on YouTube and Kik. She became famous for her cover of Taylor Swift's song "I Knew You Were Trouble." Her way got clearer and clearer as people started applauding her for her talent.
Halsey met a musician at a party, and they immediately clicked on. They decided to record a song together named "Ghost," and it was a hit. After this success, numerous labels started calling her up for contracts and events. She joined Astralwerks label and her career shooter up.
According to Halsey, music was a form of therapy for her. It was a kind of "confessional approach" to her past injuries. A report by Billboard claimed that Halsey had sold over 1 million albums in the US. She has released four studio albums, one live album, 13 extended plays, 24 singles, and 35 music videos.
Discography
| | |
| --- | --- |
| Year | Album |
| 2015 | Badlands |
| 2017 | Hopeless Fountain Kingdom |
| 2020 | Manic |
| 2021 | If I Can't Have Love, I Want Power |
Lessons to Learn
Once Halsey said, "Stop comparing yourself to others. You can be the most beautiful rose, and some jerk will still say they prefer daisies." People who compare you to others can never be benevolent. There can be a hundred people who will let you down, but only a few people will help you out. No trauma is bigger than you; everything in the world can be defeated if you believe in yourself. That's the hardest thing to do, but once achieved, you become unstoppable. Trust yourself and trust the process; everything will mold itself in favor of you.
Also Read: Rihanna | Success Story of the bad girl RiRi
Is Halsey married?
No, Halsey is not married yet.
What is Halsey's baby name?
Halsey's baby's name is Ender Ridley Aydin.