James Dyson | The man who used failures to drive his success story
James Dyson is a British inventor, industrial designer, farmer and billionaire entrepreneur who founded Dyson Ltd. he was a firm believer in failures and used all his failures as stepping stones towards his success. He walked past all the struggles and hurdles with utmost confidence. He believes failures to be an essential part of his success. His success story is an inspiration to people to strive hard to reach your goals. He personifies hard work and persistence. He paved way to his success with his determination and undeterred self confidence.
James Dyson's early failures :
James Dyson was born on May 2, 1947, Cromer, Norfolk, England. He attended the prestigious Gresham's schools in rural Holt, North Norfolk. He graduated from here and then he went to London, where he attended the Byam Shaw School of Art for a year. Following this he also studied furniture and interior design at the Royal College of Art. From the initial stages of life, James Dyson faced a lot of failures and rejections. But he was very determined to achieve something big in life.
James Dyson has built his empire over the years but initially things weren't easy. Ironically household products never fell into his interest range. It was by chance that he landed there. With very little money, Dyson himself did all the renovation works and this changed his life. He ended up reinvention the wheel barrow when he found it less functional. James did changes on the wheel–substituting a ball instead—and, after a few other improvements and as a result the Ballbarrow was born. He decided to sell this and set up a business around it.
Initially James Dyson tried selling directly to home and garden stores, but no one wanted it, so he set up a mail order company and sold the Ballbarrows directly to customers. While initially it was great success but with time there was a fall and the company was drowning in high interest debt. This was a major failure but Dyson wasn't ready to give up easily.
Dyson set his sights on finding a distributor in the United States, where he hoped that the alternative wheelbarrow market was large enough to pull the company out of debt. But his sales manager backstabbed him and stole the Ballbarrow design and sold it to Glassco plastics company. Dyson was hugely hurt and he went ahead to fight for his invention, and spent years and hundreds of thousands of dollars fighting patent lawsuits. But unfortunately he lost, and the company sank even further into debt.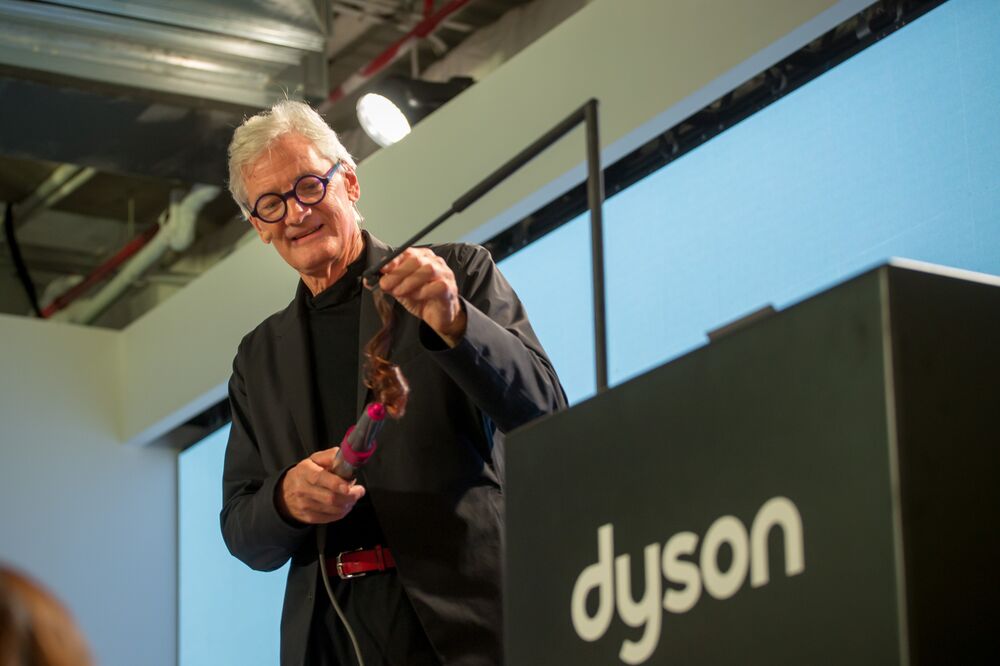 While everybody lost faith in James Dyson, he wasn't ready to quit yet. He was shattered, depressed, and deep in personal debt, but not out of ideas. This was his greatest assets. He set ahead to start from scratch all over again. Next the vacuum cleaner came into picture. He came up with a solution and went ahead to present it. But he was rejected by several people. It took him three excruciatingly long years and 5,127 prototypes. But he never gave up in life. He was determined to accomplish something great in life. Despite repeatedly failing, his sheer confidence was a very much his asset. He learnt a lot from his failures and this paved way to his success. Similarly he launched the wildly-popular Dyson brand of products. With his perseverance and hard work he has paved way to his success story.
Life lessons from James Dyson's life :
James Dyson has taught us about perseverance and innovation. Never give up after a failure. Embrace and encourage failure. Never let the fear of failure take over your confidence. Each mistake saves you time in the future. Be ready to take risks. He used his failure as the driving force to success. Success is not too far when your passionate and confident. Keep working hard and learn from your failures, go ahead to pave you way to you success.
Also Read : Jon Hamm | The success story of a passionate actor
What is James Dyson best known for?
He is best known as the inventor of the dual cyclone bagless vacuum cleaner, which works on the principle of cyclonic separation.
Is Dyson a billionaire?
Dyson's personal net worth range from around $10 billion to as high as $29 billion.
Who is James Dysons wife?