Kaushik Ganguly | Success of Bengal's one of the most successful director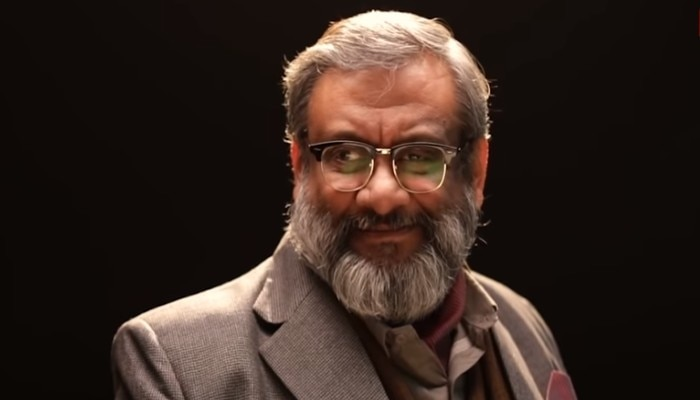 Kaushik Ganguly is an Indian director, screenwriter, and actor in Bengali cinema. He has won multiple national awards for his direction as well as acting.
Personal Life
Kaushik Ganguly was born on 4th August 1968 in Kolkata, West Bengal, India. Kaushik was born in a Hindu Bengali family in Kolkata. He is the son of a famous Indian instrumentalist from the city of Calcutta who played the Hawaiian electric guitar, Sunil Ganguly. He attended Ramakrishna Mission Vidyalaya, Narendrapur, and later Jadavpur University where he worked on a degree in Bengali literature. When he was in his university he started doing theatre where he met his wife Churni Ganguly. Initially, Ganguly began working as a screenwriter for Tollywood films. In the year 1987, he directed telefilms for ETV Bangla named Ushnatar Janye, Ulka, and Atithi. These telefilms incorporated elements that deal with a lesbian relationship, which was not been depicted in Bengali television productions before. Kaushik and Churni also have a son named Ujaan Ganguly who is currently pursuing his second master's in London, United Kingdom.
Career
Ganguly started his career as a teacher. For five years, he was with St James, Kolkata and for the next three years, he taught at St Xavier's, Kolkata. But he always wanted to be a director, an actor, and a scriptwriter. In 1987, he made his entry into Tollywood as a scriptwriter. For a long, he was doing a balancing act, but after a point, he felt he was not doing justice to either, so he left teaching and opted for Direction.
In 2004 Ganguly directed his first feature film Waarish starring Debashree Roy and Sabyasachi Chakrabarty. It was a commercial failure. But he continued in cinema with Shunyo E Buke (2005) starring Kaushik Sen, Tota Roy Chowdhury, and Churni Ganguly. His 2009 directional venture was a low-budget comedy titled Brake Fail which derived its inspiration from the films of Hrishikesh Mukherjee. The Jackpot was his next release featuring Hiran and Koel Mallick which performed quite well at the box office. His 2012 film Shobdo explores the life of a Foley artist who produces sounds for a living and finds his life inextricably intertwined with them. Apart from direction and screenplay he has also worked as an actor for several flicks like Chalo Let's Go, Antaheen, Laptop, Shabdo, Hawa Bodol, Chaya Manush, and many more.
Awards and Honors
Kaushik Ganguly received multiple awards for his role in various films. In the year 2012, his film Shabdo won the 60th National Film Awards for Best Feature Film in Bengali. He received the best director for Apur Panchali at the International Film Festival of India in 2013. In 2014 his film Shabdo won Best Film Critic's Choice for Shabdoin Filmfare Awards East. He won National Film Award for Best Film on Other Social Issues for the film. In 2017 his film Bishorjon won Best Feature Film in Bengali at 64th National Film Awards. In the year 2018, his film Na garkirtan won Special Jury Award (feature film) at the National film awards. And in 2021 his film Jyeshthoputro won Best Original Screenplay at the 67th National Film Awards.
Also Read: Srijit Mukherji | From an Economist to National Award-winning Director
What is the first movie of Kaushik Ganguly?
Kaushik Ganguly made his debut movie "Waarish" in the year 2004 with Sabyasachi Chakraborty and Debasree Roy.
What is the age of Kaushik Ganguly?
Kaushik Ganguly is 54, as of 2022.