La Senza | Success Story of the Canadian Fashion Retailer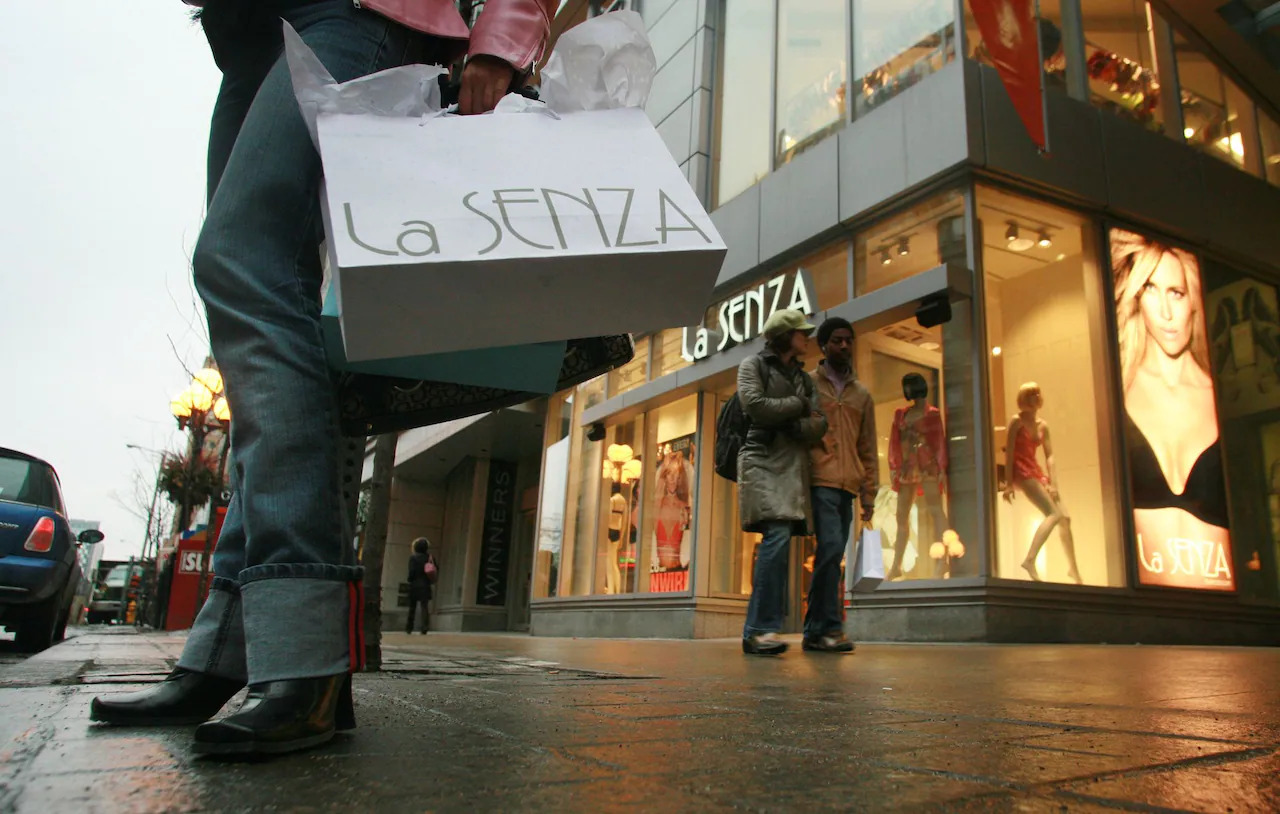 La Senza is one of the most prominent fashion retailers in Canada and the USA. Founded in 1990, La Senza sells a variety of women's lingerie, nightwear, daywear, loungewear, and accessories. The brand's stores are located in over 800 destinations worldwide. Lawrence Lewin established the lingerie firm in Canada with Irving Teitelbaum. The brand has dominated the world of women's apparel for over 30 years. In 2006, Bath & Body Works, the premium beauty products retailer, acquired La Senza and later sold it to Regent L.P., a private equity firm based in Beverly Hills, California, USA.
About
La Senza is a Canadian women's apparel brand famous for its premium quality lingerie and nightwear at affordable prices. Headquartered in Columbus, Ohio, USA, La Senza garnered considerable recognition among women during the 90s. A-list models and celebrities like Ginta Lapina, Deepika Padukone, Ileana D' Cruz, Sophie Anderton, Bianca Balti, Katrina Kaif, and Doutzen Kroes have endorsed the brand. The brand offers its customers a wide range of unique, elegant, and affordable apparel.
Founders
On the 20th of May 1944, Lawrence Lewin was born in the United Kingdom. He was an accountant by profession. Lawrence went to Montreal in the early 1970s while working with Honeywell Information Systems. For several years, he worked on a project with Air Canada. Later, during the mid-1970s, he got the opportunity to run an apparel store. While working in the clothing industry, Lawrence realized that he liked the business. Consequently, he decided to pursue a career in the apparel world. After being a part of the clothing industry for over ten years, Lawrence got a golden opportunity. In 1987, Irving Teitelbaum hired Lawrence Lewin as the vice-president of Suzy Shier.
At the time, Suzy Shier was a popular fashion retailer in Canada. It offered trendy and affordable apparel to the junior market. After garnering nationwide recognition, Irving decided to launch a separate lingerie store. With the help of Lawrence Lewin, Irving started working on the luxurious and affordable lingerie line. He named the brand "La Senza." Senza means "without" in Italian and "La" for a feminine appeal. The two wanted to showcase private-label designer lingerie in a boutique setup. While serving as the vice-president of Suzy Shier, Lawrence gained a considerable amount of experience. The knowledge helped him establish La Senza as Suzy Shier's new and superior subsidiary.
Initial Years of La Senza
In 1990, Lawrence and Irving established the first La Senza store in Ottawa's Place D' Orleans shopping center. Within two years of establishment, the brand grew exponentially. As a result, by the end of 1992, it had 35 outlets across Canada. Under Lawrence's leadership, the company started gaining international recognition. Soon, the brand opened six stores in Lawrence's home country, the United Kingdom. By 1996, there were 145 La Senza stores globally. The brand then decided to expand into the Asian and Middle Eastern markets. It started establishing its outlets in Saudi Arabia, Kuwait, and Russia. Simultaneously, La Senza's parent company, Suzy Shier, adopted La Senza's name and started working on a new concept of teenage wear.
Following Years
In 2006, Bath & Body Works, formerly known as L Brands, acquired La Senza. Bath & Body already owned the famous fashion brand Victoria's Secret. After the acquisition, the brand grew prominently in the United States. It opened several outlets in New Jersey, New York, Massachusetts, Illinois, and Indiana. However, the brand faced many ups and downs because of Suzy Shier's earlier conflicts with merchandising groups. But Bath & Body Works believed in the brand and expanded it aggressively across the USA. As a result, the luxury apparel brand made its presence in several regional malls across the States and became debt free.
Present
Presently, La Senza is an integral part of the womenswear industry. The brand manufactures some of its products in Kancheepuram, an ancient city in southern India. Most of its fabrics are imported from Spain and Italy. Since 2019, the company has operated under Regent L.P. With more than 2,000 employees and 130 company-owned stores; La Senza stands prominently in the lingerie world. The brand has outlets in the Middle East, South East Asia, Eastern Europe, and Northern Africa. Moreover, it never fails to provide its customers with premium quality apparel made with luxurious fabrics.
Also read: Bottega Veneta | Success Story of the Illustrious Fashion Label
Who is the CEO of La Senza?
Michele Cloutier is the CEO of La Senza. She has been serving as the Chief Executive Officer since 2011. The brand has seen significant growth in its revenue since Michele's arrival. Moreover, she looks after the impactful divisions of Victoria's Secrets and Bath & Body Works.
When was La Senza founded?
Lawrence Lewin and Irving Teitelbaum founded La Senza in 1990. The brand opened its first store in Ottawa's Place D' Orleans shopping center. Initially, it was launched as a new subsidiary of Irving's brand Suzy Shier.
Who owns La Senza?
California-based private equity firm Regent L.P. has owned La Senza since 2019. In 2006, Bath & Body Works (formerly known as L Brands) acquired La Senza.