Saikhom Mirabai Chanu | The success story of India's Olympic silver medallist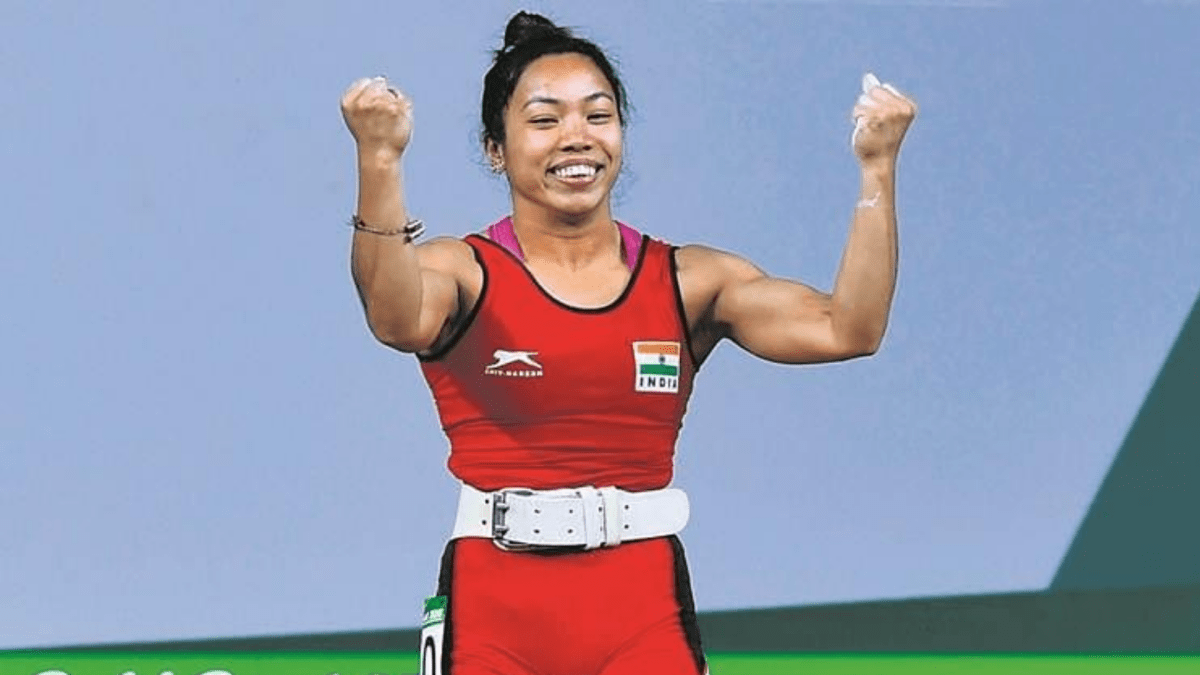 On 24th July 2021, Saikhom Mirabai Chanu won the Olympic silver medal in Women's 49 kg weightlifting and created history. She is the first Indian weightlifter to win a Silver Medal at the Olympics. But her journey to success was not easy. She has had her fair share of struggles in her life. Her success story is an inspiration to people all around the world.
Early life
Mirabai was born to a poor family in Nongpok Kakching village about 20 kilometres from the city of Imphal. She was the youngest among six siblings and would go to collect firewood from a nearby hill with her brother. One day, he was not able to lift a bundle of firewood on his head. But, Mira managed to lift it with much ease and walked back home, about two kilometres away. She was just 12 years old at that time. When she was five, Mirabai used to carry a bucket of water over her head, negotiating the steep inclines of the hilly region. That routine, along with fetching firewood, eventually turned out to be the substructure of her career.
Mirabai always has the passion to achieve big. She never put herself under pressure and stayed cool, no matter what situation was presented in front of her. When she was 14 years old. she was inspired by female weightlifter Kunjarani Devi, a seven-time silver medallist, to become a weightlifter and bring laurels to the country.
Struggles faced by Mirabai Chanu
To reach her school and training facilities as a child, Mirabai travelled 22 kilometres one way, often needed to change two buses. But, getting a job as a ticket inspector in Indian Railways was a blessing for her. Chanu managed to feed her family and also trained harder. While training, she used bamboo trunks as barbells to hone her technique and after six months switched to conventional tools. In 2014, she won the silver medal in the Commonwealth Games, her first international game.
During the Rio Olympics in 2016, Mirabai Chanu's dreams and hopes were destroyed in Rio after she failed to mark five of her six lifts as valid. She was really low after the Olympics. The failure almost became too much to take for Mirabai who was just 21 at the time. It took her a lot of time to get over the disappointment. Mirabai even thought of quitting the sport and stop training. The comments on social media, the criticism against her coach really hurt her. But, she was determined to do better next time. To overcome the failure at the Rio Olympics, Chanu left no stone unturned and worked on her technique. She even went for regular sessions with her psychologist.
Mirabai returned back with a bang and stunned the world by winning gold in the 2017 World Championships. She became the first Indian weightlifting champion in over 20 years. But, in the 2019 World Championships, Mirabai finished fourth but this time her confidence did not fall. She overcame failures in the past and knew her way out of disappointments. Finally, in the 2021 Olympics, all of her dreams came true and she won the silver medal.
Mirabai is an inspiration to people all around the world
In five years, Mirabai has gone from heartbreak at the Rio Olympics to almost quitting the sport to winning silver at the Tokyo Olympics. She discovered her talent for weightlifting at a young age and her sheer hard work helped her channel her talent to the highest level. From carrying firewood to carrying the hopes of a nation, Mirabai has shown the world that anything is possible if you believe in yourself.
Also read: Mary Kom | The Sucess Story Of 'The Queen Of Boxing'
How old is Mirabai Chanu?
What medal did she win at the 2020 Tokyo Olympics?