Naveen Kasturia | Success story of the actor of Aspirants
Naveen Kasturia is an Indian actor known for his works in The Viral Fever's Pitchers and Aspirants. He began his career working as a director on the film Jashnn. He also worked as an assistant director on the movies Love Sex Aur Dhoka and Shanghai. Naveen also starred in the lead role in the critically acclaimed film Sulemani Kedda. Naveen moved to Mumbai in 2008 and quit his daily 9-to-5 job to become a part of the film industry in India. Here's his success story.
Early life
Naveen was born in Otukpo, a small town in Nigeria. He moved back to India when he was a year old. He graduated with an engineering degree from NSIT in Delhi. After college, Naveen joined an analytics firm in Gurgaon in 2006. He worked at the firm for two years. In 2008, he moved to Mumbai to work with JP Morgan Chase.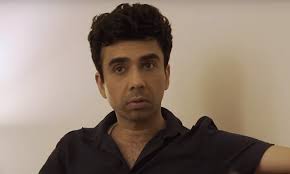 Naveen always wanted to become a filmmaker and eventually quit his job to follow his passion. He took a risk despite the possibility of a bad result. Also, he believed in himself and followed his dreams. 
Naveen Kasturia's career in the film industry
After graduating from college, Naveen Kasturia continued doing theatre and participating in various plays. Later in 2007, Naveen and his friends started a theatre company called Right Click Entertainment. He wrote and directed his first play, 'Khel Khel Mein,' which sold out and went houseful.
After quitting his job, Naveen worked as an assistant director on the film Jashnn. One day, he met Dibakar Banerjee as he wanted to work under him as an associate director. Banerjee asked him to work in his coke commercial, and Naveen bagged his first television commercial. Since then, he has worked in various advertisements for Vodafone, Mahindra, Marathe Jewellers, Tapzo app, True Value, and many more.
Later, he assisted DIbakar Banerjee on Love, Sex Aur Dhoka and Shanghai. He also worked with Academy award-winning director Danis Tanović on an international film called Tigers. 2011 was the turning point of Naveen's career. Amit Masurkar offered him a role in his movie called Sulemani Keeda. The movie was released in 2014 and won many critical acclaims from the film critics and the audience. 
Naveen Kasturia and web series
In 2015, Naveen starred in TVF's The Pitchers. The plot revolves around the lives of four friends, Naveen, Jitu, Yogi, and Mandal, who quit their jobs to develop their own start-up company. Also, the show received praises from the internet audience and acquired a cult status. It is considered India's first hit web series.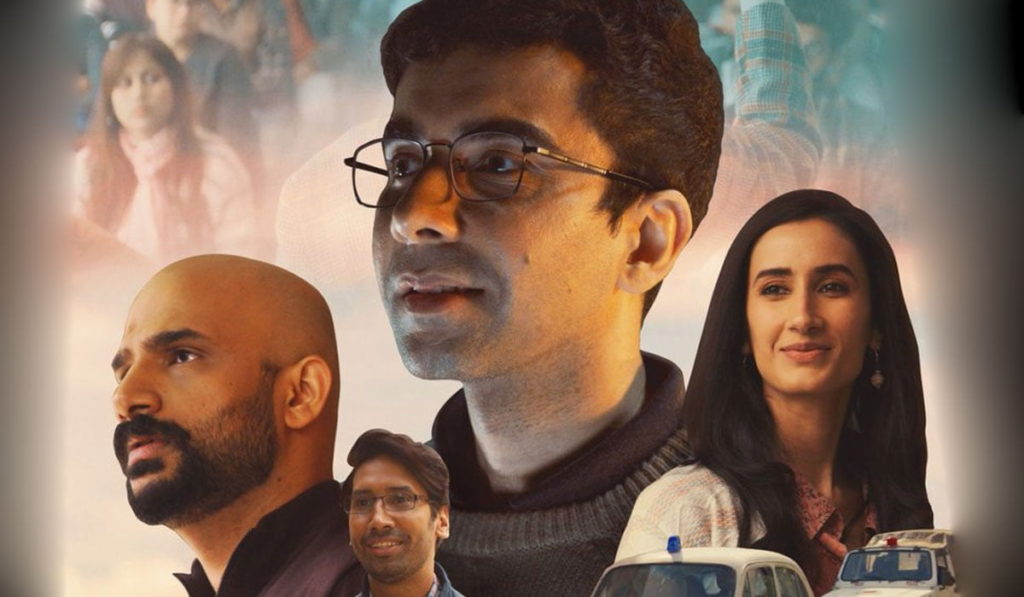 Later in 2021, Naveen starred in another TVF show called Aspirants. The story follows three friends, Abhilash, Guri, and SK, preparing for the UPSC exam. Talking about Aspirants, Naveen said, "Aspirants has been most satisfying because, for the first time, I've felt entirely in control of my character, which allows you also to experiment. It's a sign that you've made progress." Recently, he played the role of Dhruv in Kota Factory season 2. 
Naveen Kasturia came to Mumbai to live a simple life but changed it and followed his dreams. Taking a risk to achieve a goal requires courage to face the fear of uncertainty. No matter the outcome, either way, we grow through the process and become more resilient and confident. Building those skills helps in taking more risks and improves the chances of achieving future goals. 
Also read: Renuka Aradhya | The rags-to-riches success story of this incredible entrepreneur
When was The Pitchers released?