Nicole Kidman | Success Story of the Iconic Actress
Nicole Kidman is an Australian-American actor and film producer. Born in Honolulu, Hawaii, Nicole is one of the most prominent stars in Hollywood. She has been a part of the entertainment industry for almost four decades. Nicole is one of the wealthiest and highest-paid actresses. She has starred in successful movies like Far and Away, Batman Forever, Eyes Wide Shut, Lion, and The Hours. Nicole has achieved several prestigious accolades like the Academy Award, Golden Globe Award, and Primetime Emmy Award for her memorable performances.
About
Nicole Kidman started her acting career in 1983. She rose to fame during the 90s with various blockbuster movies. Time has included Nicole in its 100 most influential people list. The film fraternity considers Nicole one of the greatest artists. In her career, she has worked with iconic stars like Meryl Streep, Julianne Moore, Tom Cruise, Joaquin Phoenix, Bruce Willis, Michael Keaton, George Clooney, Sandra Bullock, Jude Law, and Daniel Craige. Nicole is famous for her practical and versatile acting skills. She has starred in blockbuster movies and portrayed significant roles throughout her career.
Early Life
On the 20th of June 1967, Nicole Mary Kidman was born in Honolulu, Hawaii, USA. Her father, Antony Kidman, was a clinical psychologist, biochemist, and author. In contrast, her mother, Janelle Ann Kidman, worked as a nursing instructor. She was also a member of WEL (a feminist, not-for-profit, self-funded group). Nicole's mother often edited Antony's books. Antony and Janelle come of Australian descent. At the time of Nicole's birth, they were staying in the States on student visas. Later, they moved from Hawaii to Washington, D.C. At the time, Nicole was one year old. The family stayed there for some time before moving back to Australia.
The family returned to Sydney, Australia. At age three, Nicole started attending ballet classes. For schooling, she went to Lane Cove public school. Later, she joined North Sydney Girls' high school. As a child, Nicole was shy. However, she loved performing. But it was difficult for her to interact with people. She also used to stutter as a kid. Later, during her teenage years, she joined Phillip Street Theatre. It was a famous theatre in Sydney. Later, Nicole was admitted to the Australian Theatre for Young People. She took drama and mime classes at the Australian Theatre for Young People. Nicole often rehearsed at theatre halls. Growing up, she started liking performing on stage. Consequently, she decided to become an actor. While Nicole was still studying, her mother was diagnosed with breast cancer. As a result, Nicole decided to drop out of school to help the family financially.
Beginning of Career
After dropping out of school, Nicole started working as a massage therapist. She was able to help her mother with physical therapy after learning massage therapy. Before her mother got diagnosed with cancer, Nicole landed a role in an Australian Christmas drama film Bush Christmas. It was released in 1983. The same year, Nicole got the opportunity to appear in several T.V. and film projects. She starred in BMX Bandits, Skin Deep, and Chase Through the Night. However, her acting career halted after her mother's diagnosis. Later, in 1986, she returned to the big screen with Vincent Monton's Windrider. During the 80s, Nicole worked in various Australian T.V. series and movies. During the late 80s, she gained considerable recognition in the Australian industry.
Initial Years and Pathway to Success
In 1987, Chris Noonan and John Duigan cast Nicole in a T.V. miniseries called Vietnam. The miniseries achieved critical acclaim, earning Nicole her first Australian Film Institute Award. The following year, Nicole starred in the Australian comedy-drama film Emerald City. It was also a critical success. However, it was in 1989 when Nicole gained international recognition. After starring in Phillip Noyce's Dead Calm, Nicole made her American film debut. In 1990, Tony Scott cast her in the sports drama Days of Thunder. It was her first movie with her future ex-husband Tom Cruise. Days of Thunder achieved commercial success, making Nicole a renowned name in the American film industry.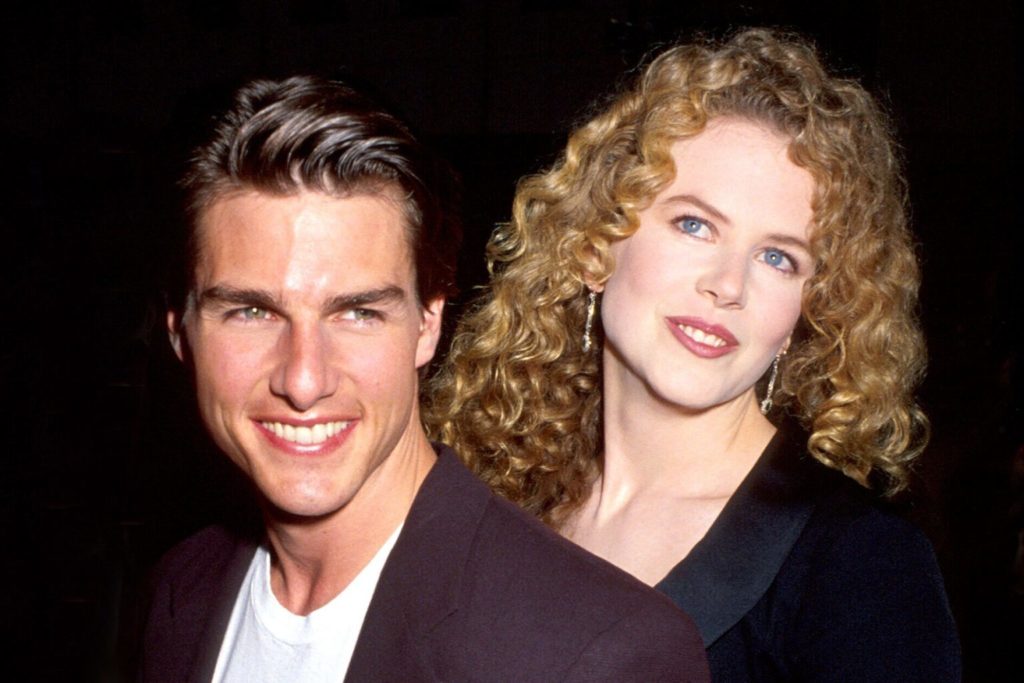 Worldwide Recognition
Following the success of Days of Thunder, Nicole appeared in a biographical gangster film, Billy Bathgate. She portrayed the character of Drew Preston and earned her first Golden Globe nomination. In 1992, she reunited with Tom Cruise for the romantic drama Far and Away. The movie was a critical and commercial success. After these successes, Nicole starred in blockbuster movies like To Die For, Eyes Wide Shut, Moulin Rouge!, and The Hours. In The Hours, Nicole portrayed the role of Virginia Woolf. The film was a massive commercial and critical success. Nicole won her first Academy Award for the portrayal of the English author. She gained worldwide recognition for her phenomenal performance. Through these successes, Nicole Kidman became Hollywood's iconic actress. 
Also read: Reese Witherspoon | The success story of this talented Hollywood actress
How old is Nicole Kidman?
Nicole Kidman is 55 years old as of 2022. She was born on the 20th of June 1967 in Honolulu, Hawaii, USA. Her parents were Australian citizens who were staying in America on student visas. Nicole grew up in Sydney, Australia, with her parents and younger sister Antonia Kidman.
What is the net worth of Nicole Kidman?
Nicole Kidman's net worth is estimated to be $250 million. She has been a part of the entertainment industry for almost four decades. Her acting career began in 1983 with Bush Christmas, an Australian Christmas drama. She was sixteen years old at the time.
Is Nicole Kidman married?
Yes, Nicole Kidman is married. In 1990, she married Hollywood superstar Tom Cruise. The pair got divorced in 2001. Later, in 2006, she married Australian-American singer Keith Urban. Nicole has four children.