Nisha Madhulika | Adventure from kitchen queen to YouTube super chef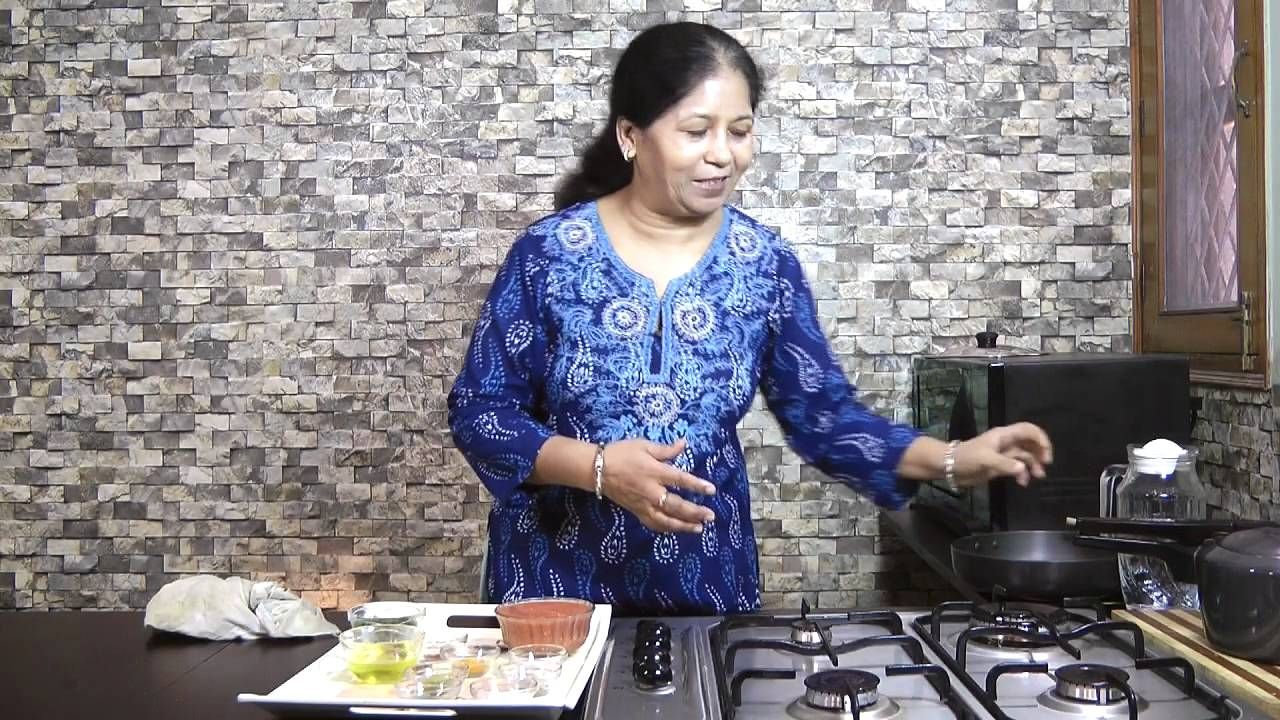 Women were meant only for the kitchen, nothing more than that. But the kitchen can give women a better position and standard, as shown by Nisha Madhulika. A homemaker with only a passion for cooking stands as a celebrity just through social media networking. The kitchen is not only to feed the family, but it can also fill the hunger for achievement with a bit of eagerness to reach and run on the path of success. So, how Nisha's cooking toom her to get her goal and made her social media Superstar.
Nisha Madhulika's life 
Nisha Madhulika was born in 1959 in Greater Noida, Uttar Pradesh, and completed schooling and college in her hometown in Uttar Pradesh. Later graduated with a bachelor of science in Uttar Pradesh. Since childhood, she has always enjoyed and loved cooking. Initially, she learned cooking from her mother and was always enthusiastic about experimenting with the recipes.
Later she married M.S Gupta, a proficient tech entrepreneur in Delhi. Soon after marriage, they shifted to Noida and her career started by helping his husband in financial services.
Nisha Madhulika career
Initially, Nisha Madhulika worked as a teacher and then as a marketer. Later, to help her husband, she started working as a graphic artist and helped with company accounts. But this didn't work for long as he used to travel from Delhi to Noida for business purposes. So she started feeling lonely and bored and writing cooking recipes blogs.
Officially in 2007, she set up a blogging site with the help of a family where she published how to cook Indian vegan recipes. Over the years, she has written 100 cooking recipes blogs, increasing her popularity. That+ initiated her toward a YouTube channel in 2011, under the name "Food and Recipe," consisting of videos with quickly cooked homemade vegetarian cuisines.
Career as a YouTube chef
She started the channel in 2011 and soon reached 18 million views and 3 million subscribers. Every year the views on videos kept increasing, for which she starred in the " Helping Women Get Online" drive within India in 2013. By the following year, she was one of the top YouTuber chefs in India.
Awards and achievements
At Social Media Summit & 2017Awards, and recognized Nisha as the Top YouTube Culinary content creator. Further listed as "India's top 10 YouTube celebrities" by Economic Times, she was bestowed with the Top YouTube Cooking stuff creator award.
Being successful, crossing many hurdles from a homemaker to a famous YouTube chef Nisha has been interviewed and become the face of many magazines. In 2016, her first interview through Lok Sabha TV as a prominent face of YouTube's #seesomethingnew initiative. Also starred in Vodafone's 'Women of Pure Wonder 'coffee table. Hence, magazines such as Bloomberg, Economist, India Today, and numerous others are faced.
Nisha Madhulika personal life
As a face YouTube star, she maintains her personality and starts her day with exercise. Further, similarly, as a homemaker, she takes care of the family and home. In her free time, she edits her blogs and writes content for YouTube. Even after becoming a celebrity, she still maintains her channel and regularly uploads videos showing her dedication and determination toward her work.
Initially, it was many struggles to maintain blogs and write daily; moreover, there was tension on lack of response. Nisha made her website NishaMadhulika.com with her son's help, which helped her to interact with the audience and maintain blogs.
From the studio of the hall, which was created by joining the table, she ventured to have a team that maintains from recording to editing and posting on different pages and keeps monitoring and maintaining them.
Successful women inspiration 
Finally,  she was among the top YouTubers with 12.8 million subscribers and 1.9k videos on other social media, as Instagram has 277k followers. Opportunities, talent, determination, and setting the proper priority, along with a pinch of the natural mix of all these, can make the perfect dish for a successful career. Passion isn't only about great things. Negligible cooking is also acceptable. She does it with heart and enjoys every failure, and Nisha Madhulika again proved success that will undoubtedly lead to a goal. A woman who believes in work and tries to repeat herself inspires many women. Anything is possible. Just heading out is necessary as the first step. 
Nisha Madhulika net worth?
Nisha Madhulika's famous Youtuber net worth is $2.7 Million Dollar. 
Who is Nisha Madhulika?
Nisha Madulika is a popular Indian vegetarian YouTube chef, restaurant consultant, food blogger, a YouTuber and Television personality.