Patricia Narayan | The Success Story an Incredible female Entrepreneur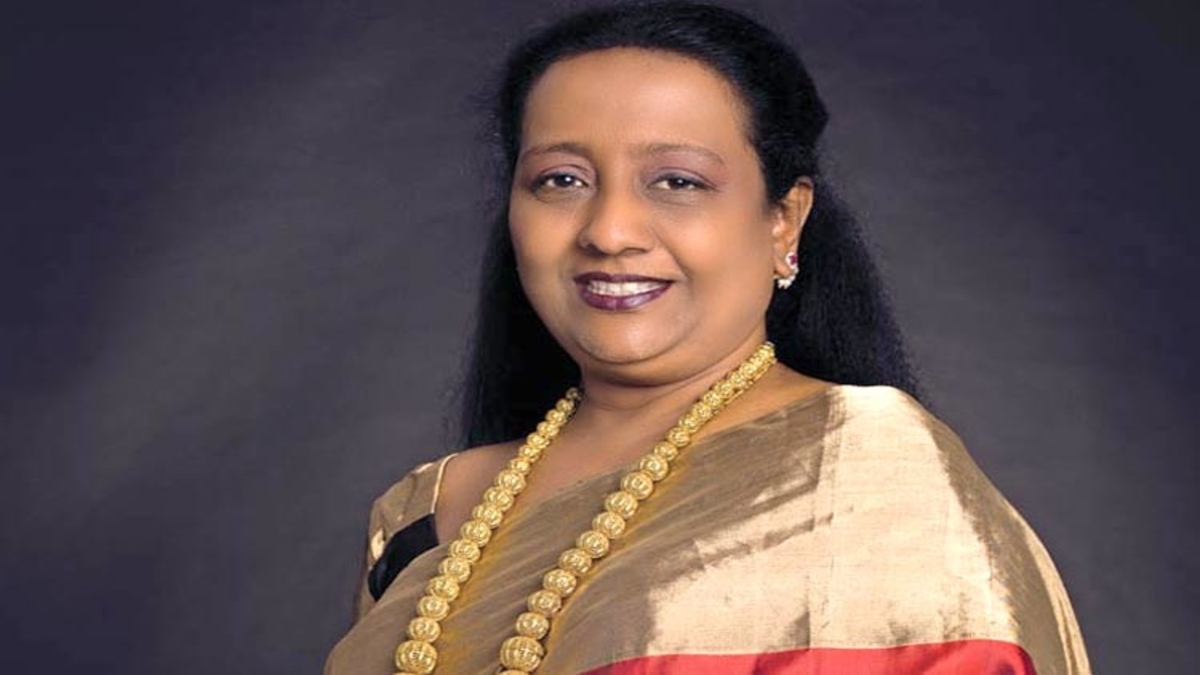 Patricia Narayan is the Director of Sandheepa Chain of Restaurants and the winner of the FICCI Woman Entrepreneur Award in 2010. Her hard work, passion and, perseverance have helped her achieve success. After fighting against all odds, Patricia is a successful entrepreneur inspiring women from all around the world. Her success story will surely inspire women who want to fulfil their dreams. Back in the day, women were confined to their kitchens but now they are breaking barriers and striving for success in male-dominated fields. One great example is Patricia Narayan. Here's her success story.
The early life of Patricia Narayan
Patricia was born into a conservative Christian family from Nagercoil, Tamil Nadu. When she was 17, she married Narayan, a Hindu Brahmin boy, against the wishes of her family. After a few months, her husband turned out to be an abusive drug addict. He had no time for her or their children. After a year, she decided to leave her husband and divorce him. But she and her two children had nowhere to go. Thankfully, her father decided to forgive her and took them in. But, Patricia didn't want to become a burden for her parents. She wanted to become independent and move out as quickly as possible.
Patricia was always interested in cooking and experimenting with food. Hence, she decided to turn her passion for cooking into a career. She wanted to do something to support herself and her two kids. She borrowed money from her mother and started making jams and pickles at home. In a day, all the things were sold out by her mother's colleagues. This gave Patricia a boost of confidence and hope. After going through so much, her life was finally getting better. She saved all of her earning to make more jams and pickles.
Steps towards success
To increase her sales and sell her food to a larger group, Patricia decided to take up a cart to one of Chennai's busiest public spots, Marina Beach. Two disabled persons were employed to help her in selling snacks, fresh juice, coffee, and tea. Her first-day sale was just a cup of coffee but she did not lose hope. The next day, her sales increased to Rs. 700. Later, she included ice creams, sandwiches, and french fries on her menu. From 1982 to 2003, she continued her business and earned enough money to support her family.
One day, The Chairman of the Slum Clearance Board was impressed by the quality of her food. He offered her a chance to run a canteen in his office. After that, she started opening more branches across all offices in Chennai. In 1998, she became a partner of the Sangeetha Restaurant group. However, in 2004, another tragedy struck her life when she lost her daughter and son-in-law in a road accident. It took her almost two years to get over the death of her daughter.
In 2006, Patricia and her son started their first restaurant, Sandheepha, in loving memory of her daughter. Since then, she has never looked back. India.com recognized Patricia in one of the articles on "The story of how12 homemakers became millionaires" list.
Lessons we can learn from Patricia's story
Today, the Sandeepha Chain of Restaurants has 14 outlets with over 200 employees. Her story is truly inspirational to people worldwide who feel demotivated. She inspires us to be brave and never to let anyone or anything stop us from being successful. To become an entrepreneur, you must be determined and ambitious. Just keep believing in yourself and move forward. Patricia always believed in herself, followed the path, stick to what she knew, and never lost confidence. Also proved to be a successful entrepreneur, you don't have to be highly educated.
Also read: Kalpana Saroj | The success story of the original "Slumdog Millionaire"
What state is Patricia Narayan from?