Prabhkiran Singh | Successful entrepreneurial journey of a middle-class boy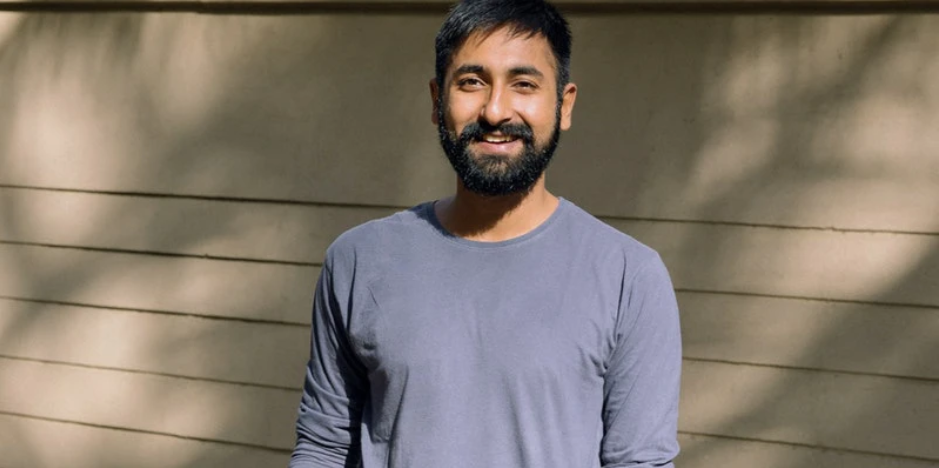 Everyone is fond of creativity and variety in each thing, counting from food to the clothes we wear. With that idea, Prabhkiran Singh started casual lifestyle fashion products called Bewakoof. The company produces trendy fashion, accessible and affordable, high-quality branded products. A guy from a middle-class family dreamed of bringing up branded clothes at reasonable prices and making it possible. Prabhkiran's journey shows an inspiring entrepreneurial venture through hurdles in starting a business described below.
Early journey of Prabhkiran Singh
Prabhkiran Singh was born on 1990. And studied Bachelor of Technology degree in Civil Engineering from the Indian Institute of Technology (IIT), Bombay, from 2007-2011. He never wanted to be stuck in a loop of a 9-5 job and wanted to stand on his firm and write his life story. However, he dreamed of joining the Indian cricket team but started planning an entrepreneurial journey from his college days.
As a venture towards the business, startup ideas initially started lassi cafe, known as Khadke GLASSI. It sold a chain of lassi outlets selling fresh and flavored lassi via takeaway joints, which began with the intention to create hype about lassi in India. But unfortunately, he shut down the business as it didn't show much progress.
Journey of Bewakoof
He also worked as an intern in Delhi Metro Rail Corporation Ltd in maintenance and Quality Audits of newly built Metro Civil Structures. Later in 2012, along with his friend Siddharth Munot he started an e-Retail clothing brand business in Mumbai, a present headquarter.
Bewakoof is an online fashion and lifestyle brand proliferating with daily creativity and stylish outfit ideas. With a unique name that stands for the funny side of the college campus. As the business started, Prabhkiran Singh targeted college student audiences through the annual event. As a result, they loved the t-shirt with clever design despite different trending topics of college life.
The company started as a clothing brand growing with an average sales of 650,000 products per month and a customer base of over 4 million. Later they diversified the portfolio, including mobile phone covers, premium glass covers, Electronic audio, Bags & backpack, Notebooks, etc.
The brand collaborated with Star Wars, Marvel, DC l, Disney, FRIEND, and Tom & Jerry. With customization of the languages such as Marathi, Gujarati, Bengali, and Telugu, the product reach standards in the market.
Prabhkiran Singh's business strategy
The product sold approximately 1 Cr. Yields are up to date, and 60 lakh customers. Prabhkiran mainly focused on social media and different concepts to attract the audience, and it has a 1.5 billion fan base. A pan India brand until now, estimated annual revenue of $15.1 million.
Prabhkiran movie partnership
India's largest D2C fashion brand grabbed attention from the Bollywood industry and worked to stock up for movies like 'Gunday,' 'Bewakoofiyan,' 'Gangs of Wasseypur,' 'Boss' and 'Sholay.'
Also, a go-to brand Bewakoof has become a production house favorite for Yash Raj Films (YRF), Red Chillies, Eros, T-Series, Viacom18, Excel Entertainment, and Zee TV. Both nationally and internationally, Singh gained popularity around products with Disney, Marvel, DC, Archie, Garfield, SpongeBob, and more.
Inspiration from Prabhkiran Singh
Prabhkiran Singh founded a website, Utter Bewakoof, which produces the article based on viral facts that help keep it up to date. He always focused on engaging the youngster's attention and suggested the once growing field of fashion that doesn't take shortcuts and works with brands that drive by fundamentals. Also, for those looking to grow in entrepreneurship, he said, "Don't Quit. Hustle, Evolve, Pivot. Do whatever it takes. A creation must meet its destiny."
Who is prabhkiran Singh?
Prabhkiran Singh is the Director and Co-founder at Bewakoof, one of India's largest casualwear and lifestyle brands.
What makes Bewakoof different?
It's in craft and more than cloth brand which helps in being unique with a fashion style.