Prajakta Koli | One of the Biggest YouTubers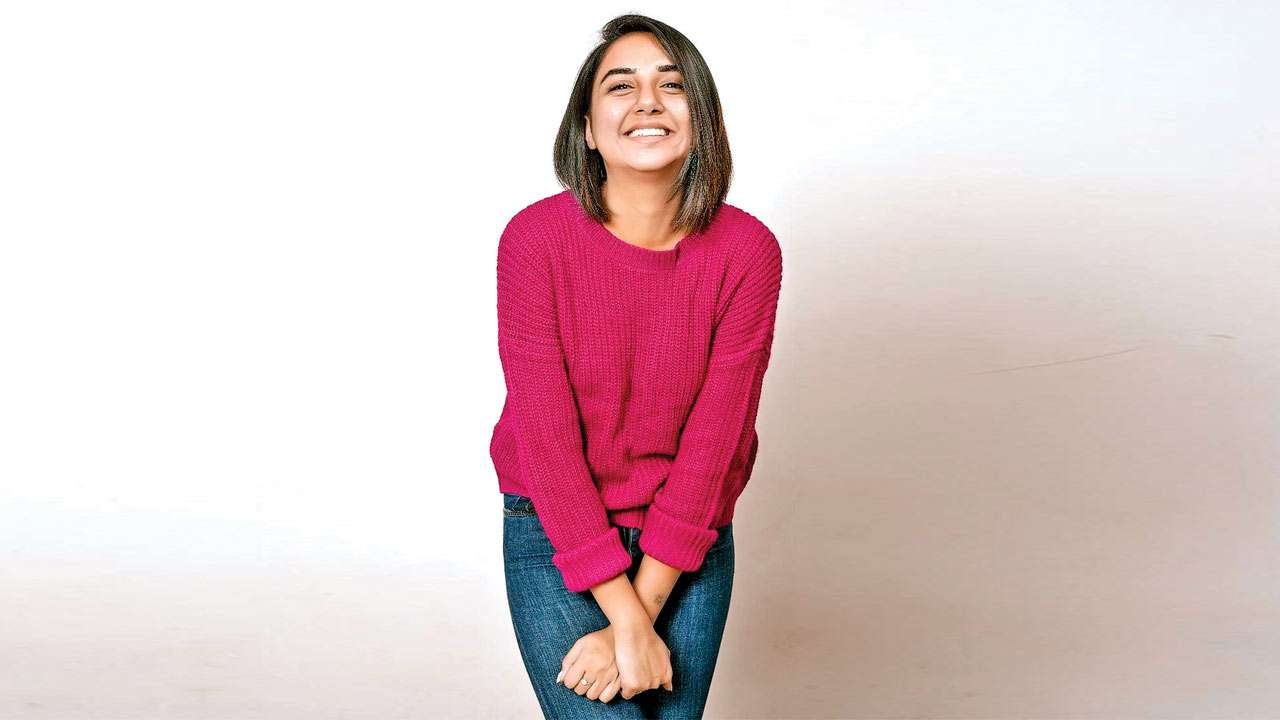 Creator of the famous Youtube Channel "Mostly Sane", Prajakta is a 28-year-old girl. Giving Content and making the audience laugh since 2015, Prajakta has witnessed a lot of ups and downs. But somehow managed to come up with her talent and hard work.
Early life
Prajakta Koli was born on June 27, 1993, in the city of dreams, Mumbai. Being the only child of Manoj Koli, A real estate businessman and Archana Koli, A language educator, Prajakta was never forced anything upon her. She actively participated in school debates and so was a performer from the very beginning. After her schooling at Vasant Vihar high school Thane, she graduated from V. G. Vaze College of Arts, Science and Commerce in Mulund. She enrolled in a Bachelor of Mass Media degree course.
Career
Prajakta marked the start of her career with an internship at Fever 104 FM radio station. Listening to her for a year made her get her first show, "Call centre". But that didn't go well, and as a result, she quit her job.
While interning, she met many Bollywood celebrities. Finally, she met the man who guided her to create a fun and comedy Youtube channel. He was the vice president of one digital entertainment, Sudeep Lahri. Consequently, in the year 2015, she launched her Youtube Channel " MostlySane". Her debut video "Five types of singles on Valentine's day" and "Hilarious words Delhi people use" gained vast exposure. Following this, she made a schedule of posting videos thrice a week, namely, "Realtalk Tuesday", "Comedy video on Thursday", and "SawaalSaturday".
Breakthrough
In December 2018, she did a TV commercial for WhatsApp, which insisted on avoiding spreading fake news through messaging. Voicing for women empowerment, she was a part of Outlook Business Magazine's list of Women of Worth. Along with routinely posting videos, the Year 2020 witnessed the launch of her YouTube Original series "Prettyfit". There she interviewed the famous Indian Celebrities Neha Kakkar, Kareena Kapoor and Sanya Malhotra.
Prajakta, being an active YouTuber have around 6.68 Million subscribers, also featured in music albums including "Shameless", " No offence", and "Yeh Diss Gaana hai". Furthermore, she was featured as the part of Most Influential Women's on the magazine cover of BW Businessworld. Her documentary "Creator for Change" wins "Daytime Emmy Award". Year 2020 saw her debut in OTT with the Netflix series "Mismatched." Prior to which she appeared in the short film about women empowerment , "Khayali Pulao". Now setting up for Mismatched Season 2 which is under filming a quick video about that given below.
What is the reason, according to Prajakta, for drawing of people towards her?
One of the traits that Prajakta Highlights about herself and the reason which she gives on being asked why people are drawn towards her, she says, "Never in my videos have I ever tried to project someone I'm not, Never in any of my conversations have I pretended to be someone, or voiced an opinion I don't believe in, or supported something that I don't feel for, or make conversation on things that I'm not one hundred per cent sure about."
What are the things that the "Mostly Sane" Youtube channel took from Lilly Singh?
Prajakta says she didn't have much information about running a Youtube Channel. She learnt this format from her. The only reference she perfectly understood was Lilly Singh. From shooting, editing to Presenting in front of the audience, Lilly Singh has made Prajakta learn a lot.
What are Prajakta's views on putting a step in Bollywood?
Being a performer, Prajakta says she would love to grab the opportunity to act in films. But Bollywood casting is not what she wakes up to every day.
What are the traits which made Prajakta stand out from the beginning till now?
Notable traits that she defines, are the reason for her success, are her discipline and consistency.
Also Read: Anupam Kher | The success story of the evergreen Indian actor