Robert Goddard | The success story of the father of modern rocketry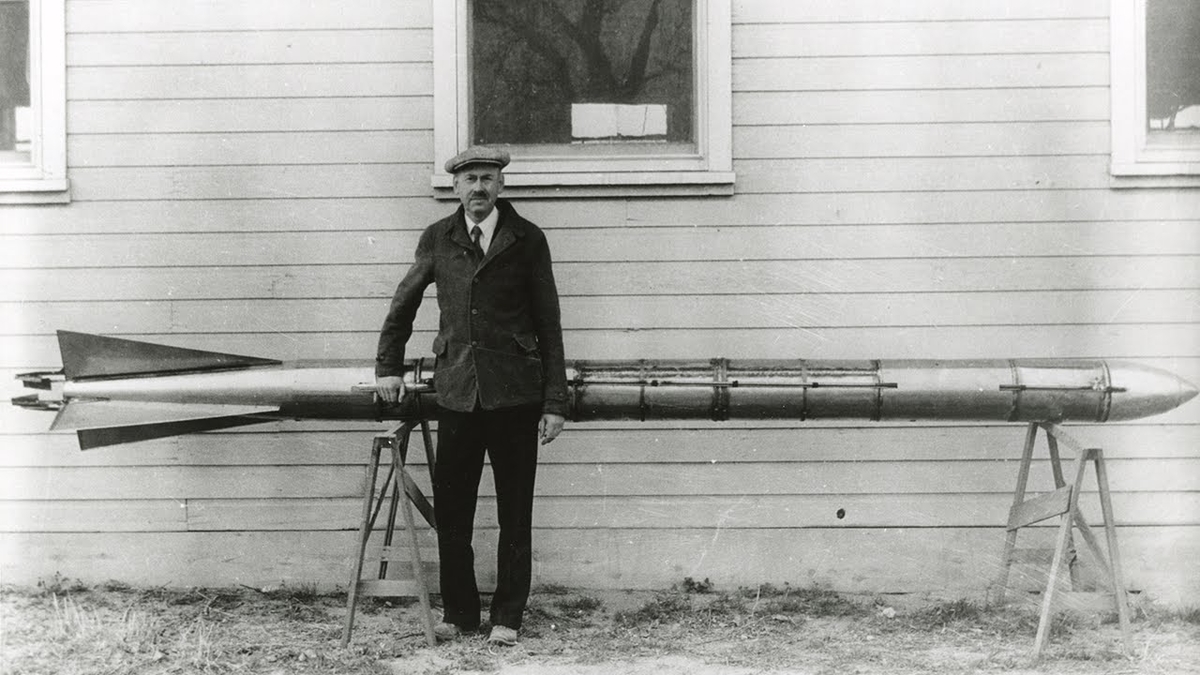 Robert Goddard was an American inventor, professor, and physicist. He is credited with the creation and building of the world's first liquid-fueled rocket. Even though his work in the field was revolutionary, Goddard received little public support and the media ridiculed his theories. Years after his death, Goddard came to be known as one of the founding fathers of modern rocketry. His success story is an example of someone first considered a failure who later became a massive success and inspired many.
Early life
Goddard was born in Worcester, Massachusetts. His younger brother, born with a spinal deformity, before his first birthday. From his childhood, Goddard displayed curiosity about nature and studied the sky using a telescope, and observed the birds flying. He loved the outdoors and hiked with his father on trips. Due to the rise in electrification of American cities in the 1880s, young Goddard became interested in engineering and technology. At a very young age, he experimented with chemicals and created an explosion in the house.
His father encouraged his interest in science by providing him with a telescope and a microscope. At age 16, Goddard attempted to build a balloon out of aluminum. However, after five weeks of systematic efforts, he decided to abandon the project. But, this failure did not hold him back rather built up his confidence even more. Goddard was a thin, fragile boy and suffered from various illnesses while growing up. Due to this, he fell two years behind his classmates at school. To make up for the lost time, he studied books on mathematics, astronomy, mechanics, and composition from the school library. Goddard excelled in all of his subjects and was elected class president twice.
Struggles faced by Robert Goddard
In late 1919, the Smithsonian Institution published Goddard's groundbreaking work, A Method of Reaching Extreme Altitudes. This publication gained him national attention from the American newspapers and most of it was negative. Even the Smithsonian refrained from publicity due to the amount of harsh criticism from the general public. David Lasser, the co-founder of the American Rocket Society, wrote in 1931 that Goddard was subjected to the "most violent attacks."
Even the New York Times editorial ridiculed his work which said, "Professor Goddard does not know the relation of action to reaction, and of the need to have something better than a vacuum against which to react. Of course, he only seems to lack the knowledge ladled out daily in high schools." Although many laughed at the "moon man", many rocketeers in America, Europe, and Russia read his paper seriously. |
Due to all the negative criticism and comments, Goddard worked alone with just his team of mechanics. Forty-nine years after its editorial mocking Goddard, The New York Times published an article saying Goddard was, in fact, correct about his findings and "The Times regrets the error". While working on rocket prototypes. almost every model he flight-tested failed due to engine breakdowns and various other factors. Goddard embraced these failures and learned from his mistakes.
Lessons we can learn
Today, Robert Goddard owns more than 200 patents under his name. His research and development work in the field of rocketry became the fundamental principles of rocket propulsion. Today, rockets are essential components for space exploration, satellite communications, and various aspects of modern life. He was resilient in the face of harsh criticism referred to them as "valuable negative information." When you encounter failure, tackle it and learn from your mistakes. Take the time to organize your thoughts be willing to learn and grow. Avoid people who mess with your head and keep believing in yourself. 
Also read: Dr. Seuss | The success story of a legendary children's author and cartoonist
What is Robert Goddard known for?
Robert Goddard is considered the father of modern rocket propulsion. By 1926, he constructed and successfully tested the first rocket using liquid fuel.
When did Robert Goddard die?
He passed away on August 10, 1945.