Sachin Bansal | From book website to booming e-commerce billionaire
Over decades things in the market changed, roaming and buying something made to deliver home by a tap. One firm that provides a completed pack with any type of shopping just sitting at home is Flipkart the best place for shopaholics invented by Sachin Bansal. Sensation in e-commerce started with Flipkart endeavoring to enhance Navi technology, a financial firm. A business from 2-room Plat to worldwide attention took much effort. Let's see Sachin's business moves that paved the way to success.
Sachin Bansal biography
The journey of Flipkart was started in 2007 by Sachin Bansal and his co-friend. So, Sachin, one of the founders of Flipkart born on August 5, 1981, in Chandigarh, India. His parents, Satya Prakash Agarwal and Kiran Bansal, father a businessman, mother a simple homemaker, and a family of four, including brother Nitin Bansal.
He completed his primary education at St. Anne's convent school in Chandigarh from most minor age, only his techie experiment. Further, he attended the Indian Institute of Technology (IIT), Delhi, and graduated from the computer science department in 2005. Soon after, he joined Techspan to gain some technology inspiration. Working for some months, he quit. He was moving forward and served as a senior software engineer at Amazon Web Service(AWS).
He finally came out of the concealed zone, and with Binny Bansal in 2007, they came up with the doorstep book delivery website Flipkart.
Career with Flipkart
Sachin and Binny Bansal came with a small amount of capital, around Rs. 4 lakh with savings. Initially started with doorstep delivery of the book, which helped develop the trustful business with customers slowly selling only books to include other stuff like all human needs.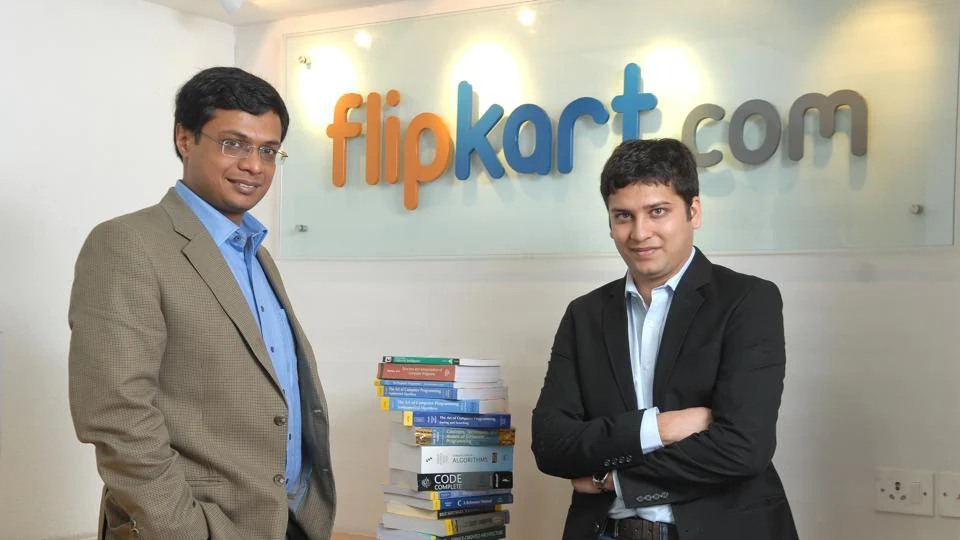 After the hardship of work in 2009, investing $1 Million, they launched their first cash with delivering excellent customer service.
After dealing with Walmart, which bought 77% of the stake for around $16 million in 2018, one of the biggest internet firms deals, Sachin decided to move further. Hence, Binny took over the CEO position and continued to lead the service.
Over a decade, Flipkart started selling all human requirements, started digital payment, and expanded over 600 cities. In 2012, it introduced a smartphone application through which many options and offers on Flipkart came out as discounts on cards, big billion days over deal up to 80% is available on site.
Career after Flipkart
Before taking a further step, he brushed up on his coding skills, enhanced his old projects, and sometimes spent gaming on break. After a few months, along with Ankit Agarwal, a batch mate, he returned as an Entrepreneur with a BAC acquisition at the end of 2018.
In 2019 renamed, Navi Technologies that offers a range of financial products – from health insurance to home loans – to middle-class customers.
Recognition
Through his Entrepreneur journey, Sachin acquired many awards, firstly, Entrepreneur of the Year by The Economic Times.
Time Magazine included Bansal and his co-founder in the 100 most influential people in the world list billion days. Also, listed among India's 50 most influential people in 2016-17. With all these Forbes India named in the list of top 100 wealthiest people in India
Personal information and inspiration
Sachin Bansal married to Priya Bansal a dentist by profession and also have a son. He is with social personality and inspirational journey. Choosing every chance as an asset is one of the business strategies. One key to a business that we can learn is executing ideas with demand and supply chain. Surely, helps make a person successful implement and working with ideas.
Net worth of Sachin Bansal?
According to 2022, his net worth is 120 crores USD for which he is among the richest people list.
Current status of Sachin Bansal?
Sachin is an anchor investor in the venture firm 021 Capital, which focuses on investing in biotechnology, agritech, and the internet.