Sania Mirza | The Star of Indian Tennis
Sania Mirza is one of the most renowned tennis players in India. She won six Grand Slam titles and was ranked as India's number 1 player by the Women's Tennis Association of India from 2003 to 2013. Sania is famous for her exemplary tennis skills and has gained worldwide recognition with her historical wins against iconic players.
About
Sania Mirza has won multiple titles in her singles and doubles career. She has won against former world number 1 Martina Hingis, Svetlana Kuznetsova, Victoria Azarenka, Marion Bartoli, and many other renowned names in the tennis world. In 2005, she was titled one of the "50 heroes of Asia" by Time.
Early Life of Sania Mirza
Sania was born to a Hyderabadi Muslim family in Mumbai on the 15th of November, 1986. Her father was a sports journalist then, whereas her mother worked for a printing business. Soon after Sania's birth, her family moved to Hyderabad. After moving, she and her younger sister Anam were raised in a religious environment. Sania joined Nasr school, a respected girls' day school in Hyderabad, which nurtured her in a way that she became determined to pursue her dreams. Later on, she completed her graduation from St. Mary's College of Hyderabad.
Beginning of Tennis Career
Sania started playing from a very young age. It was the Nizam Club of Hyderabad, where she played first at six. In the initial stages, she was trained by CK Bhupathi, the father of renowned tennis player Mahesh Bhupathi. But unfortunately, her father was not able to afford the training expenses. To get some help, he tried approaching a few businesses. After that, GVK Industries and Adidas came to light by sponsoring her at 12.
Later on, her father became her coach and started training her. He worked hard to groom her to play at the International level. For some time, Sania learned professional tennis at the Sinnet Tennis Academy of Secunderabad. In 1990, the Mirza Family moved to the States for two years. Upon reaching the States, Sania started training at the Ace Tennis Academy. As a junior player, she secured ten singles titles and 13 doubles titles. In 2003, she lifted the Girls' Doubles Title at the Wimbledon Championship alongside Alisa Kleybanova. In the same year, she secured a spot in the semifinals of the US Open Girls' Doubles with Sanaa Bhambri.
2004 – 2005: Major Success in Grand Slam and WTA Tournaments
In the 2004 AP Tourism Hyderabad Open, Mirza entered as a wild card player. In the first round, she succeeded in winning the first set against fourth seed Nicole Pratt. Still, she lost the remaining two sets, resulting in defeat against the tournament's eventual champion. Later, in the same event, she partnered with Liezel Huber, which led to her first-ever WTA Doubles Title win. The following year, Sania defeated ninth-seeded Alona Bondarenko and became the first-ever Indian woman to earn a WTA Title. After that, in the same year, she defeated Mashona Washington, Maria Elena Camerin, and Marion Bartoli to reach the fourth round of a Grand Slam Tournament of the US Open. After these significant wins, she was titled WTA Newcomer of the Year.
Struggles due to a wrist injury
In 2008, Sania was selected to represent India at the Beijing Olympics. But she had to retire from her match against Iveta Benešová due to her right wrist injury, which resulted in her elimination from the singles. Throughout the year, she had to withdraw from many significant events like the French Open and the US Open. In 2009, she lost several matches in singles but performed well in the doubles events. She also secured a Grand Slam title at the Australian Open by partnering with Mahesh Bhupathi.
The following year was not great either. Due to the wrist injury, Sania had to withdraw herself from many events, including Sony Ericcson Open, BNB Paribas Open, and the French Open. But, by the end of 2010, she represented India at the Asian Games and won a bronze medal in singles and a silver medal in doubles by partnering with Vishnu Vardhan.
Post-injury career and success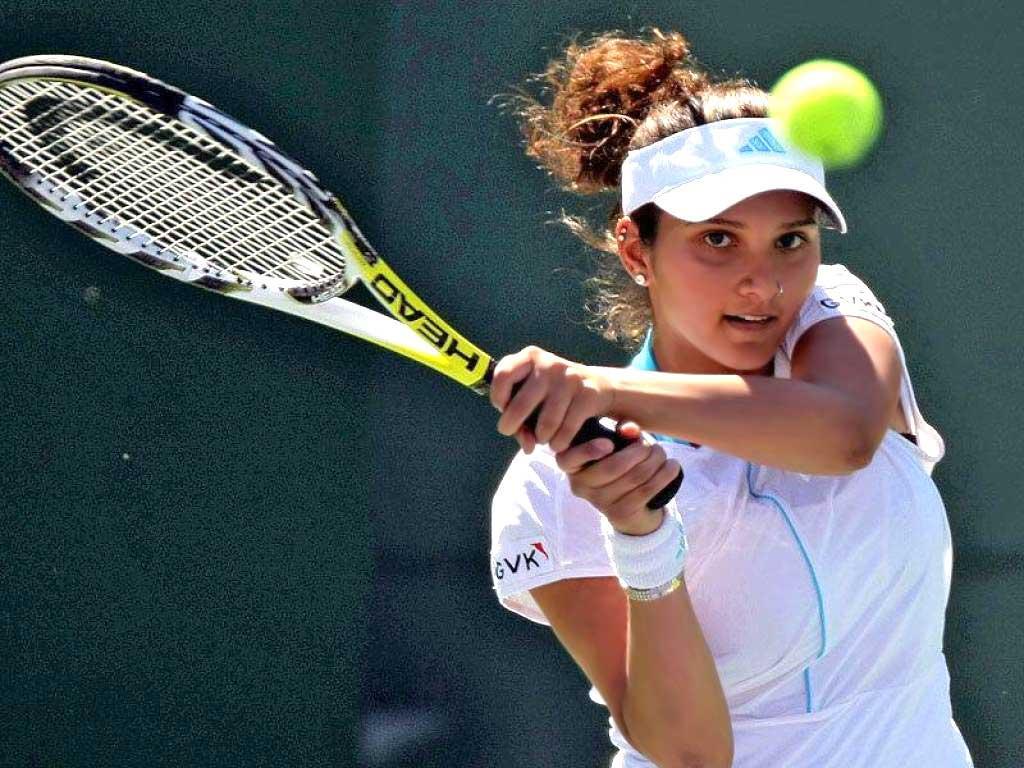 In 2011, Sania reached the finals of a Grand Slam title at the French Open, which happens to be one of the highlights of her entire career. The following year, she lifted the Mixed Doubles Title alongside Mahesh Bhupathi at the French Open. In 2014, she became the brand ambassador of Telangana and, later on, the first-ever South Asian woman to be appointed by the UN as Women Goodwill Ambassador for South Asia.
In the following year, 2015, she partnered with Martina Hingis and won many significant titles, which led her to become the first-ever Indian woman to reach the number 1 spot in the WTA Doubles Rankings. However, in 2016, the duo decided to split. Later on, in the same year, Sania released her autobiography called 'Ace Against Odds.'
Life of Sania Mirza between 2018 – 2020
At the beginning of 2018, Sania had to drop out of major events due to her knee injury. Later in April, she announced that she'd be taking maternity leave. She was followed by the birth of her baby boy with her husband, Shoaib Malik.
In January 2020, she returned to tennis and secured her 42nd WTA Doubles title win at the Hobart International by partnering with Nadiia Kichenok.
Also read: Blake Lively | Success story of the fantastic American actress
How did Sania and Shoaib meet?
The two met in 2003 when Shoaib was in India for a tournament, and they met through some media people who introduced them to each other. However, Sania was not very interested in Shoaib since cricketers did not have a great image back then. The two took six long years to know each other and finally decided to get married.
Does Sania have a child?
Yes, Sania and Shoaib have a baby boy named Izhaan.
What was the highest-ranking achieved by Sania?
In 2007, she achieved the 27th ranking in the WTA Singles Rankings, which, to date, stands as the best tennis ranking held by an Indian in singles.