Smriti Mandanna | Prime Female Cricketer of Indian Women's Team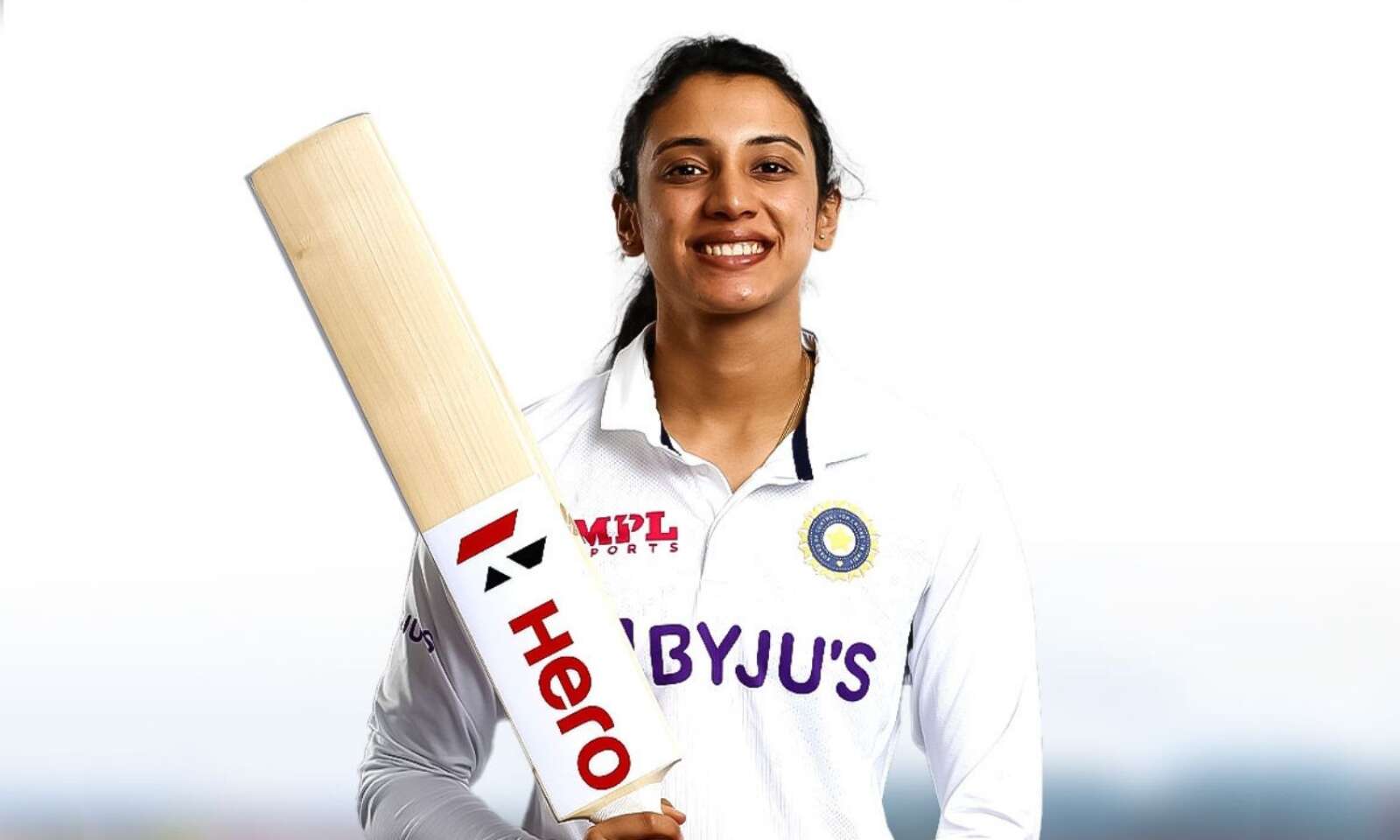 Smriti Mandhana is mainly known as the best female cricketer from BCCI and ICC the Indian women's cricket team. And also the first woman to score centuries in the ODIs and Test matches. She was also named the third-fastest cricketer and named in India's squad for the 2020 ICC women's T20 World Cup.
Bio of Smriti Mandhana
Smriti Mandhana was born on 18 July 1996 in Mumbai to Smita and Shrinivas Mandhanna. From Mumbai, they shifted to Sangli, Maharashtra when she was only two years old with older brother Shravan. She started her cricket at the age of nine seeing her brother playing for the under-16 team. Her family was her inspiration mainly both her father and brother played cricket at the district level, Sangli.
Career of Cricket
Her cricket career started at the age of nine when she played for the Under-15 team in Sangli. And at eleven joined the under-19 team. At first initiation, she hit a double hundred in the match against Gujarat. In the West zone under-19 team match with 224 runs.
In 2016 she was a top scorer with a major contribution to winning a trophy the Women's Challenger Trophy. And also she signed up for leagues in the same year Women's Big Bash League(WBBL), Brisbane Heat, played against Melbourne Renegade but couldn't make it to expectation as she was injured.
In 2018 she signed Women's Cricket Super League (WCSL), known as the Kia Super League (KSL), and the 2018–19 Women's Big Bash League season or WBBL|04 was the fourth season. Later in the 2021-22 Women's Big Bash League season, she again equaled the record for the tournament's highest ever score. For present 2022 she is in Southern Brave for The Hundred.
Internation Cricket Career
A Dream come true a nine-year-old girl who dreamt of the fairy tale, she was living in it finally. She made her Test debut in 2014 against England at Warmsley Park, here also she contributed her best to make her team win.
Mandhana was the only Indian player to be named to the ICC Women's Team of the Year 2017. She came to the Indian team recovering from her hard times of the injuries, even though made to finals of the 2017 women's World cup they lost to England by nine runs. A heartbreak but a great lesson she learned and forwarded throughout her career again.
February 2019, In Women's Twenty20 International (WT20I) Smriti Mandhana, scored the fastest fifty for India. She was named a player of the series on playing for the 2017–18 India women's Tri-Nation Series.
Career Growth
In October 2018, she was named to India's squad and star of the team for the Women's World Twenty20 tournament in the West Indies. She became the third cricketer for India to score 1,000 runs through this set score of 669 at an average of 66.90. She was named the Women's Cricketer and ODI player of the Year in ICC Women's cricket.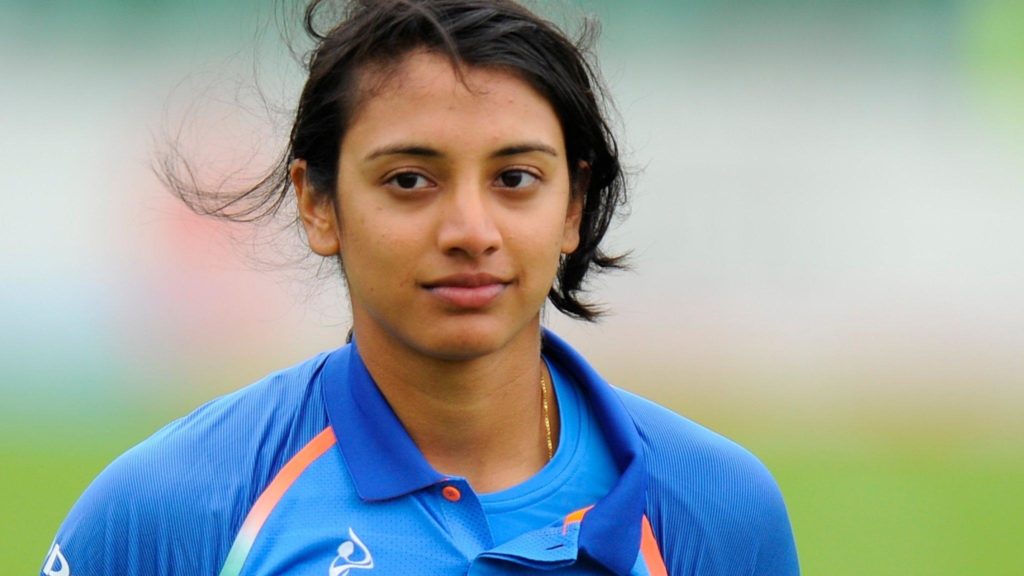 From CEAT International Cricket Award she awarded as a International Woman Cricketer of the Year in 2019.
She was the youngest captain for India's Women T20I Squad after winning 3 matches against England. And became the third-fastest cricketer in her 51st innings with 2000 runs at WODIs. 2020 ICC Women's T20 World Cup in Australia she named among the India squad in January 2020.
In 2021, May and August played with India's Test squad for their one-off match against England. She is a first Indian female cricketers to score a century in both ODIs and Tests in Australia. In January 2022, she named to India's team for the 2022 Women's Cricket World Cup in New Zealand.
Awards
On 25 September 2018, the Government of India conferred Smriti Mandhana with the Arjuna Award. ICC Awards, India opener Smriti Mandhana won the ICC Women's Cricketer. And she scored 855 runs in 22 games at an average of 38.86 in 2021, with one century and five half-centuries in 2021.
Smriti Mandhana is mainly famous for her heroic batting style and huge numbers in domestic cricket. She is a left-hand batter along with a Right-arm medium-fast bowler. Her cricket journey was always supported her from the first step till now. Showing that her hard work and family support finally paid off with her great name and fame in cricket.
Also Read: Hardik Pandya | The success story of popular Indian cricketer
smriti mandhana jersey number?