Sophie Turner | Success Story of the Fabulous British Actress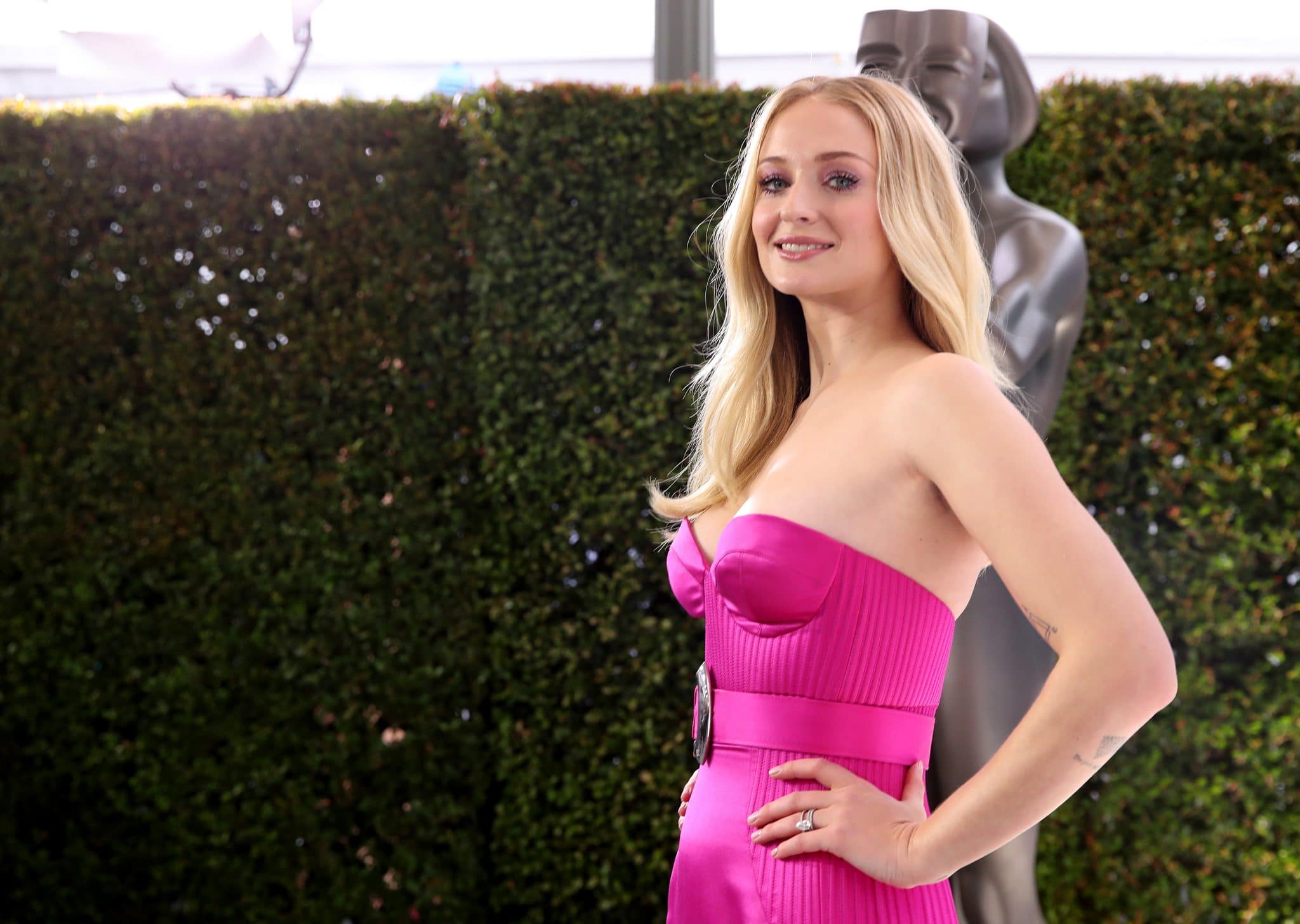 Sophie Turner is an English actress. She was born on 21 February 1996 in Northampton, England. She began her career by playing Sansa Stark in the HBO television series Game Of Thrones. Sophie became a recipient of the Primetime Emmy Award nomination for the Outstanding Supporting Actress in a Drama Series in 2019. In 2013, she has also appeared in the television film The Thirteenth Tale. The same year, Sophie made her feature film debut in Another Me. Sophie Turner also became Jean Gray/ Phoenix in the X-Men film series.
Early Life
Sophie Turner was born on 21 February 1996 in Northampton, London. She is the daughter of Sally, a nursery school teacher, and Andrew, who works for a pallet distribution company. At the age of two, she moved to Chesterton, Warwickshire. Sophie did her schooling at Warwick Prep School till the age of eleven.
She has been a member of the Playbox Theatre Company since she was three years old. She grew up with two older brothers. Her twin died in utero. Sophie grew up in a big Edwardian house near Leamington Spa.
Career Beginnings
In August 2009, Sophie Turner began her career by playing Sansa Stark, a young noblewoman, in the HBO series Game of Thrones. The filming started in July 2010 when Sophie was 14 years old.
 In 2012, she was nominated for the Young Artist Award for Best Performance in a TV Series – Supporting Young Actress for her performance as Sansa, alongside her on-screen sister, Maisie Williams. Sophie appeared in all eight broadcast seasons.
In 2013, she got her debut film: Another Me, an independent thriller. In the same year, Sophie began working in the comedy film, Barely Lethal with Hailee Steinfeld. The movie came out on 29 March 2015. Sophie Turner also narrated the audiobook version of the Lev Grossman short story The Girl in the Mirror, which was an inclusion in the short fiction anthology, Dangerous Women.
Global Success
In the summer of 2016, Sophie Turner became the host of the web video Powershift in partnership with Huffington Post. In March 2017, she made an announcement that she became patron of Women For Women, an organization that supports female war survivors. Sophie played mutant Jean Grey in X-Men: Apocalypse, which came out in May 2016 to mixed critical success.
In June 2017, she began a partnership with Wella Hair, becoming its first international brand ambassador. In November of the same year, Sophie Turner took the role of Juliane Koepcke in the movie Girl Who Fell From the Sky. She also became a producer of the movie.
Sophie Turner has been part of the print work for the luxury fashion brand, Louis Vuitton. In September 2019, she became part of the thriller television show Survive.
Personal Life
Sophie Turner came into a relationship with American singer Joe Jonas. The couple became engaged in 2017. Their marriage took place on 1 May 2019 in Las Vegas, Nevada. After the wedding, Sophie legally changed her last name to Jonas. Sophie and Joe live in Miami, Florida.
The couple is the parents of two daughters, born in July 2020 and July 2022. Sophie Turner was the inspiration behind the song Hesitate, written as a love letter to her by Jonas, for the Jonas Brothers reunion album, Happiness Begins.
Also Read: Joe Jonas | Success Story of the Incredible Singer-Songwriter
How did Joe Jonas and Sophie Turner meet?
When Sophie Turner and Joe Jonas met through mutual friends in 2016, they kept most of their relationship out of the private eye. But things started to change after Joe put a ring on it just one year after getting together!
How old is Sophie Turner?
Sophie Turner is 26 years old, as of 2022.