Vera Wang | The success story of the exceptional fashion designer
Vera Wang is an American fashion designer. She is known for balancing modern designs with traditional elegance. Vera Wang is one of the most prominent bridal wear designers in America. She was a senior fashion editor at Vogue for 15 years and then a design director for Ralph Lauren. After designing her wedding dress, she opened a bridal boutique and soon launched her signature collection. Now hugely popular, Wang has a large Hollywood following and creates lingerie, jewelry, and home products. Her success story didn't happen overnight. She experienced a lot of failures and setbacks throughout her journey as well.
Early Life
Vera Wang was born on June 27, 1949, in New York City, New York. Wang enjoyed a privileged childhood growing up on Manhattan's Upper East Side, the daughter of affluent Chinese immigrants. But while life was initially easy and well planned, she started facing rejections and failures once she started her journey to chase her dreams.
However, before she became one of the world's most sought-after fashion designers, she had her sights on making it onto the 1986 Olympics figure-skating team. She didn't cut. A talented figure skater, Wang competed professionally throughout her teens.
However, she fell short of her Olympic dreams when James Stuart and her partner placed fifth in the junior pairs competition at the 1968 U.S. National Championships.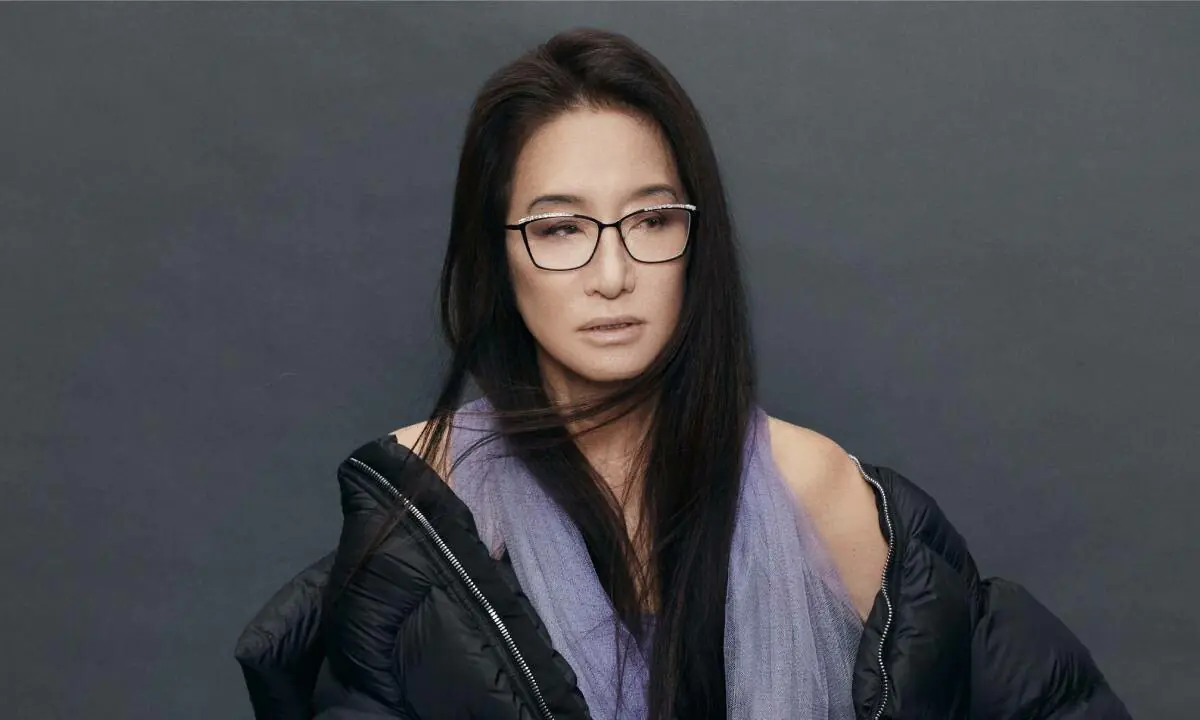 Career
In 1971, Vera Wang shelved her skating career upon graduation from college and began working for Vogue magazine. And within a year, at 23, Wang was promoted to senior fashion editor. She ultimately got an editorial job at Vogue and stayed there for 17 years. She held that title for the next 15 years. In 1987, she left Vogue to work as a design director for accessories at Ralph Lauren. She then tried another career for 15 years. But despite all these, she never chose to give up. She kept working harder each time she wasn't able to make it. Life changed, and the first significant flight to her success was when she sketched her design and commissioned a dressmaker to tailor the elaborate gown for $10,000.
With financial backing from her father, Vera Wang opened her bridal boutique in the upscale Carlyle Hotel on Madison Avenue in New York City the following year. Catering primarily to celebrities and socialites, the Vera Wang Bridal House initially offered couture gowns by famed designers like Guy Laroche, Arnold Scaasi, Carolina Herrera, and Christian Dior. Over the next few years, Wang honed her skills as a fashion designer and eventually launched a signature collection of streamlined and sophisticated bridal wear.
Filmography
| | |
| --- | --- |
| First Daughter | 2004 |
| The September issue | 2009 |
Television show
| | |
| --- | --- |
| Gossip Girl | 2012 |
| Keeping up with the Kardashians | 2011 |
| Chelsea Lately | 2011 |
| The Celebrity Apprentice | 2008 |
| Ugly Betty | 2007 |
She received the "CFDA Geoffrey Beene Lifetime Achievement Award" in 2013. And she won "The Glamour Woman of the Year Award" in 2003.
Vera Wang As An Author
Vera's book collection includes three books. 'Wedding, Butterflies, and The Sweetest Dreams' was the first book to get Vera working forward. Vera wrote the most successful book of her career in 2001. It was Vera Wang on Wedding. Vera described her perspective on the wedding and her viewpoint on every minute aspect of this particular day, from invitations to cake. And how can we forget Gowns? After the massive success of this book, Vera, along with Hamish Bowles, wrote "Vogue Wedding; Bride Dresses, and Designer" named book in 2012.
Life lesson's from Vera Wang's life.
The most prominent designer of bridal wear in America, Vera Wang, has been honored with several accolades for her achievements. She has paved her path toward success with her utmost confidence and never-give-up attitude. Vera Wang tended to make a difference and tried her luck. To succeed, you must keep yourself determined and work hard. For instance, Wang was ready to take risks, which has majorly aided her in paving her path to success. Her journey was not easy. Success is not too far when you are persistent and motivated to reach your goals in life.
Recent Update:
In 2022, Vera Wang turned 73. On her 73rd birthday, she went for an all-pink look. From her dress to her birthday cake, everything was pink. Recently, she also launched a rose prosecco. Vera has accomplished many milestones in her decades-long career. One of their most recent ones is Barbie welcoming Vera to its Barbie Tribute Collection. After becoming a part of the iconic Barbie Tribute Collection, Vera was thrilled. She said that she never imagined being the face of Barbie. For her, Barbie is the ultimate fashion icon. Vera feels that Barbie is an integral part of the fashion world. Through decades, Barbie has evolved and inspired many fashion designers like Vera. The Vera Wang Barbie Doll will be up for sale on Mattel's official website. It is priced at 40 USD.
Also Read: Jack Ma | The incredible success story of the founder of Alibaba
Who is Vera Wang's husband?
Vera Wang married investor Arthur P. Becker.
When did Vera Wang design her first dress?
Renowned fashion designer Vera Wang didn't design her first dress until she was 40.
What is Vera Wang doing now?
There are Vera Wang bridal boutiques in London, Tokyo, and Sydney today. Her namesake brand has also expanded to ready-to-wear, jewelry, eyewear, shoes, fragrance, and Homeware.