Yuvraj Dua | successful journey of Indian social media comic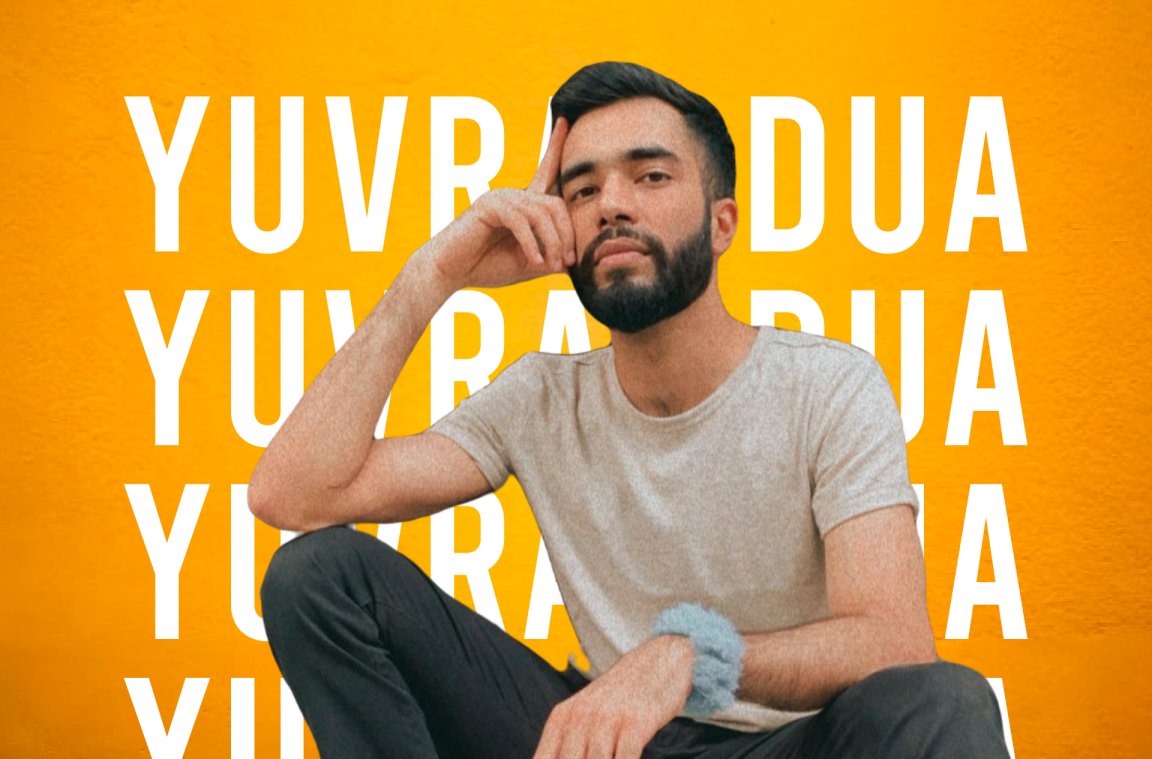 Star is not just a word or name of fame it's all the estimation of one's effort in making people watch him. Being called a celebrity needs a lot of work and time to earn fans and impress them. People with talent are reaching heights through a variety of social platforms. Yuvraj Dua is majorly known for his monologs comic videos and unique comedy style on the social platform. Everyday action with different tricks and difficulties pursuing with attempts to be creative with every show. His journey has been stunning with unique content that leads to a huge fan following.
The early life of Yuvraj Dua
Yuvraj Dua was born in 1996, in Delhi, India. Yuvraj comes from a middle-class Hindu family in Delhi, India. He has two siblings a sister named Pari Dua and a brother named Sunny Dua.
Complete basic schooling from Springdales School, Pusa Road, New Delhi. Later joined Hindu College Delhi University and pursued his bachelor's in Physical science and Electronics. During his bachelor's he was also elected as vice president and chronographer of the dance society. Further, he has done his pg diploma in Mass Communication from the Indian Institute of Mass Communication.
Career
Soon after his education started with an Internship in Bsport as marketing team for over months. Later he joined the writing category in various company he made content writing. The first company he joined was Rooter sports Technology private limited as a cricket commentator. His cricket presentation dragged him into more cricket content writing. Later in CricTracker and MyTeam11 Fantasy Sport, he worked in live show video production.
He desired to pursue in career by giving live feedback on cricket but cricket is just a profession. But whereas comedy is a passion as second nature and a gift from a family where all people in the family have the humor of comedy.
Yuvraj Dua as a creator
A platform with many influencers and creators he inspired himself and thought to give a shot with his creativity. Intending to make millions of people laugh he chose social media Instagram as a platform. Initially, on 21st March 2021, he uploaded his first comedy video and further kept on enhancing the content of the video day by day. In moving forward he concentrated and also when it's external motivation through gradually increasing followers. As a creator keeping eye on views and new trends is the most thing that shows the path to success. Similarly, Yuvraj says that whenever he gets low views and likes on the post that shows he lacked something. That is what motivates him to be more creative and think about whether it resonates with people.
Not only on Instagram but also he is a YouTube entertainer who mainly uploads short comedy videos on his channel, and posts travel and family vlogs he started his YouTube channel way before Instagram on 6 August 2013 but posted his debut Youtube video "Explaining the pandemic to my past self" on 13 June 2020. On YouTube, he has around 10.6k subscribers and 80 videos.
With 469k followers on Instagram, he shares his fashionable outfits and modeling photos over. With this, he has gained the attention of several brands across the globe along with popularity.
Inspiration
social media presence is growing at an astounding pace. Which rewarded him a place among India's Top 100 Digital Stars by Forbes. Consistency and gradual efforts with a unique comic and influential way stand aside from the others. As an influencer he is inspiring to grow in the field of passion once desired to grow.
What is Yuvraj Dua's net worth?
Yuvraj Dua's current net worth is approx 80 Lakh Rupees. 
Who is Yuvraj Dua's girlfriend?
His relationship status is single and seems like he is fully focused on growing his career.