Alakh Pandey | The Man Behind India's Most Affordable EdTech Company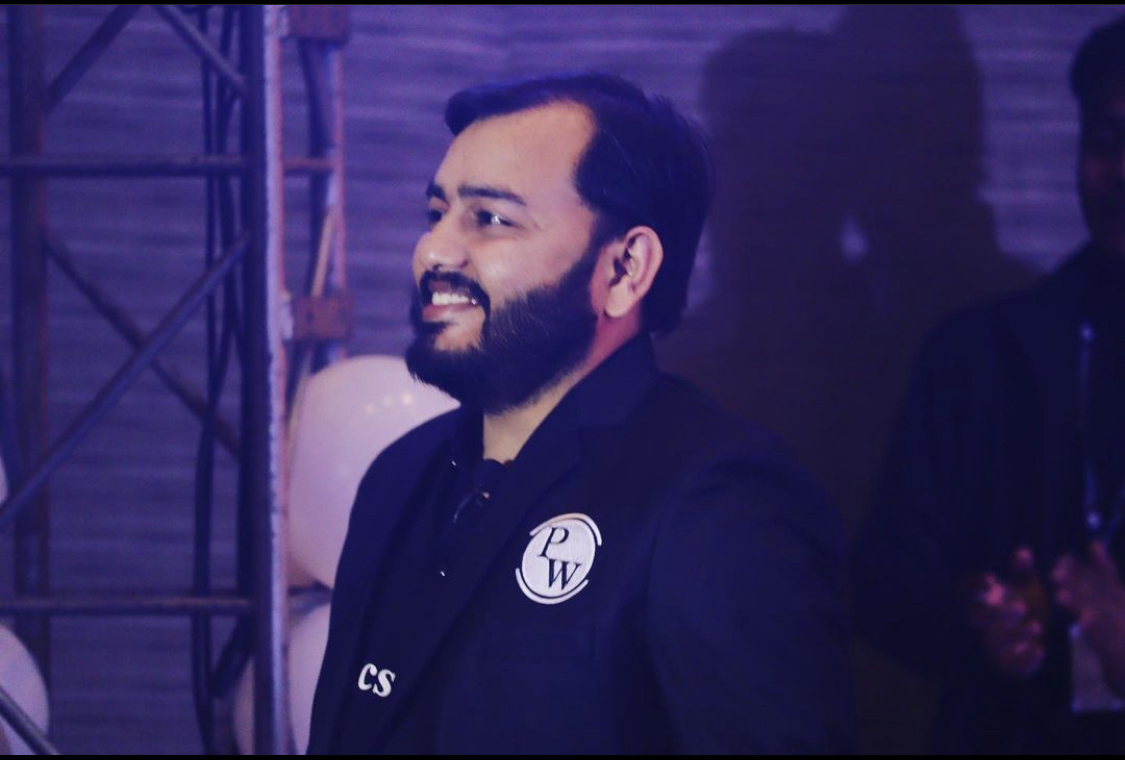 Alakh Pandey is one of the youngest and most prominent entrepreneurs in India. He founded Physics Wallah, an EdTech company that offers live classes, dynamic tests, and video lectures to students. It is famous for its excellent training structure. It helps students prepare for competitive exams like JEE and NEET. Through Physics Wallah, Alakh Pandey has helped millions of students achieve their goals. He has been teaching for over 15 years, and today he's known to be one of the most promising educators in the country.
About
Alakh Pandey is the founder and CEO of Physics Wallah. The YouTube channel he created in 2014 to teach physics to aspirants has over seven million subscribers today. Alakh Pandey has emerged as one of the most famous educators in the nation. For over five years, he has been offering quality education to students. Through Physics Wallah, Alakh has made education affordable and accessible. He aims for Physics Wallah to remain student-centric and a company that provides its services to its consumers in a proper way.
Early Life
On the 2nd of October 1991, Alakh Pandey was born in Prayagraj, Uttar Pradesh. He comes from a working-class family. His parents struggled to provide him abundantly. Over the years, his family's financial condition intensified. When Alakh was in sixth grade, his father had to sell their house and move to a comparatively low-priced area. For schooling, Alakh attended the Bishop Johnson School. As he reached eighth grade, he started supporting his family. He began teaching a group of children younger than him. Alakh continued tutoring till he reached twelfth grade. While studying in twelfth grade, he dreamed of becoming India's most prominent physics teacher.
Alakh wanted to pursue engineering. However, he did not have enough money to pay the hefty tuition fees. As a result, he started self-study. He spent most of his time studying in libraries and teaching children. In 2011, he passed the strenuous engineering entrance exam. After passing the exam, he got admitted to one of the most prestigious colleges in the country, The Harcourt Butler Technical University. To attend the university, he moved to Kanpur. In 2014, he decided to create a YouTube channel for teaching Physics and Chemistry. Initially, the channel did not gain any recognition. Most of the videos had only two likes from his mother and sister.
Beginning of Physics Wallah
While Alakh was studying at the Harcourt Butler Technical University, he realized that many students like him could not afford the hefty fees of educational institutes. As a result, he dropped out of college to help such students. He returned to Prayagraj to start teaching again. Consequently, Alakh updated his YouTube channel to help physics aspirants. Upon returning, he began teaching at a local coaching institute. He made a monthly salary of 5,000 rupees by working at the institute. Simultaneously, his YouTube channel, which he had named Physics Wallah, started gaining recognition.
By 2017, his subscriber count reached ten thousand. Consequently, he left the teaching job at the institute. He had been working at the Institute for over a year and a half. However, he couldn't spare enough time to create YouTube videos. Alakh wanted to give all his time to creating quality content for his YouTube channel. It took him six hours to make a 40-50 minute video. In a month, he started uploading videos on a daily basis.
Initial Struggles
Making educational videos was not an easy task. Alakh had to spend hours brainstorming and thinking about the questions that could arise in a student's mind. Initially, he incorporated the subjects with what could be the possible questions related to the topic. However, his hard work did pay off up to some extent. In January 2017, he received his first income from Physics Wallah's YouTube channel. During the same time, Alakh had to convince his parents to let him pursue a career in creating YouTube videos.
His father was against his idea. He insisted that Alakh make YouTube videos simultaneously with a job in hand. However, his mother and sister were supportive of his vision. For a few months, Alakh was not earning substantially. He had to start thinking of a backup plan. He was confident about his content but unsure if it would grant him financial stability. As a result, he began preparing for the UPSC exam. Concurrently, his YouTube channel started growing steadily by the end of 2017.
Pathway to Success
By 2018, Alakh's dedication and hard work started paving the way to success. His subscriber count surpassed fifty thousand. In the same year, he came across Prateek Maheshwari. Prateek was an alumnus of the Indian Institute of Technology in Varanasi. He had founded companies like Edu4All, Moon2Noon, Night Panda, and, PenPencil. After meeting Prateek, Alakh felt that the two shared common energy. Both of them had great and creative ideas in their minds for the educational sector of India. Soon, Alakh asked Prateek to join Physics Wallah. Together, the duo started working toward making Physics Wallah the most accessible and affordable EdTech company in India. By 2019, the subscriber count surpassed two million. In the same year, Alakh decided that he would make Physics Wallah a platform for all.
2020-Present
In 2020, along with Prateek, he launched Physics Wallah's mobile application. Alakh took care of the academics and finances, whereas Prateek managed the business-related activities. Physics Wallah launched its mobile app during the pandemic. It turned out to be a great decision. Millions of people started using the app to learn and take tests. Today, over six million students have benefitted from Alakh's vision. He aimed to create a platform for all. With affordability and accessibility, his venture became the most prominent place for students. Moreover, he plans to establish offline study centers across the country. As of 2022, Alakh intends to offer more Physics Wallah subjects. Through his startup, he has gained recognition across the subcontinent. From Saudi Arabia to Sri Lanka, people have advanced in their studies with his ideas and way of teaching.
Also read: Gaurav Munjal | Success Story of the Man Behind Unacademy
Who is Alakh Pandey?
Alakh Pandey is the CEO and founder of India's leading EdTech company, Physics Wallah. He started off his journey with a YouTube channel in 2014. Hailing from Prayagraj, Alakh has successfully helped millions of students achieve their goals.
When did Alakh Pandey establish Physics Wallah?
Alakh Pandey created a YouTube channel with the name Physics Wallah in 2014. At the time, he was pursuing engineering at the Harcourt Butler Technical University in Kanpur, Uttar Pradesh. He dropped out of college to focus on Physics Wallah and create a free educational platform for students.
What is the net worth of Alakh Pandey?
Alakh Pandey's net worth is estimated to be $7 million. His primary source of income is YouTube. He has ten channels on YT with over eleven million combined subscribers. Moreover, he earns through online teaching and selling his educational courses.