Gaurav Munjal | Success Story of the Man Behind Unacademy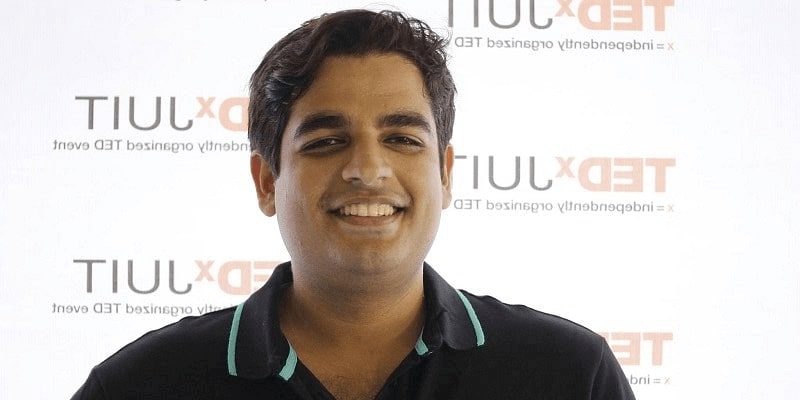 Gaurav Munjal is the Cheif Executive Officer of Unacademy. He dreamed of becoming an entrepreneur from his college days. While studying B.Tech at NMIMS, he co-founded a startup called Flat Chat, a company that helped students find accommodations and flatmates. Besides that, he worked as a software developer at Directi for some time. In 2010, Gaurav started a Youtube channel named Unacademy, where he used to teach coding to students. Simultaneously, he managed his studies and internship. Within a few months of creating the YouTube channel, Gaurav started gaining recognition. Consequently, he decided to establish a company to help learners reach their best potential.
Early Life
Gaurav Munjal was born on the 8th of September 1990 in Rajasthan, India. For schooling, he attended St. Xaviers College in Jaipur. After that, he moved to Mumbai to pursue engineering. Upon reaching, he attended the prestigious NMIMS University. While studying at the university, he took part in summer internships. Gaurav knew he wanted to set up a business, no matter how small or big. This passion drove him toward creating a YouTube channel. In 2010, as a new year resolution, he decided to start working on a project.
Consequently, in December, he created Unacademy. Initially, he bought a whiteboard and recorded a video on his Laptop. The video was about Java, a high-level programming language. From grade 12, Gaurav was deeply interested in coding. His interest profoundly influenced the early stages of Unacademy's YouTube channel. Simultaneously, his college life was going well. However, he rarely attended any lectures. He spent most of his coding, nurturing Unacademy, and doing internships. After his college ended, he co-founded FlatChat. Simultaneously, Unacademy was gaining recognition. The channel was growing progressively, and Gaurav knew he could change the country's education system through Unacademy. However, Gaurav was determined to set up a profitable business. Hence, he established FlatChat to help people find accommodation and to create another source of income for himself. Gaurav was working on three projects at a time. His job as a software developer at Directi, Unacademy, and FlatChat.
Establishment of Unacademy as a Company
In 2015, Gaurav decided to revolutionize India's educational system by developing Unacademy. He was confident about Unacademy because of the positive reviews it was garnering on YouTube. Gaurav knew he could not do this alone. Hence, he approached his childhood friend Roman Saini to join Unacademy. Roman Saini was one of the youngest people in India to clear the All India Institute of Medical Sciences admission exam. Furthermore, at the age of 21, he cleared the UPSC exam and established himself as one of the youngest IAS officers in the nation. Roman was working in Madhya Pradesh as a collector when Gaurav told him about Unacademy. Gaurav's vision moved Roman to the core. He decided to quit his journey as an IAS officer and joined Gaurav in making Unacademy the most prominent online platform for studying.
After that, Hemesh Singh, an alumnus of MNNIT Allahabad, joined Unacademy. He was working as the Chief Technical Officer of FlatChat at the time. In September 2015, Gaurav, along with Roman and Hemesh, started the journey of building the nation's biggest EdTech company. In less than a year, Unacademy provided free mainstream education to learners. Hundreds of educators and thousands of learners became a part of Unacademy. With more than 200 free courses and over one million viewers, Unacademy started climbing the ladder of success. Gaurav's vision turned into reality. In 2019, he launched a subscription-based product through Unacademy. The subscription offered many perks to the students, and, as a result, Unacademy gained more than 100,000 active subscriptions within a few months.
Present
Gaurav Munjal is actively involved in investments. He has invested more than INR370M in companies like AIRMEET, Avalon Meta, Pepper Content, One Code, and Dazo. Recently, his company Unacademy launched an offline training program. Through the program, Unacademy will facilitate many students with extensive study material and top educators. The company established its first offline center in Kota, Rajasthan. Gaurav aims to lay the foundation of offline education in various cities of the country. His upcoming goal is to establish similar centers in Bengaluru, Chandigarh, Ahmedabad, Patna, Pune, Delhi, and his hometown Jaipur.
Also read: Udemy | Edu-Tech platform for the self-paced learning
Who is Gaurav Munjal?
Gaurav Munjal is the CEO and co-founder of India's leading EdTech company, Unacademy. Through Unacademy, he has redesigned the educational system of India. He is one of the most promising entrepreneurs in the nation with a vision to make education affordable and accessible.
What is the net worth of Gaurav Munjal?
Gaurav Munjal's net worth is estimated to be $1.42 million. His company Unacademy has a net worth of more than $2 billion. Gaurav has created multiple sources of income for himself by establishing Unacademy and investing in companies that are expected to be profitable in the near future.