Sam Walton | Success Story of the Triumphing Walmart's Founder
Sam Walton is an American businessman, entrepreneur, and founder of Walmart, born in Kingfisher, Oklahoma. His company is a multinational retail company with a chain of discount department stores, hypermarkets, and grocery stores. Walmart is the world's largest revenue-making company, with annual revenue of $570 billion. For a while, Sam Walton was the wealthiest person in America because of Walmart's success.
Early Life
Sam Walton is an American businessman, entrepreneur, and Walmart founder. He was born on 29 March 1918 in Kingfisher, Oklahoma, to Thomas Gibson Walton and Nancy Lee. Sam Walton decided to serve the nation by joining the US Army Intelligence Corps. He served at Salt Lake City, Utah, and was in the position of Captain. Sam worked in the military for three years.
After returning from the military, Sam Walton decided to open a store of cheap goods. He made sure that fresh goods were always available on the shelves. He opened the store with the help of a $20,000 loan from his father-in-law and $5000 that he had saved while in the military.
Sam Walton passed away on 5 April 1992, after Walmart completed its thirty years. At that time, the annual sales were $5 billion, and there were 1735 stores worldwide. In 1998, Sam got a feature in Time's 100 Most Influential People list.
First Walmart Store
Sam Walton bought a branch of Ben Franklin store on a lease in 1945. His goal was to sell products at a low cost to get more sales with a low-profit margin. The store was a success when it opened up with an annual revenue of $105,000 and it reached $250,000 by the fifth year.
The lease ended after five years and Sam Walton was not able to renew it, so he had to close the store. He then opened a new store in Bentonville, naming it Walton's Five and Dime. This store is now the Walmart Mueseum.
On 2 July 1962, the first true Walmart store opened in Rogers, Arkansas. It was known as the Wal-Mart Discount Store, Sam Walton's goal was to fill the store with only American made products and sell them at a cheap rate. Sam made sure to locate his stores in the small towns and not only in the big cities.
Sam's Hardwork and Walmart's Success
On 31 October 1969, the company incorporated the name Wal-Mart Inc. and then changed it to Wal-Mart Stores Inc. in 1970. In the same year, Walmart began to trade stocks and went on the list on the New York Stock Exchange. During the first stock split in May 1971, the price per share was $47.
In 1973, the stores entered Tennessee, Mississippi, and Kentucky in 1974. As the company started entering Texas, it had 125 stores, 7500 employees, and sales of $340.3 million.
In the 1980s, Walmart completed 25 years and was rapidly growing in business. The company had 1198 stores with over 200,000 employees and an annual sale of $15.9 billion.
In the 2020s, the world was suffering from the consequences of the Covid-19 pandemic; Walmart introduced some new employee benefits. Employees can now stay at home and take unpaid leave if they are not feeling well or are uncomfortable coming to work. If the workers contract the Covid-19 virus, they will receive up to two weeks of pay. Walmart is the world's largest private employer with 2.2 million employees currently working.
Personal Life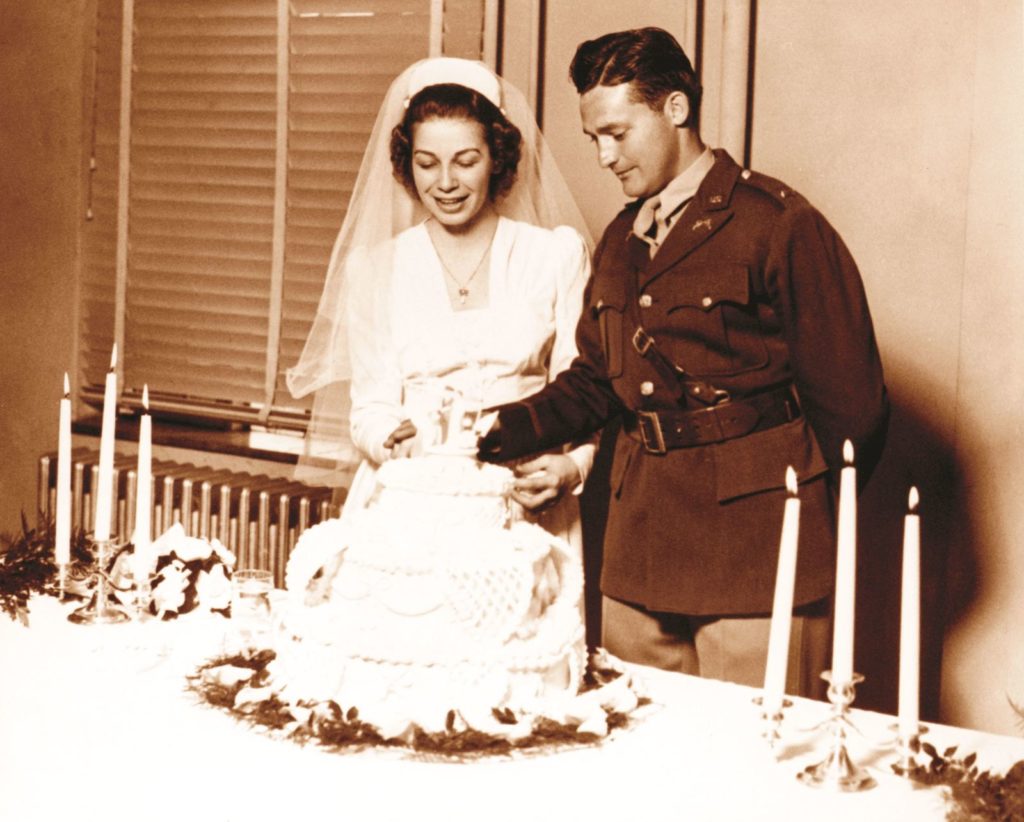 Sam Walton was married to Helen Robson, there wedding was on 14 February 1943. The couple had four kids, Samuel Robson, John Thomas, James Carr, and Alice Louise.
Sam Walton passed away on 5 April 1992 due to some type of blood cancer in Little Rock, Arkansas. He left the ownership of Walmart to wife and kids, Samuel Walton succeeded him as the Chairman of Walmart. 
Also Read: Zepto | Success Story of India's latest Thriving Startup
How old was Sam Walton when he started Walmart?
Sam Walton was 44 years old when he founded Walmart.
What were Sam Walton's last words?
His last words were "I blew it", the reason why he said these words is still unknown.