Udemy | Edu-Tech platform for the self-paced learning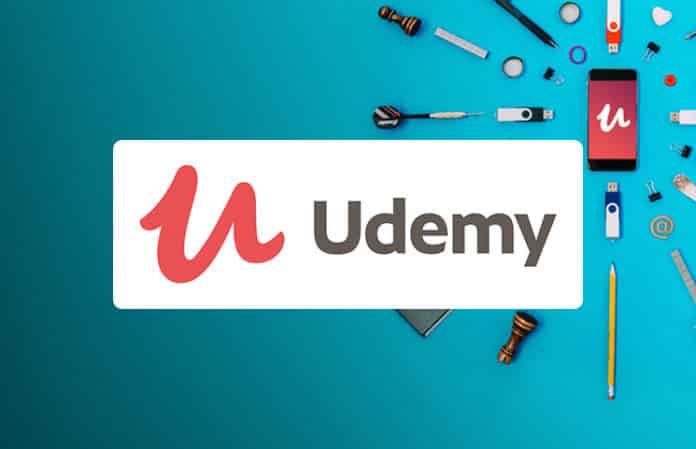 Better tomorrow with a technology need enhancement through skills for which guidance from the expertise provided by Udemy online platform. A platform that offers many opportunities without any barriers creates new possibilities for people and organizations.
Education is a milestone in everyone's life, and all can't afford the course they like in the teaching journey. So, Udemy allows businesses and organizations to create custom learning portals for corporate training.
About Udemy
An influential online platform Udemy was founded on February 11, 2010, in San Francisco, California. And Founders are Eren Bali, Gagan Biyani, and Oktay Caglar. Initially, the lack of the investor's product saw many failures, and 30 times got rejected. On rebuilding the product relaunched in May 2010 Udemy –"The Academy of You." Later running a few months gathered, the initial traffic of 1,000 instructors had created about 2,000 courses, and Udemy had nearly 10,000 registered users.
Moving forward in 2011, raised an additional $3 million in Series A funding led by Groupon and 500 Global, and MHS Capital. Further $12 million in Series B funding in 2012 raised to $16 million. By the end of 2020, Udemy raised $50 million at $3.25 billion.
Features in product
A single platform that provides educational courses for students and a professional working in various fields to cope with the competitive world. Many experts with specialized in respective fields handle lakhs of classes. These classes run in the form of videos, slides, text, or any other resources the instructor finds suitable. 
Here, instructors are those people who build online courses on the topics in which they are experts. The instructors can upload videos, source code for developers, PowerPoint presentations, PDFs, audio, ZIP files, and any other content that learners might find helpful. Also, they can include activities like assignments, practice tests, quizzes, or coding exercises.
The platform has about 13 categories: finance and accounting,  development, business, IT, and software. And also office productivity, personal development, design, marketing, lifestyle, photography, health and fitness, music, and teaching and academics. It is further, divided into sub-topics over all 7000+ courses.
Present status
Currently, it is running with over 35 million users learning new skills from 57,000 expert instructors who've produced over 130,000 online courses. It has reached around the world with 180 countries in over 65 languages. It consists of free and paid courses based on the rating of the instructors and the top 10 mentors with more than $17 million in total revenue.
For the paid courses the user can make the payment through a variety of options such as PhonePe, GooglePay via card, or UPI, and other options are also available. Also, these paid courses provide a certificate of achievement generated in the file or image format, which adds credibility to the career.
As the COVID-19 pandemic resorted to online from in all forms, even online learning in Udemy found hype with gross raise of $100 million in annual recurring revenue. And recent years, Britannia Tiger Krunch, in the partnership, added defense classes, especially for kids.
Achievements and Awards
Udemy was mentioned in The New York Times, The China Post, Fast Company, the BBC, ReadWriteWeb, YPN, and TechCrunch.  And in 2020, it ranked on the Annual 'Change the World' List by Fortune Magazine. It was also recognized as the Bay Area Best Place to Work in 2019, 2020, 2021, and 2022. In a few competitions, Udemy won awards such as VatorSplash and the ASU Education Innovation Summit.
Future Plans
Udemy application is available on both web and mobile platforms. Hence, trying to build more wide content with skills for technophiles and affordable rates and planning to expand it to an immense horizon to make education readily available at the fingertip.
Udemy courses fee ?
The course fee range from $9 to $300, based on the mentors, also it provides a discount.
Revenue of the Udemy?
Currently, it has a revenue of $516 million