Alicia Keys | Success Story of the Marvellous Artist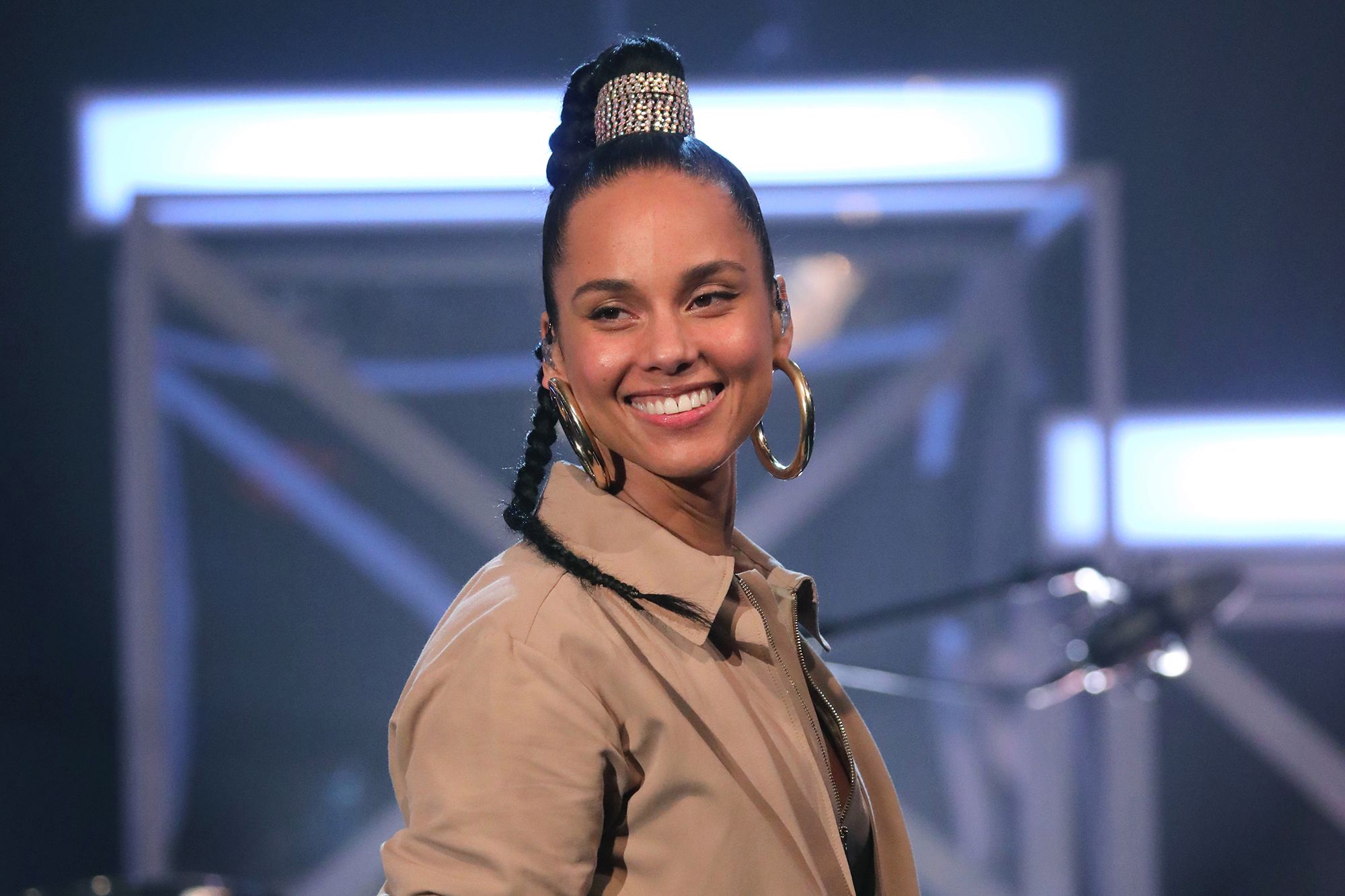 Alicia Keys is one of the most significant music artists of the 21st century. Born in NYC, Alicia is a singer, songwriter, and actress. She has sold over 90 million records worldwide. For more than two decades, Alicia has garnered critical and commercial success. She began composing music at the tender age of twelve. Presently, Alicia is considered to be one of the most successful music artists globally.
About
Alicia Keys started her professional music career at the age of fifteen. Billboard has ranked her as the top R&B artist of the 2000s decade. Throughout her career, she has received many prestigious accolades. American cable television network has named her as one of the greatest artists of all time. Moreover, Alicia is deeply involved in charitable works. In her music career, she has collaborated with iconic singers like Drake, Jay-Z, Nicki Minaj, Usher, Pharrell Williams, and Lil Wayne.
Early Life
On the 25th of January 1981, Alicia Augello Cook was born in Manhattan, New York City, USA. Her father, Craig Cook, was a flight attendant. In contrast, her mother, Teresa Augello, was a paralegal and a part-time actress. When Alicia turned two, her father abandoned the family. As a result, Alicia grew up with her mother. Teresa struggled day and night to make ends meet. Sometimes, she did up to three jobs to fulfill the needs of Alicia and herself. Growing up in Manhattan, a harsh environment surrounded Alicia. Most of the people around her were involved in drugs and violence. She used to live with her mother in a small one-room apartment. From a young age, she learned how to survive alone. Her mother taught her to be brave and responsible. Alicia traveled, studied, and walked the streets independently.
Alicia was inclined to music from early childhood. When she turned six, her passion for music grew. She wanted to learn to play the piano. At twelve, Alicia joined the Professional Performing Arts School in Hell's Kitchen, Manhattan. She used to practice for more than seven hours every day. Her mother noticed her passion for music. Consequently, she encouraged her to learn more about it. Soon, Alicia started participating in music, dance, and theatre endeavors. All these things helped her stay away from the negative influences around her. From a young age, she learned work ethics and music knowledge.
Beginning of Career
Alicia participated in many music competitions throughout her junior high and high school years. At the age of fourteen, she started learning about jazz. Marvin Gaye and Curtis Mayfield inspired Alicia at the time. As Alicia moved into her teenage years, she began spending time in Harlem. Harlem is a part of upper Manhattan. Over there, she learned about cultural diversity. It helped her grow in many ways. The variety deeply affected her music and learning skills. At thirteen, Alicia met Jeff Robinson, a music manager. Jeff's brother had been teaching music to Alicia in Harlem. At the time, Alicia was a part of a three-girl music group. Jeff's brother requested him to give Alicia an opportunity in the music industry. Initially, Jeff disagreed. However, with time, he recognized Alicia's talent. As a result, he asked her to be prepared for the music industry.
Initial Years
Jeff began taking Alicia to all the music-related meetings. Young Alicia was often displeased with the discussions. Jeff wanted Alicia to pursue a solo career. However, Alicia was reluctant toward the idea. Later, the three-girl group disbanded, and Alicia agreed to follow Jeff's advice. Consequently, young Alicia and Jeff started working on creating demos of songs. After that, Alicia performed some songs on the piano for a few label executives.
It was in 1996 when Columbia Records signed Alicia. She was just fifteen years old at the time. However, things did not go well for Alicia with Columbia Records. They forced her to change her style of music. They wanted her to focus on singing rather than music creation. Alicia felt burdened and uncomfortable working with them. Things got worse with time. People at Columbia Records started abusing Alicia in several ways. As a result, Alicia decided to start making music on her own.
Debut Album and Success
After leaving Columbia Records, Alicia began producing her music. She bought musical equipment and started the musical journey alone this time. It was difficult for her to get rid of Columbia Records. However, with time, she gained knowledge about the music industry and began her solo career. In late 1998, with Jeff's help, Arista Records signed Alicia. On the 5th of June, 2001, Alicia released her debut album 'Songs in a Minor.' The album garnered critical acclaim and debuted in the number one spot on the Billboard Music Charts. With the album, Alicia gained recognition across the USA. It became one of the best-selling albums of the year. At the 2002 Grammy Awards, Alicia lifted five Grammys for 'Songs in a Minor.'
Worldwide Recognition
After releasing 'Songs in a Minor,' there was no looking back for Alicia. Gradually, she started appearing in TV series and movies. By 2010, Alicia had released four successful albums. She had become one of the most iconic artists from the USA. Her collaboration with Jay-Z on the song 'Empire State of Mind,' garnered worldwide recognition. In 2019 and 2020, Alicia hosted the prestigious Grammy Awards for two years in a row. Presently, she is recognized as the modern-day Rennaisance woman. Through her music, she has changed the lives of billions. She has inspired many young women to achieve their dreams. Besides music, she stands prominently in the world of philanthropy. To date, her talent and success are unmatched. 
Also read: Katy Perry | Failure paved the way to her stardom
How old is Alicia Keys?
Alicia Keys is 41 years old as of 2022. She was born on the 25th of January, 1981. Her birthplace is Manhattan, NYC, USA. She grew up in Manhattan and learned music at the Professional Performing Arts School.
What is the net worth of Alicia Keys?
Alicia Key's net worth is estimated to be $150 million. She is one of the most prominent music artists in the United States of America. Her career spans over two decades. She is famous for her superlative singing and songwriting skills.