Andrew Bridge | Success story of the Children's rights lawyers
Andrew Bridge is a lawyer and an advocate for children living in poverty. He became the executive director of Alliance for Children's Rights, based out of California, in 1997. His books have been on New York Times Bestsellers' Lists more than five times!
Early Life
After being in the foster care system for 12 years, Bridge got a scholarship to Wesleyan University. He became a Fulbright Scholar, Rockefeller Foundation Bellagio Resident, Stueben Schultz Gesellschaft Scholar, Lyndon B. Johnson Scholar. Later he graduated from Harvard Law School and became a lawyer.
MacLaren Children's Center in Los Angeles County confined Andrew as a child in foster care. Later, foster care got criticized for its harsh treatment of children. Also, according to a judicial settlement, Katie A. v. Los Angeles County (2000), they ultimately closed.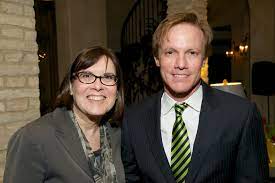 Later life
As an adult, he represented children at the facility and worked on behalf of other inmates' rights following his graduation from law school.
In the wake of Bridge's leadership, the Alliance established National Adoption Day in America. Under his guidance, both a successful constitutional challenge against local practices had been made that forbid foster youth and their families from speaking publicly about their experiences with foster care officials.
He also filed a petition against prevailing child welfare practices. That allowed children to be placed in residential facilities without any follow-ups on whether they were okay or not.
Later, Bridge, the former CEO of an organization that oversees a $3.4 billion federal foster care financial waiver to support children. They believe that congregate care facilities are unnecessary when it comes time for child welfare. He made his beliefs clear through his criticism and defence of families with children involved with state systems for long periods.
Andrew Bridge as a Lawyer
Bridge graduated from law school and began practising at the Democratic firm Manatt Phelps Phillips. He left their company to work with the Judge David L. Bazelon Center for Mental Health Law in Washington D.C. He successfully prosecuted children's rights admitted into Alabama public psychiatric hospitals and mental health facilities. The federal class actions case R v Hornsby and Wyatt v Poundstone.
Bridge's work in the Alliance for Children's Rights and at Broad Foundation has led him to serve as Senior Innovation Adviser to the State of Illinois and its child welfare system. He published the book 'Hope's Boy' his memoir. The book was New York Times Bestseller and Publishers Weekly Bestseller. Bridge contributed to The Los Angeles Times, The New York Times, among other publications, before he continued with his literary career.
Bridge also chaired the 1999-2000 Los Angeles County Blue Ribbon Task Force on Children and Youth in the Welfare System. It recommended fundamental changes to how the state treated children. He has served as a University of California Regents' Lecturer. In 2015, Los Angeles County appointed him to serve as Commissioner for Probation Services. Andrew is also one of The New Village Charter School's founding directors and advocates for making equality available to all genders.
Also Read: Harish Salve | Success story of the Indian senior advocate