Aparna Sen | Actress and Director from Bengali Cinema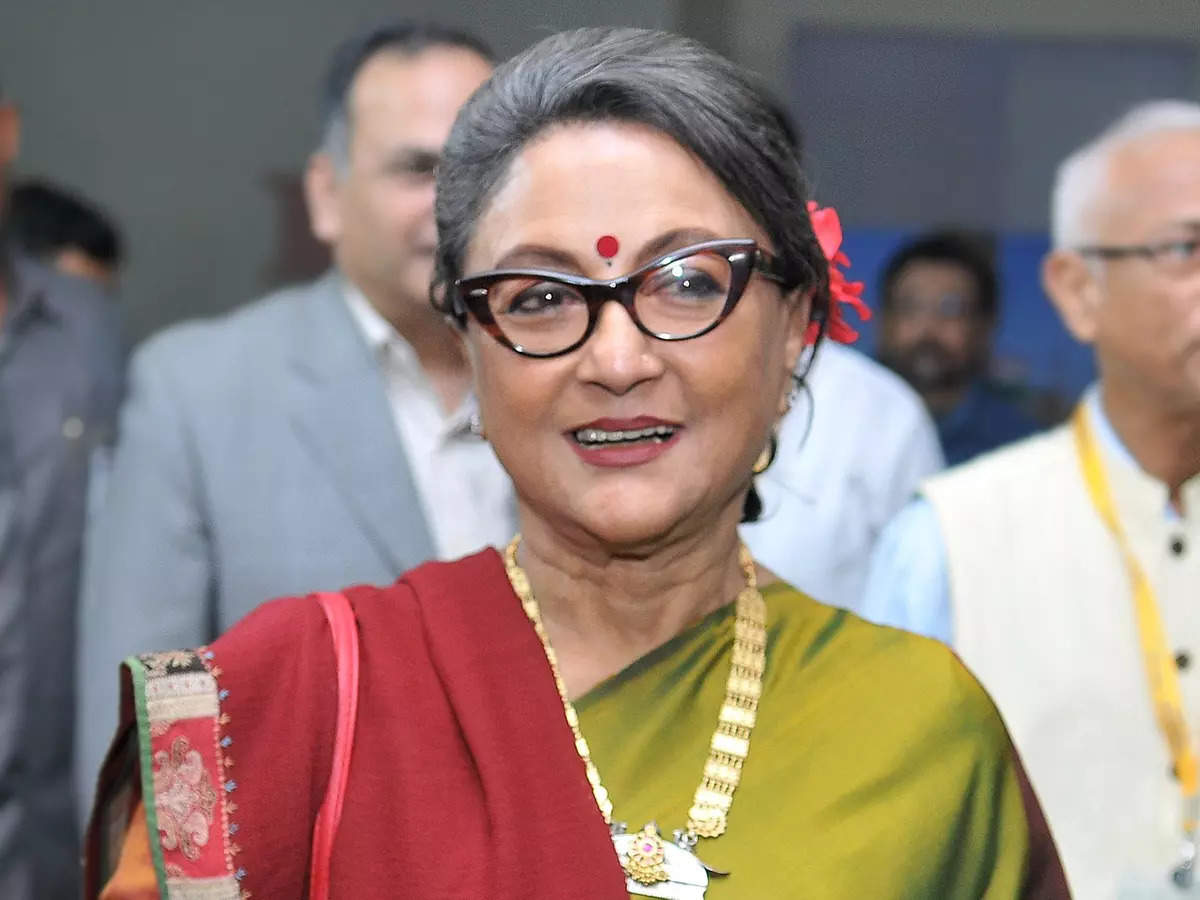 Aparna Sen is an Indian film director, screenwriter, and actress who is known for her work in Bengali cinema. She has received several accolades as an actress and filmmaker. It includes nine National Film Awards, five Filmfare Awards, and thirteen Bengal Film Journalists' Association Awards.
Early Life
Born on October 25, 1945, Aparna sen is the daughter of Chidananda Dasgupta and Supriya Dasgupta. Her father is a veteran critic & filmmaker. And her mother is a costume designer. She has also been awarded National Film Award for Best Costume Design at the age of 73.
Brought up in Hazaribagh, Aparna is a relative of Bengali poet Jibanananda Das. For their first schooling, she attended South point and later at Modern High School for Girls, Kolkata, India. Aparna graduated from Presidency College in BA Economics.
Career
Aparna Sen entered the entertainment industry when she was merely 15 years old. It happened when she was photographed by Brian Brake for the well-known photo from his 1960 "Monsoon". It appeared on the cover of Life, a general-interest magazine known for the quality of its photography.
The next year, Aparna made her acting debut with the 1961 film Teen Kanya. She played the role of Mrinmoyee in the Samapti portion. After which she signed four films by the same director. They included Aranyer Din Ratri, Pikoo and Jana Aranya.
Four years post this, Aparna starred in Akash Kusum, A Mrinal sen film. There she played the role of Monica. She became an important part of the Bengali film industry. This happened as a result of making appearances in the films Basanta Bilap and Memsaheb. Aparna has also been a part of Hindi films such as Imaan Dharam, Ek Din achanak and Ghaath.
In 2009, Aparna appeared in the Bengali film Antaheen, alongside Sharmila Tagore and Rahul Bose. This was a successful venture and earned her four national film awards. In 2019, Aparna made an appearance in the films Bohomaan and Basu Poribar.
Awards and Achievement
Aparna sen in 1993 awarded as "Kalakar Award" for Best Actress (Stage) Award for Bhalo Kharab Meye. Awarded with high valued "Padma Shri Award" in 1987 and in 1970 awarded as "BFJA Award-Best Actress Award for Aparachito".
Direction
Up next in 2009 Aparna Sen announced her next Bengali film Iti Mrinalini. With Konkona Sen Sharma, Rajat Kapoor, Kaushik Sen, and Priyanshu Chatterjee, the film was the screenwriting debut of Ranjan Ghosh. This was the first time when Aparna collaborated with a film writer. By that She became a part of the curriculum of a film institute. The screenplay of Iti Mrinalini was an assignment in the Screenwriting syllabus. At the Mumbai-based film school Whistling Woods International.
Aparna's next film came out in 2013, named Goynar Baksho, meaning The Jewellery box. It depicted the story of three generations of women and their relationship with a jewel box. It collected commercial and critical appraisals at a broad level. Following Arshinagar and sonata were her next successful ventures.
Recently In 2021, Aparna directed her third film The Rapist. It starred her daughter Konkona Sen alongside Arjun Rampal. In one of her interviews, she said, " The Rapist will be a hard-hitting drama that examines how much of society is responsible for producing rapists". As a result, The film was nominated for the Kim Jeseok award at the 26th Busan International Film Festival in October 2021.
ALSO READ: Sara Ali Khan | World's 66th highest paid actress
What is the qualification of Aparna Sen?
B.A. in English at Presidency College.