Sara Ali Khan | Success Story of the Charismatic Actress
Sara Ali Khan is an Indian actress appearing since childhood and working since 2017. Being the daughter of two great Actors Saif and Amrita, it was obvious for Sara to jump into the film industry. Her debut film Kedarnath and next venture Simmba were the films that rose her to fame. Also, She appeared in Forbes India's Celebrity 100 list of 2019.
Early Life
Born on August 12, 1995, Sara Ali Khan is the daughter of Renowned Bollywood actors Saif Ali Khan and Amrita Singh. Her Grandparents, Maternal and paternal, both belong to the Indian Film Industry. Raised in a Muslim family, Sara lived with his parents and a younger brother Ibrahim. Sara made her first on-screen appearance when she was merely four years of age and it was in an advertisement. According to Saif, It was actress Aishwarya Rai who inspired Sara to come to pursue her career in the film industry.
In 2004, Saif And Amrita got divorced and parted ways. After which Sara and her brother lived with their mother and Said was not allowed to see them. But as soon as their reconciliation took place, Sara became friends with Saif. Thereafter She moved to New York in around 2013 for further studies. She graduated with a degree in history and political science from Columbia University in New York.
Career
Sara began her Bollywood journey with the romantic film Kedarnath in 2018. She starred as a Hindu girl Mukku, alongside Sushant Singh, who starred as a Muslim porter. From rehearsing several times to learning about Hindi vocabulary, Sara prepared well for the film.
The film received mixed reviews but Sara's character and performance were appreciated. Mumbai Mirror stated, "When her Mukku is angry, hopeful, desperate or coltish, she often conveys it through her eyes alone — giving us a taste of the diverse faces she can throw on." As a result, The film grossed over 960 million and emerged as a big commercial success. Sara earned Filmfare Award for Best Female Debut and the IIFA Award for Star Debut of the Year – Female.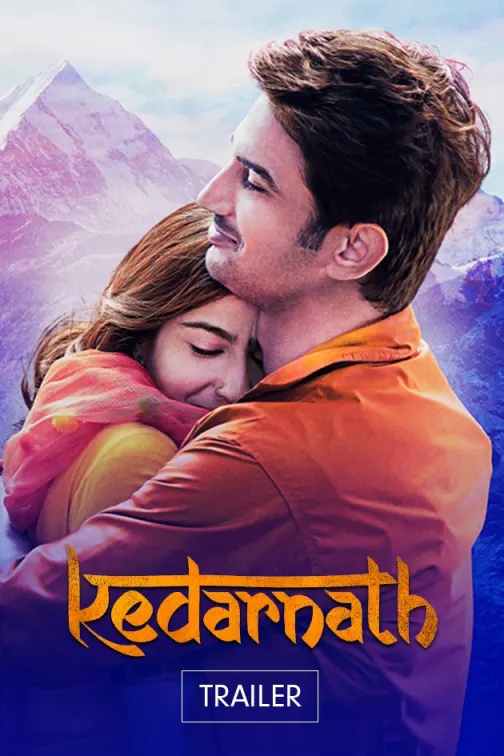 Breakthrough
The same year, Sara Ali Khan made an appearance in the Rohit Shetty action film Simmba. The film was roughly based on the Telugu film Temper of 2015. Starring alongside Ranveer Singh, Sara gave an excellent performance and everyone liked their chemistry. The film earned critical acclaim and a collection of over 4 billion. As a result, it became the third highest-grossing Hindi film of 2018 and proved to be a breakthrough for Sara as well.
Further
Following this, Sara starred in the 2020 romantic drama Love Aaj Kal 2. It was a successor to the 2009 film Love Aaj Kal. She appeared as a young woman who had a disturbing past, alongside Kartik Aaryan as the male lead. But the film and her performance, both got negative reviews. Nandini Ramnath wrote, "she simply doesn't have the experience or the expertise to play a complex character". Up next, Sara played the lead role alongside Varun Dhawan in Coolie no. 1, an adaptation of the 1995 film Coolie. It was a comedy film which did not go well. Despite having a good number of views on Amazon prime, it received negative reviews from critics. Concludingly, 2020 was an unfortunate year for Sara.
Present
In 2021, Sara was cast in the film Atrangi Re alongside Akshay Kumar and Dhanush. After being delayed multiple times due to pandemic lockdown, it was finally released on Disney+ Hotstar on December 24. Reviews from critics came up to be both positive and negative, but Sara's performance got wide appraisals. Throughout the film, she held her ground nicely. Monika Rawat called her the 'soul' of the film.
Recently, Sara Ali Khan became the brand ambassador of Indian fast fashion ethnic wear brand Libas. She is the first celebrity endorser of the brand. CEO and MD of Libas stated that Sara is the perfect choice for the brand. Her simplicity, confidence, and elegance resonate with the brand's philosophy. Sara was overjoyed after joining hands with the ethnic wear brand. She said that she personally loves the designs and materials that Libas provides and she feels the brand offers one of the most comforting fabrics.
What is Sara Ali Khan's net worth?
Sara Ali Khan's net worth is estimated to be $4 million dollars.
How is Sara Khan's relationship with her step mother Kareena Kapoor?
Sara shares a lovely bond with Kareena. She keeps approaching her for make-up and outfitting tips. Also, She says, "I would like to imbibe her professionalism in me".
Also Read: Kartik Aaryan | The National Crush