Arianna Huffington | The multitalented woman who accomplished success after getting past several failures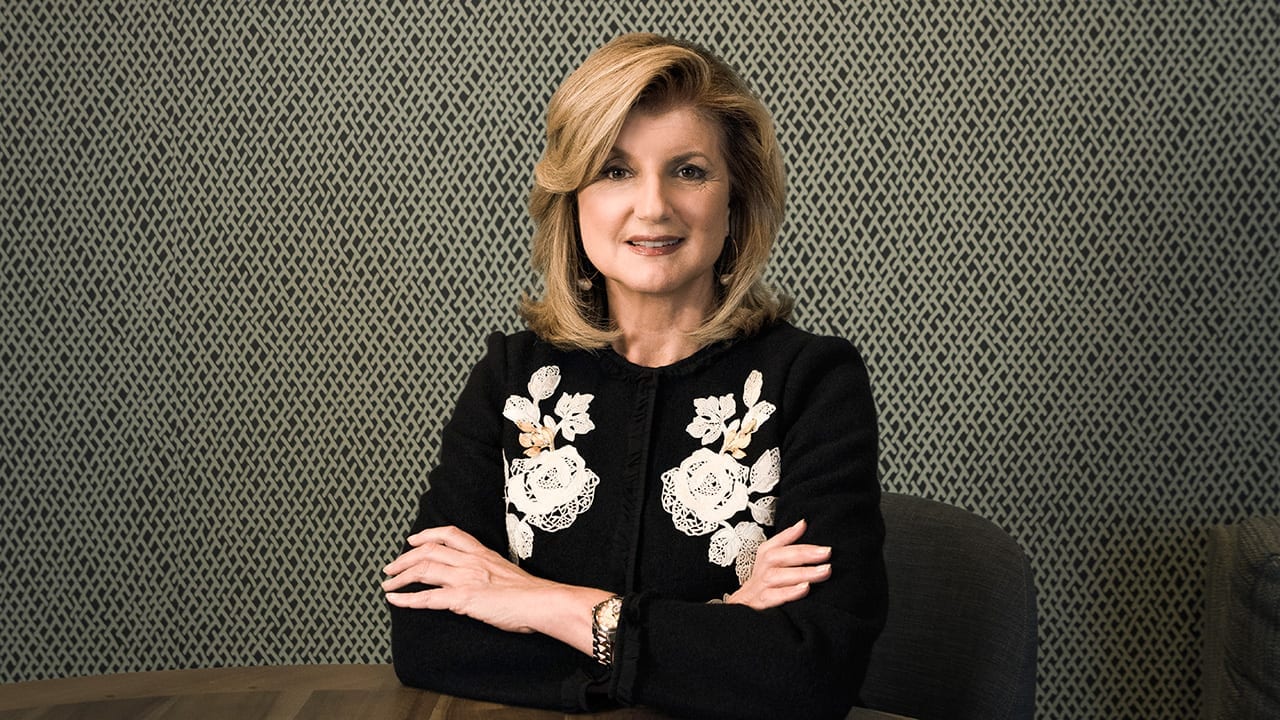 Arianna Huffington is a Greek-American author, syndicated columnist, and businesswoman. Her path to success was surely not an easy one, she experienced a series of bumps throughout her path. She strongly believes in the phrase, " Failure isn't opposite; it's part of Success". Her life has been a living example for this. The various failures and rejection that she came across helped her immensely in life. Each failure was a lesson she cherishes.
Arianna Huffington's share of failures :
Arianna Huffington was born in Athens, Greece, on July 15, 1950. From here she moved to the United Kingdom to study Economics at the Girton College, Cambridge, at the age of 16. Following her graduation she aimed at becoming a writer as she was fond of writing right from her childhood. The choice of her career was decided but making her way to it wasn't an easy job. She faced lots of hurdles and problems throughout her journey. Her first book was a fabulous success. However her second one didn't turn out as expected.
Arianna's had to face 36 rejections for her second book. But instead of sitting back and getting upset she decided to keep trying. She learnt from her failures and throughout the hard times she never left down her confidence. Similarly she was persistent and each failure gave her the confidence to take up even greater obstacles that she can tackle. The numerous rejections only drew her closer to her passionate dream of writing more. She was determined to achieve what she dreamed of. After that Arianna joined hands with her business partner Ken Lerer, and they successfully launched The Huffington Post. Above all she didn't let her fear of failure pull her back. Instead she used it to make herself stronger. Today, as HuffPost is continuing to dominate Internet media. With persistent hard work and determination she has accomplished what she dreamed of.
Arianna Huffington talks proudly about her failures. The driving force towards her success was her mothers motivation about stepping past failures. They are the essential stepping stones towards ones success. Arianna states that, "It was injected into me by my mother that failure was not something one could fear, it was not the opposite of success. It was just a bridge that would take you to success. And I didn't have to fear failure. Perseverance is everything. I'm not giving up. Everyone faces failures, but people who keep going on are successful". Therefore she kept moving forward with a consistent vision for her future. In conclusion to pursue her dreams she put in her utmost efforts and has accomplished herself in life.
Life lessons from Arianna Huffington's life :
The major lesson from Arianna's life is that failure is not the opposite of success, it's a stepping stone to success. Therefore if you are not willing to fail and to learn and adapt along the way, you are not ready to taste the essence of success. Your should be determined enough to chase your dreams. Step past the various hurdles and work hard. Never give up after facing rejections and always stay confident. Similarly self confidence and hard work are the major assets towards achieving success. Moreover keep your spirits high and never let failures define you. Keep moving forward and your efforts are sure to pave way to your remarkable success.
Also Read : Chris Gardner | The homeless man to a successful multi-millionaire investor
What was Arianna Huffington known for?

Arianna Huffington is a co-founder of The Huffington Post, the founder and CEO of Thrive Global, and the author of fifteen books.
What nationality is Arianna Huffington?