BYD Auto | Success Story of the Leading Automotive Company
BYD Auto, the abbreviation for "Build Your Dreams," is one of the world's largest automobile manufacturers. It is the automotive subsidiary of BYD company. Wang Chuanfu founded the automotive giant in 2003. The company is famous for producing electric vehicles, cars, buses, and various battery-operated automobiles. Recently, BYD Auto surpassed Tesla in sales and became the world's number-one EV manufacturer. The company has grown substantially during the last decade. One of the most popular car models of BYD is the BYD Qin, a compact sedan that comes in three alternations.
About
BYD Auto is a Chinese automotive company. Its headquarters are in Shaanxi, China. Earlier, the company sold its products mainly across China. However, in the last decade, BYD Auto has rapidly expanded its business in the global market. In 2008, Berkshire Hathaway acquired a significant stake in the company for $232 million. For the last few years, BYD Auto has been the leading manufacturer and seller of EVs globally. Initially, BYD started as a battery company. Its founder, Wang Chuanfu, is one of the most remarkable people in the history of the automobile industry.
Founder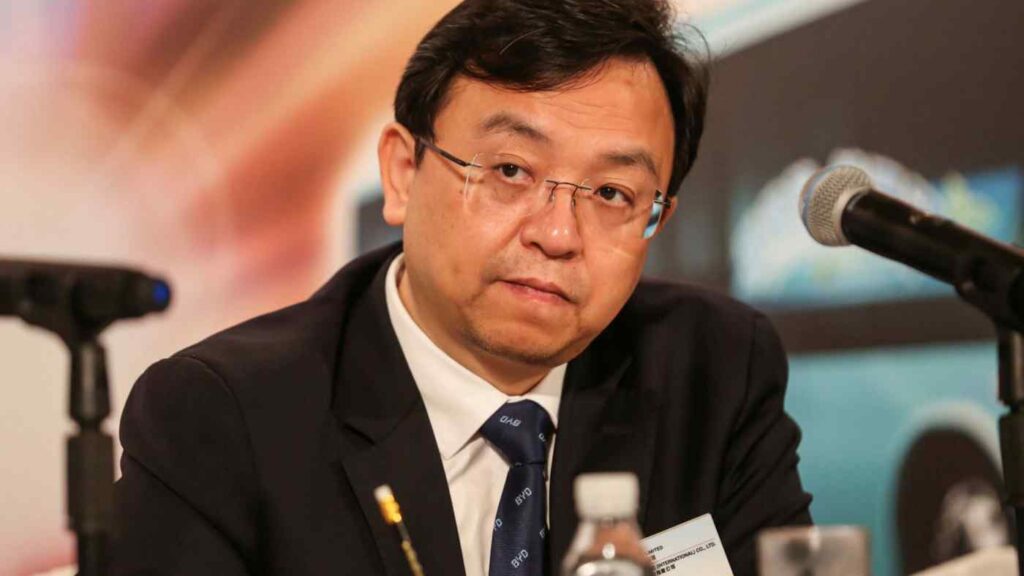 On the 8th of April 1966, Wang Chuanfu was born in Wuwei County, Anhui, China. At the time, Anhui was one of the poorest provinces in China. Both his parents were farmers. During his teenage years, Wang lost his parents. As a result, he grew up with his siblings in impoverished conditions. The family struggled to make ends meet but managed to educate themselves. Due to the untimely death of his parents, Wang missed out on technical secondary school. Later, he wanted to quit his studies because of frustration. However, his older brother managed to persuade him to study further. As a child, Wang excelled in his studies. After completing high school, Wang attended Central South University. He was an introverted young man with poor social skills. However, while at university, Wang changed his opinion about life and people.
Wang worked hard to change his personality and challenged himself. He participated in the college dance party and soon became a popular student. After earning a bachelor's degree in Chemistry, Wang opted for higher education. He enrolled at the Beijing Non-Ferrous Research Institute for postgraduation. Throughout his university years, Wang studied batteries, did subject research, and accumulated rich experience in battery technology. After earning a master's degree, Wang began working as a government researcher. Within two years, he got promoted to the position of deputy director. Wang was exceptionally well in his research career. In his late 20s, he became the General Manager of Big Battery Co. Ltd. in Shenzhen. Soon after that, Wang decided to set up his business.
Establishment of BYD Auto
At age 29, Wang and his cousin Lu Xiangyang established a rechargeable battery factory outside Shenzhen. At the time, nickel-cadmium batteries were highly-priced. Wang saw the opportunity of competing with Japanese battery makers. Initially, he struggled to run the company. Wang did not have enough money or assets to run the business smoothly. He managed all the departments diligently. As a result, within two years, the company had annual sales worth 100 million yuan. During the Asian financial crisis, BYD stuck to its ethics and core technology. The company was producing 40% of the global nickel-cadmium batteries by the end of the 20th century. After attaining success in the battery division, Wang established BYD Auto. He acquired a wiped-out Xi'an Qinchuan Automobile Co. Ltd. and transformed it.
Initial Years
Initially, BYD Company's Board of Directors was unhappy with Wang's decision. Some people even tried to threaten Wang. However, he knew there were ample opportunities in the automobile industry. But during its initial years, BYD Auto struggles to make profits. The brand's models looked similar to the established car company ones. As a result, Wang had to deal with plagiarism charges. After various unsuccessful attempts, BYD Auto finally had a breakthrough in 2008. Wang decided to combine BYD Company's battery technology with BYD Auto. The company succeeded in making the world's first plug-in dual-mode electric vehicle. As a result, BYD Auto started gaining recognition in the Chinese automobile industry.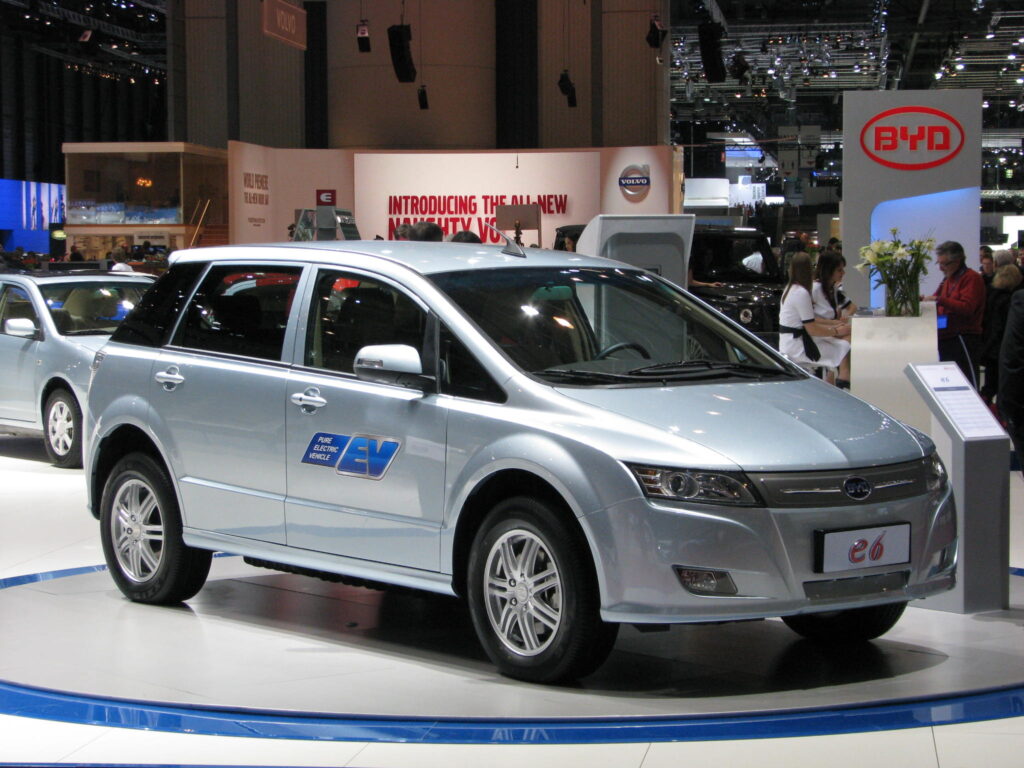 Worldwide Recognition
In 2008, BYD's all-electric vehicle concept caught Warren Buffet's attention. As a result, he bought a 10% stake in the company. In 2009, BYD began exporting to South Africa, the Middle East, and South America. During the 2010s, the company's sales grew substantially in China. Later, it launched a range of sanitation truck models in Beijing. During the pandemic, BYD Auto started selling its commercial vehicles and electric buses to Europe, Australia, and Colombia. BYD's most significant achievement came in June 2022. The company surpassed the sales multinational automotive giant Tesla. It sold over 640,000 EVs in the first half of 2022. As a result, BYD Auto became the largest EV manufacturer globally.
Also read: Maybach | Success Story of the Luxury Car Company
Who founded BYD Auto?
Wang Chuanfu founded BYD Auto in 2003. He acquired a wiped-out automobile company and decided to transform it. Initially, the company struggled to make profits. However, BYD Auto became the leading EV manufacturer in China through innovative designs.
What is the net worth of BYD Auto?
BYD Auto's net worth is estimated to be $114 billion. The company is famous for producing electric vehicles, cars, buses, and various battery-operated automobiles. Recently, it surpassed Tesla in sales.
Who is the CEO of BYD Auto?
Wang Chuanfu is the founder and CEO of BYD Auto and BYD Company. He worked as a government researcher before establishing a multinational company. Wang is considered one of the most significant people in the automobile industry.