Maybach | Success Story of the Luxury Car Company
Maybach is a luxury car company founded in 1909. Headquartered in Stuttgart, Germany, the company is a part of Mercedes-Benz as a sub-brand of the German luxury and commercial automobile brand. For over a century, Maybach has provided its customers with high-class vehicles. Wilhelm Maybach and his son Karl started the company as a diesel and petrol engine manufacturing brand. At the time, aircraft and airships used Maybach's machines during World War 1. Today, the brand is famous for its top-notch technology features, superlative design, and luxurious interiors.
About
Maybach is one of the most prominent luxury car brands in the world. During the early 1900s, Maybach manufactured automobiles for high-class clients like emperors, kings, entrepreneurs, movie stars, bankers, and athletes. However, its century-long history has been through many ups and downs. Since 2010, the brand started producing premium quality eyewear, leather accessories, homeware, clothing, stationery, and saddlery. A-list celebrities like Madonna, Rihanna, Kanye West, Will Smith, Nicki Minaj, Jay-Z, Priyanka Chopra, and Ranveer Singh have endorsed the brand.
Founders
On the 9th of February, 1846, Wilhelm Maybach was born in Heilbronn, Germany. His father was a carpenter, and his mother was a homemaker. Wilhelm had four brothers. At the age of eight, he and his family moved to Stuttgart, Southwest Germany. His parents died shortly after moving to Stuttgart. Wilhelm was just thirteen years old at the time. After losing both his parents, Wilhelm's relatives tried to help Wilhelm. They made an announcement in the Stuttgart Anzeiger newspaper about Wilhelm's condition. As a result, a philanthropic institute decided to support young Wilhelm. The institution took him as a student in Reutlingen, roughly twenty miles from Stuttgart. Upon joining, young Wilhelm was inclined toward technology. Soon, the institute's director and founder learned about his situation. To help Wilhelm pursue his passion, the director admitted Wilhelm to the school's engineering workshop.
By 1961, Wilhelm started taking extra classes for physics and maths. He decided that he wanted to pursue a career in industrial design. After four years, he became a qualified designer and started working in a business unit. 19-year-old Wilhelm worked efficiently on stationary engines. Consequently, the business unit's manager, Gottlieb Daimler, hired him as his main assistant. Wilhelm and Gottlieb manufactured and designed several high-class automobiles together. The two worked coherently until Gottleib's death in 1900. Together, they founded Daimler Motoren Gesellschaft (DMG) in 1890. In 1907, Wilhelm left the company seven years after Gottlieb's death. Two years later, Wilhelm and his son Karl Maybach established Luftfahrzeug-Motorenbau GmbH.
Initial Years
Luftfahrzeug-Motorenbau GmbH manufactured pertrol and diesel engines for aircraft. Nine years after its establishment, Wilhelm's son Karl renamed the company Maybach-Motorenbau GmbH. A year later, in 1919, the company manufactured an experimental car. Two years later, Maybach-Motorenbau GmbH introduced the vehicle as a production model at the Berlin Motor Show. Later, the company developed several opulent vehicles and powerful diesel engines for marine and rail companies. During the first World War, Maybach's petrol and diesel engines were a crucial part of the airships and aircraft. Later, during the Second World War, the company predominantly manufactured engines for tanks and half-tracks.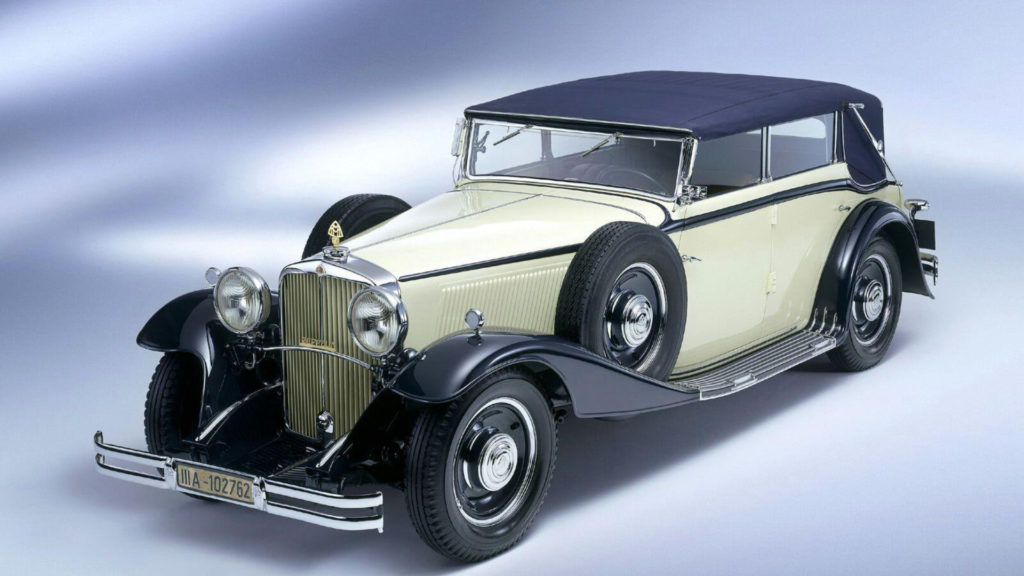 Struggles
In the 1960s, Maybach-Motorenbau GmbH was renamed to MTU Friedrichshafen. Simultaneously, the Mercedes-Benz group acquired the company. After the acquisition, the company primarily manufactured special editions of Mercedes cars. Later, in 1997, Mercedes presented a Benz-Maybach luxury car concept at the Tokyo Motor Show. Consequently, the company launched its first automobile models, the Maybach 57 and Maybach 62. However, the sales were abysmal. Only 3,000 Maybachs were sold worldwide till its cancellation in 2012. Mercedes Benz made several efforts to derive Maybach from the deteriorated conditions. However, everything was in vain. On the 17th of December 2012, the company manufactured its last vehicle in Sindelfingen, Germany.
Revival & Worldwide Recognition
After discontinuing Maybach, Mercedes Benz replaced its models with the Mercedes Benz S-Class. However, in November 2014, Benz announced the revival of Maybach as a part of Mercedes-Benz's new generation S-Class W222. Consequently, in April 2015, Mercedes launched the iconic Mercedes-Maybach S600. The model was a massive success. It surpassed 100,000 in sales within a year. The superlative built, exemplary quality, contemporary design, and innovative style became an instant hit among high-class people. Simultaneously, Maybach's eyewear collection started gaining popularity. Handcrafted frames made from wood, 18-carat gold, leather, and titanium echoed luxury. Consequently, it is one of the world's most significant luxury brands.
Also read: The Incredible Success Story Of Nikola Tesla
Does Mercedes own Maybach?
Yes, Maybach is a part of the sub-brand that creates the Mercedes Benz S-Class. During the 1960s, Mercedes Benz acquired Maybach. In 1997, the two luxurious brands launched a pair of sedans under the name of Maybach.
Why is Maybach so popular?
The Maybach is famous for its top-notch interiors and technology in cars. Its cars consist of a plethora of luxurious and convenient features. Maybach is arguably one of the best premium quality cars worldwide.
Where are the most Maybachs sold?
China is one of the leading countries in Maybach sales. Every day, thirty Maybachs are sold in China. The country is one of the most important markets for Mercedes-Maybach.